Our long time talent buyer Elle is leaving us but we're having a party before she goes with a few of her favorite artists and friends.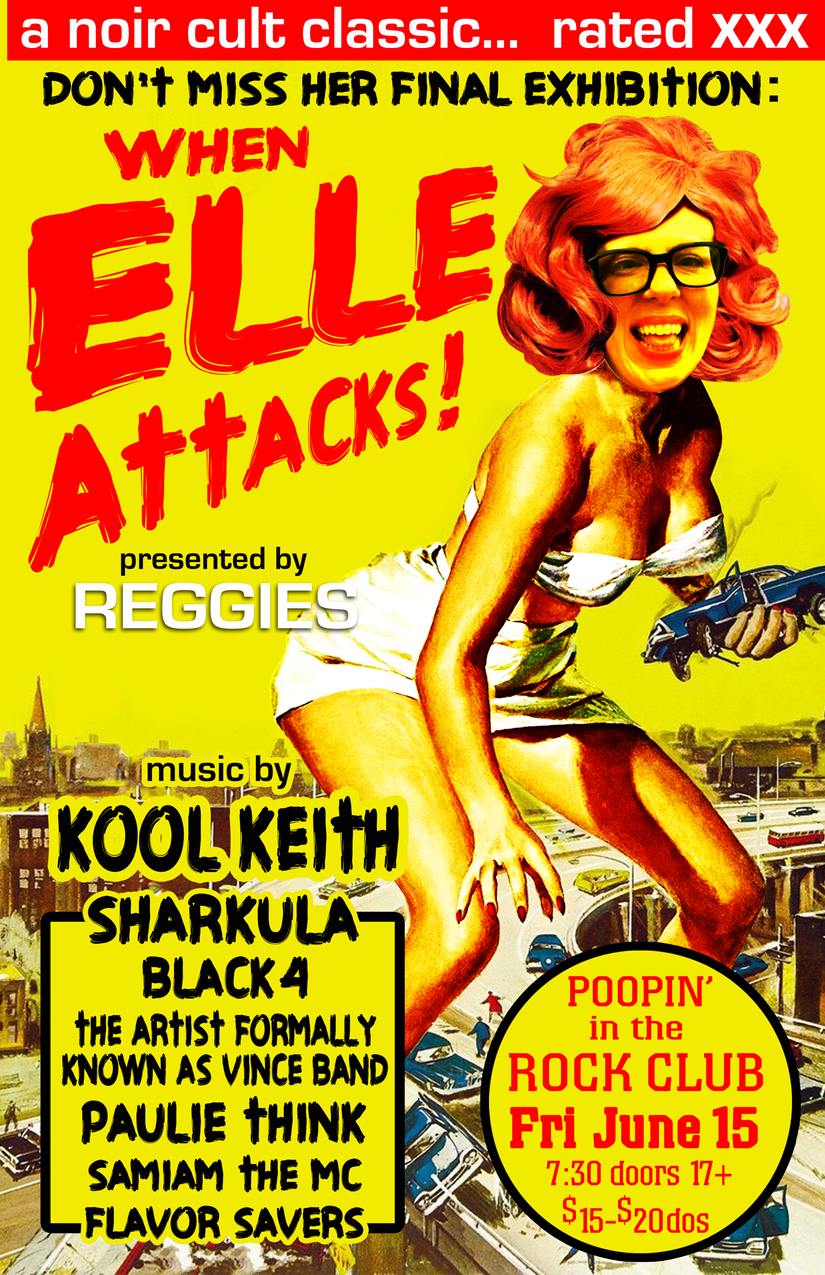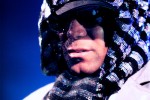 KOOL KEITH
An original member of New York's new-school pioneers the Ultramagnetic MC's, "Kool" Keith Thornton is best known as a solo rapper. His signature style is stream-of-consciousness lyrical flow and complex vocals, two skills that earn him a perennial nod from the underground hip-hop community. The average Kool Keith album is peppered with bizarre, disjointed, even delusional or disassociated themes, concepts, and references. Nearly all of his albums incorporate a satirical dislike for more commercialized strains of hip-hop, as well as major record labels.
Thornton's early career and lyrics with the Ultramagnetic MC's often referenced his time as a patient of Bellevue, a psychiatric hospital, where he was treated for depression. With Ultramagnetic MC's, his abstract style developed, maturing in songs like Poppa Large. He was probably the first rapper to create an alter ego, and then create an alter ego for that alter ego (Kool Keith v. Moe Luv). After the Ultramagnetic MC's broke up, he expanded his resume, experimenting with new styles, including his self-described pornocore, known for pornographic imagery and brutal, abstract lyrics. Sex Style released in 1997, was the showcase for this genre.
Teaming up with Dan the Automator Nakamura under the name Dr. Octagon, Thornton again reinvented his image, recording the self-titled Dr. Octagon album (later reissued under the title Dr. Octagonecologyst) which was released by the English trip hop label Mo Wax.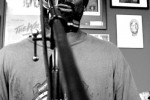 SHARKULA
Thig is the famous mad hustling genius from the streets of Chicago. Recording under the names Thigahmahjiggee and Sharkula, he's been a fixture in the neighborhoods and on public transit, selling his wares and preaching the hip-hop gospel. But what distinguishes Thig from the pack is ability to translate what he does across social and artistic divides. In addition to the excellent straight up hip-hop work he's done, he's been involved in wide range of genre-crossing projects, including collaborations with Mark DeNardo and features on albums by acts like Pigface and Bagman.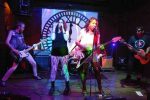 THE ARTIST FORMALLY KNOWN AS VINCE BAND
Glitter, Rocking, Drinking. Eyeliner, Lipstick. Nail Polish, pretty things, late nights,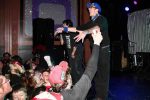 PAULIE THINK
Veteran Punk Rapper Paulie Think has been rocking crowds since 1989. Has releases out on DIY Bandits, Fake Four Inc., Vynil Communications and a new full length coming out on No Trend Records. He has shared the stage with De La Soul, Chumbawamba, Grayskul, Ceschi, Pharcyde, Jawbreaker, MDC, Brother Ali, UK Subs, GWAR, Myka 9, Astranautalis, Fastplants and many more.  He has etched out his own current style as "Chinatown Hip Hop Punk Folk". His two alternate ego's "Mo Memphi$" and "Mo Dunks Khed" will have you laughing your ass off.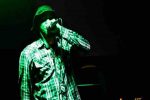 SAMIAM THE MC
(Chicago, Il) SamIam The MC is an independent HipHop artist, nationally acclaimed Freestyle MC/Battle rapper, B-Boy & event promoter. Sam's music reflects the 90's "Golden Era" vibe of positive HipHop music with a current twist lyrically and sonically. Sam has won major competitions such as B.E.T. Freestyle Friday 106 & Park (retired), Finalist for MTV World Rap Championship for $1 Million, Rhymespitters 4 All City Chicago Rap Champion (2007) and much more! He is a member of well known Chicago crews: SAK (Stars Are Kings) & Chi-Rock Chapter 4.
Sam hosts a monthly open mic called "Boom Bap" @ Subterranean in Wicker Park every 4th Monday for all genres. Check out his current album Golden Age 2 on bandcamp and stay tuned for his upcoming album: Birth of A New Era.
*Real HipHop is not going anywhere and SamIam The MC is here to help keep it alive! Follow on Twitter: @samiamthemc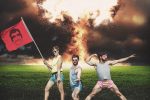 THE FLAVOR SAVERS
(reuniting for one night only! )
Hey there good lookin. You sure have a nice butt parts. But enough about you, let me tell you about us.
We're a band, and we make videos. That's the basic gist. We also do super sweet dance moves, raps about beavers, indoor roller derbies, mustache concerts, regular concerts, calendar making, arts & crafts and some other stuff.
Doin' it With The Flavor Savers, is the name of our new web series.
Anyway, that's what we do and who we are. Now, back to those butt parts…