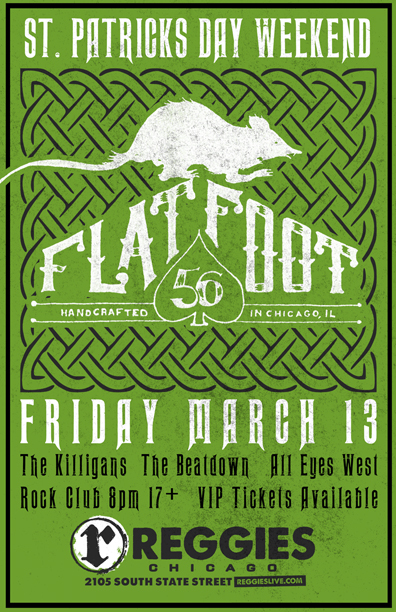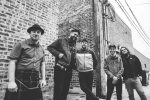 FLATFOOT 56
Playing a positive-natured brand of hardcore-tinged Celtic punk, Flatfoot 56 has been unleashing itself upon America and the rest of the world for over 10 years now. Forming in 2000, the Chicago natives achieved nationwide attention with their first two label-backed records, 2006's Knuckles Up and 2007's Jungle of the Midwest Sea. These releases built on a heavy dose of previously established regional notoriety, helping the band gain steam early on.
While each record received its fair share of acclaim, the quintet exploded onto a new level with 2010's Black Thorn. Landing the band on a total of 9 Billboard Charts, Flatfoot 56 proved it could consistently reach an expanding audience while treading in a genre not often associated with widespread success.
Tobin Bawinkel (vocals, guitar), Kyle Bawinkel (bass, vocals), Justin Bawinkel (drums, vocals), Eric McMahon (bagpipes, guitar), Brandon Good (mandolin, guitar)
THE KILLIGANS
The Killigans are a world-class Folk/Traditional/Eclectic Punk-Rock band from Lincoln, NE. Now a decade young, they are honed and steeled for action.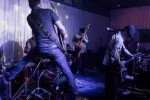 THE BEATDOWN
They call it Northern Reggae…A one-hundred proof blend of raspy rocksteady, sizzling soul, surf swagger and punkrock pedigree shaken (not stirred) with a double shot of the roughest roots reggae your ears have ever tasted. Pour it into a highball glass over some ice-cold lyrics and you've got The Beatdown's latest full-length offering "Walkin' Proud". Following hot on the heels of their acclaimed 2010 self-titled debut, "Walkin' Proud" is an apologetic collection of thirteen hard driving, soulful bangers coming straight from the gut. The album was recorded almost entirely live off the floor, capturing the raw live energy, urgency and unmarred production that has made The Beatdown an established underground favorite with fans and newbies alike.
Formed in the mean, cold streets of Montreal, The Beatdown rose from the ashes of the late, great One Night Band after their untimely demise in the winter of 2009. Although only together for 3 short years, this intrepid four-piece gang of hoodlums have played more than 300 shows in 15 countries. They've appeared at such renowned festivals as Festival d'Ete (CDN), Victoria Skafest (CDN), Rebellion Fest (UK), Mighty Sounds (CZ), SCENE Fest (CDN), POP Montreal (CDN) and many others. They've shared the stage with an eclectic mélange of bands including Walk Off The Earth, Fishbone, Black Crowes, The Skatalites, The Slackers, Madball, UK Subs and The Creepshow just to name a few.
This is the real thing kids. Tough as nails, catchy as hell and good to go; The Beatdown are Walkin' Proud.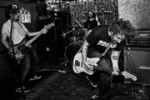 ALL EYES WEST
The Chicago scene has always been known for its gritty and honest punk rock defined by bands like Naked Raygun, Screeching Weasel, and 88 Fingers Louie. Newcomers ALL EYES WEST, no strangers themselves to the Chicago scene, are continuing in its great tradition with the release of their self-titled debut LP on Jump Start Records. All Eyes West came together in the summer of 2010 and is lead by vocalist/bassist Justin Miller's emotionally charged lyrics which have been a signature to bands like Signsedso and indie rockers Hinter. Guitarist Jeff Dean is known for the sound that has defined bands like The Bomb(with Jeff Pezzati of Naked Raygun) , Noise By Numbers, and Explode And Make Up. In a relatively short amount of time the band has managed to build an impressive resume, touring both the US & UK, playing with bands like OFF!, Alkaline Trio, Seaweed, Bob Mould, Samiam, Rival Schools, Braid, and Amusement Parks on Fire. The band's self-titled effort was recorded at Million Yen Studios by guitarist Jeff Dean and mastered by Jon Drew (Tokyo Police Club, Fucked Up). On it, the band pays homage to 90's rock giants like Swervedriver, Drive Like Jehu, Jawbreaker, and Fugazi while garnering comparisons to bands like Seaweed, Husker Du and early Foo Fighters.
$30 VIP Ticket
includes early entry, access to soundcheck and custom poster