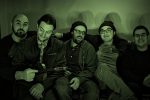 FRESH HOPS
Fresh Hops is a 4 piece original jam band from Northwest Indiana. The band formed in March 2008 as a musical improvisational outlet among friends. Now Fresh Hops has evolved into a captivating, high energy live act
The group has seen numerous line ups and instrument inclusion which has led to an eclectic mix of sounds and atmospheres. As writers and performers Fresh Hops constantly blurs the lines between genres and style, often during the course of a single song.
That "anything goes" attitude has translated to a stage show that remains fresh and fun from show to show. The realization that jazz, classic soul, bluegrass, classical, metal and progressive jam rock can all shake hands and play nice has guided them to create remarkable tunes from an ever-expanding palette.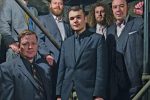 GRAND MARQUIS
Members: Ben Ruth: upright bass, sousaphone, backing vocals; Chad Boydston: trumpet, backing vocals; Ryan Wurtz: electric and acoustic guitars; Trevor Turla: trombone, backing vocals; Fritz Hutchison: drums, backing vocals; Bryan Redmond: lead vocals; soprano, alto, tenor & baritone saxophones.
FORMED IN 1998, GRAND MARQUIS HAS SINCE BECOME SOLIDLY ROOTED IN THE KANSAS CITY MUSIC SCENE AS ONE OF THE HARDEST-WORKING BANDS IN THE REGION, PLAYING OVER 100 SHOWS PER YEAR! THE GROUP HAS PERFORMED FROM COAST TO COAST, RELEASED 7 ALBUMS, INCLUDING A 7″ 45 RPM VINYL RECORD/CD COMBO RECORDED AT THE LEGENDARY SUN STUDIO IN MEMPHIS, TN. WITH THEIR OWN VERSATILE AND THOROUGHLY ENTERTAINING BRAND OF AMERICAN ROOTS, BLUES AND PROHIBITION-ERA JAZZ, THE GRAND MARQUIS ARE CONSISTENTLY FINDING THEMSELVES IN HIGH DEMAND.