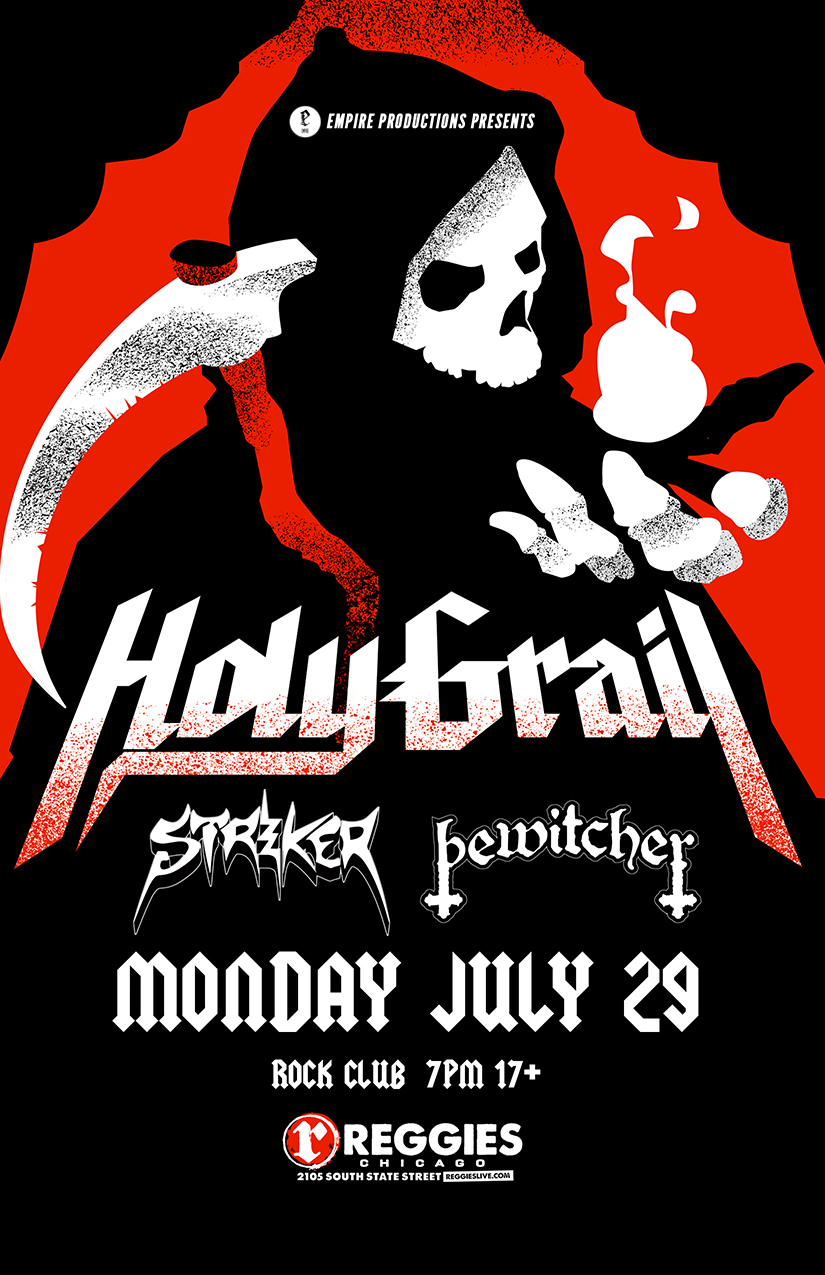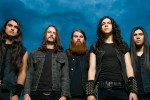 HOLY GRAIL
Formed in Southern California in 2008 when vocalist James Paul Luna and drummer Tyler Meahl diverged from Pasadena metal squadron White Wizzard and teamed up with San Diegan guitar hero Eli Santana, the band was called Sorcerer until it became clear that the moniker didn't quite capture the rarefied nature of the members' collective talents. Sorcerer became Holy Grail. The band became so unstoppable that California just couldn't contain them and now, like their spiritual forefathers in Iron Maiden, Judas Priest and Dio, Holy Grail are poised to bring their hook-laden shred anthems to an arena near you.
Holy Grail are heavy metal personified, possessing a seemingly infinite arsenal of mind-blowing riffs, skyscraping vocal melodies and devastating drum dynamism. Not mention the kind of six-string acrobatics and straight-up power-shredding that would make Yngwie Malmsteen chuck the proverbial goat in sweep-picking solidarity. "We shred and we're serious about it," Luna offers. "This is not a tongue-in-cheek thing. It's not throwback or retro. Holy Grail is a modern band with a new twist on the best of old-school metal with death metal riffs, modern breakdowns and power-metal singing. We just tried to pick stuff from all our favorite bands and make the best blend of metal we could."
But don't take our word for it—or Luna's. The fine folks at Decibel magazine knew exactly what they were talking about when they hailed HOLY GRAIL as "the most exciting prefix-free metal band to come out of L.A. in the last two decades." The esteemed editors at UK's Metal Hammer nominated the gentlemen of the Grail for the magazine's "Best New Band" award at their annual Golden Gods ceremony before Holy Grail even had an album out. But a certain tall, handsome genius over at Thrasher summed it up best when he proclaimed, "Holy Grail are the reason that heavy metal will never die."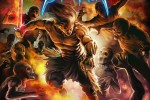 STRIKER
"Full Speed or No Speed": prophetic words to live by from Striker's debut full length release "Eyes in the Night". Since forming nearly 8 years ago, not a day goes by without the pedal to the metal attitude that smashes through the traffic jam of modern metal. "Stand in the Fire", Striker's 4th studio album, prepares to shift the band into high gear and leave the competition in the dust. Guest performances from some of metal's premiere players as well as other unprecedented collaborations prepare a high octane mix that is ready for ignition. This will be Striker's strongest album to date, living a life set by one rule: no limits!
Striker has come a long with since their 2007 formation in Edmonton, Alberta, Canada. The band's first demo immediately caught international attention from notable German record label, Iron Kodex. Backed by the label's support, Striker went on to record and release their first EP, "Road Warrior", in early 2009. The EP spread like wildfire among metal fans in Canada, Germany, and Spain. It was this first major stepping-stone in kick starting a promising career.
In 2010 the band released their first full-length recording, "Eyes in the Night", which reinforced Striker's presence in both the domestic and international metal scene. The release initiated the band's touring career: including Canada coast to coast, and over a dozen European countries with several festival appearances (Metal Assault Festival, and Headbangers Open Air) overseas. This established the credibility of Striker as a hardworking, dedicated band, willing to take the risks necessary to make it to the next level of their musical career.
Over the years Striker continued to refine their public image, hone their product, and solicit support within the music industry. Having completed the Iron Kodex contract with Eyes in the Night, the band looked towards greater achievements and began working with producer Michael Wagener (Ozzy Osbourne, Metallica, Skid Row) in Nashville, Tennessee. After spending over two months recording in the USA the band completed their 2nd album, "Armed to the Teeth", and was promptly signed by prominent Austrian label Napalm Records July 27, 2012.
Hot off the heels of the album release announcement, Striker was selected to directly support heavy metal giants Metallica for 2 sold out shows at Rexall Place in Edmonton. The shows were a huge boost to the band and showed them the inner workings of one of the most successful bands in history. With a newfound work ethic, the band set to work planning their biggest Canadian and European tours to date, breaking into new territories such as the UK and Japan. With the desire to improve and expand to even greater heights, the band remained in Europe after a headlining tour and began to work on the album "City of Gold" with visionary producer Frederik Nordstrom, a founding member of the melodic death metal sound.
"City of Gold" was critically acclaimed and propelled Striker forward in the industry, directly supporting veteran acts such as Bullet and Artillery on extensive tours of Europe and the United States. Major European festivals began to take interest, with the band headlining smaller festivals such as Devilstone Festival and Headbangers Open Air, and headlining the second stage at major festivals such as Metal Days Festival to enormous crowds. Working again with Frederik Nordstrom, "Stand in the Fire" sees Striker taking their destiny into their own hands by releasing the album on their own label "Record Breaking Records", ushering in a new era of decisive action, dedication and forward thinking. Live life by one rule: No Limits!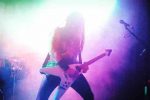 BEWITCHER
…And so it came to pass…

In the year of Thirteen of Satan's third millennium, a new force rises to defend the ways of old. Bewitcher is the ancient black flame of magic, mayhem, freedom & liberation, burning in blatant opposition to the laughable norms of this modern age. Instead, they look to that bygone era, before it's pollution by imitators of a lesser intention, when heavy metal in all it's glory truly represented the tenets it was founded upon.

May your children be corrupted, may your foundations
be shaken, may your mundane existences be forever altered, for this spell cannot be broken. Fall, obey and beware the curse of the Bewitcher!