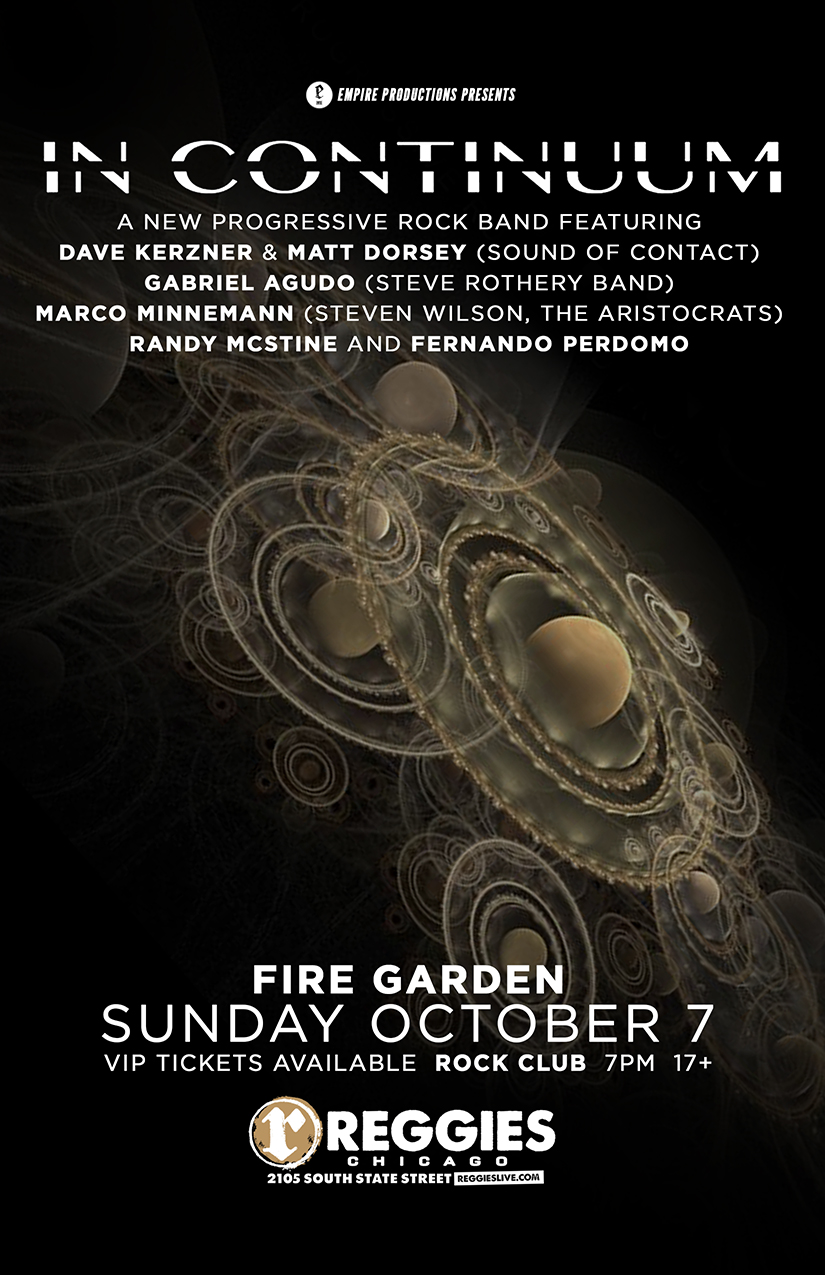 IN CONTINUUM
(Dave Kerzner and Matt Dorsey (Sound of Contact), Gabriel Agudo (Steve Rothery Band), Marco Minnemann (Steven Wilson, The Aristocrats), Randy McStine and Fernando Perdomo)
American musician, songwriter, producer, sound designer, co-founder of the band Sound of Contact and lauded progressive-rock artist Dave Kerzner, has announced the birth of a new progressive rock super-group named "In Continuum". The band consists of Kerzner at the helm as the main songwriter and keyboardist, sharing lead vocal duties with Gabriel Agudo (Steve Rothery Band / Bad Dreams). Joining Kerzner and Agudo on the debut album – set for release later in 2018 – are top multi-instrumentalists Matt Dorsey (Sound of Contact) and Randy McStine (Sound of Contact, The Fringe), former Porcupine Tree and Sound of Contact touring guitarist John Wesley, drummers Marco Minnemann (Steven Wilson, The Aristocrats), Nick D'Virgilio (Big Big Train, Spock's Beard) and Derek Cintron along with guitarist Fernando Perdomo from the Dave Kerzner Band. Special guests on the album will include singer Jon Davison (Yes) and guitarist Steve Rothery (Marillion).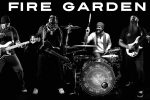 FIRE GARDEN
Fire Garden is a music project founded in Chicago in 2011. A brainchild of singer, songwriter Zee Baig the music fuses progressive rock with wide range of styles such as rock, industrial, jazz and metal. Their main philosophy is to portray emotions with sound and lyrics without compromising the soul of music.
Fire Garden with 2 full length records 'Far and Near' (2016) and 'Sound of Majestic Colors' (2014) along with one EP 'The Prelude' (2012) is continue to breaching all the rules on exploration to define its own sound.
FAR AND NEAR is latest full length record featuring master drummer Jimmy Keegan (former Spock's Beard) and keyboard virtuoso Jordan Rudess (Dream Theater), mixed by musical ears of Bruce Soord (The Pineapple Thief), featuring 9 new tracks demonstrates wide range of influences, released after a successful crowdfunding campaign crossed over 227% of the original goal.
SOUND OF MAJESTIC COLORS was the debut full length effort of the band with prime songwriting and solid musicianship makes it a triumph. The music takes a listener to epic sonic journey. With 10 tracks clocking over 70 minutes of music the album provides different flavors of progressive rock music from soulful vocal melodies to skull crushing riffs to epic moments.
DISCOGRAPHY
Far and Near (LP 2016)
Sound of Majestic Colors (LP 2014)
The Prelude (EP 2012)