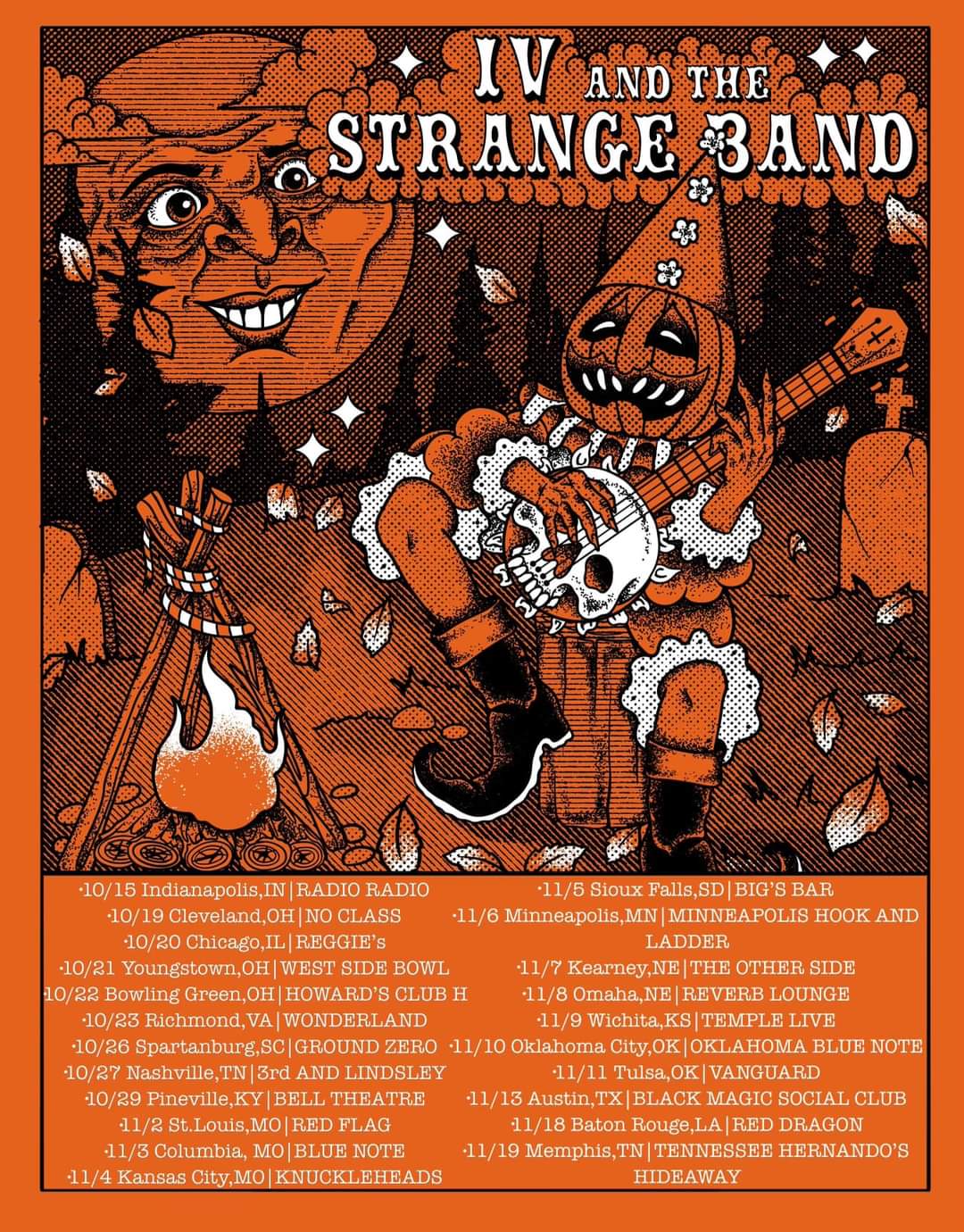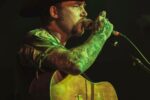 IV AND THE STRANGE BAND
"Patience is a virtue." Those words are tattooed across Coleman Williams' right arm, forever reminding the alternative-country singer/songwriter of the benefits of taking one's time.
The lesson wasn't always so clear. As the great-grandson of Hank Williams Sr., grandson of Hank Williams Jr., and only son of Hank 3, Coleman spent years waging an internal battle with the expectations thrust upon him by his own lineage. He represented the fourth generation of country music's most legendary family — hence his nickname, "IV" — and the pressure to launch his own career was enormous. Although Coleman would eventually make his mark with Southern Circus — the genre-bending debut from his band, IV and the Strange Band, combining southern storytelling and country textures with 100-watt guitar amps and DIY attitude — he needed to break free first and discover his own musical approach along the way.
"Before I even knew who I was, people were already expecting things of me," he says. "It felt like there was zero freedom of expression for someone with the last name 'Williams.' Singing about a bloodline didn't appeal to me, though. I wasn't interested in fitting into a shadow that already existed. What did appeal to me was the underground scene in Nashville."
Coleman became a fierce champion of Nashville's house-show circuit as a teenager, drawn in by the scene's supportive spirit and DIY ethics. This was a community that valued principles over pedigrees. A community that offered artists of all stripes a place to express themselves. From punk shows to heavy metal gigs to electronic experiments, Coleman loved it all… and for the first time in his life, he felt like he belonged somewhere.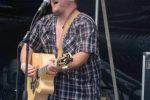 GARY MOORE II
Born and raised to a working-class family, singer/songwriter Gary Moore II blends his blue-collar mentality with songs about heartbreak, hard work, and hard living. With influences from Hank to R.A.T.M., TVZ to the DBTs, and everywhere in between, GMII's songs find a place in the ever-evolving Americana genre. As a founding member of the Miles Burning Band, he co-fronted the band, releasing one EP and opening shows for regional/national touring acts and taking part in festivals like the Honky-Tonk Throwdown and Nippersink Fest. While recording the bands second release, vocal issues and the subsequent surgery forced him to take over a year off, and ultimately leave the band.
With a successful surgery under his belt, and a newfound respect for music and singing, GMII began pushing forward as the working-man's troubadour. Working closely with long-time collaborator, multi-instrumentalist, and producer Michael Pentz, they've carved out an original roots-rock sound with a familiar feel.
2016 looks to be the culmination of Gary Moore II's uphill climb from silence to stage, with festival appearances such as Moonrunners 2016 scheduled as well as solo and supporting gigs throughout Illinois and the Midwest being booked. More importantly, GMII's debut solo album, Tin Man's Blues, is projected for a late-spring/early-summer release by Hole In The Wall Records.