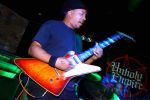 JIGSAW
Jigsaw is a blues/jazz trio with three talented Chicago music veterans. Guitarist/ Vocalist RB Green – Rock, Industrial, Blues, Funk, Punk, Hip Hop / Jazz, Fusion,Experimental, and Dance Remixes. Currently performing with the rock band WIZZO, the Blues band Dr. Malort, the AC/DC tribute Black Angus, and as a solo acoustic artist and session/side player.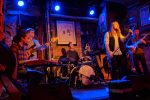 THE UPSIDE
The Upside is a funk & soul cover band, specializing in well known songs of James Brown, Gil Scott Heron, Parliament & Sly Stone to songs not so well known sampled in 90's hip-hop. Members are Greg Firak (Mano) on guitar, Asif Wilson (Genome) on keys, Patrick Dinnen (This Must Be The Band) on bass, Sam Sharp (J Davis Trio) on drums & fronted by Jimmy Cobb (Snake Oil Salesman) on vocals.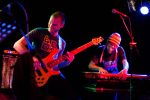 BQ
bq is a project developed to cure the world of its chronic unfunkiness. The only antidote is a concentrated dose of raw unfiltered Funk, and bq is a Funk delivery system designed to tear the roof off of your mind and put your groove back on the One.