Tower Of Power "Tower Of Power" will be performed by The Alliance and Friends
Chase "Chase" will be performed by Fred Cantu and the Big Brass Chasers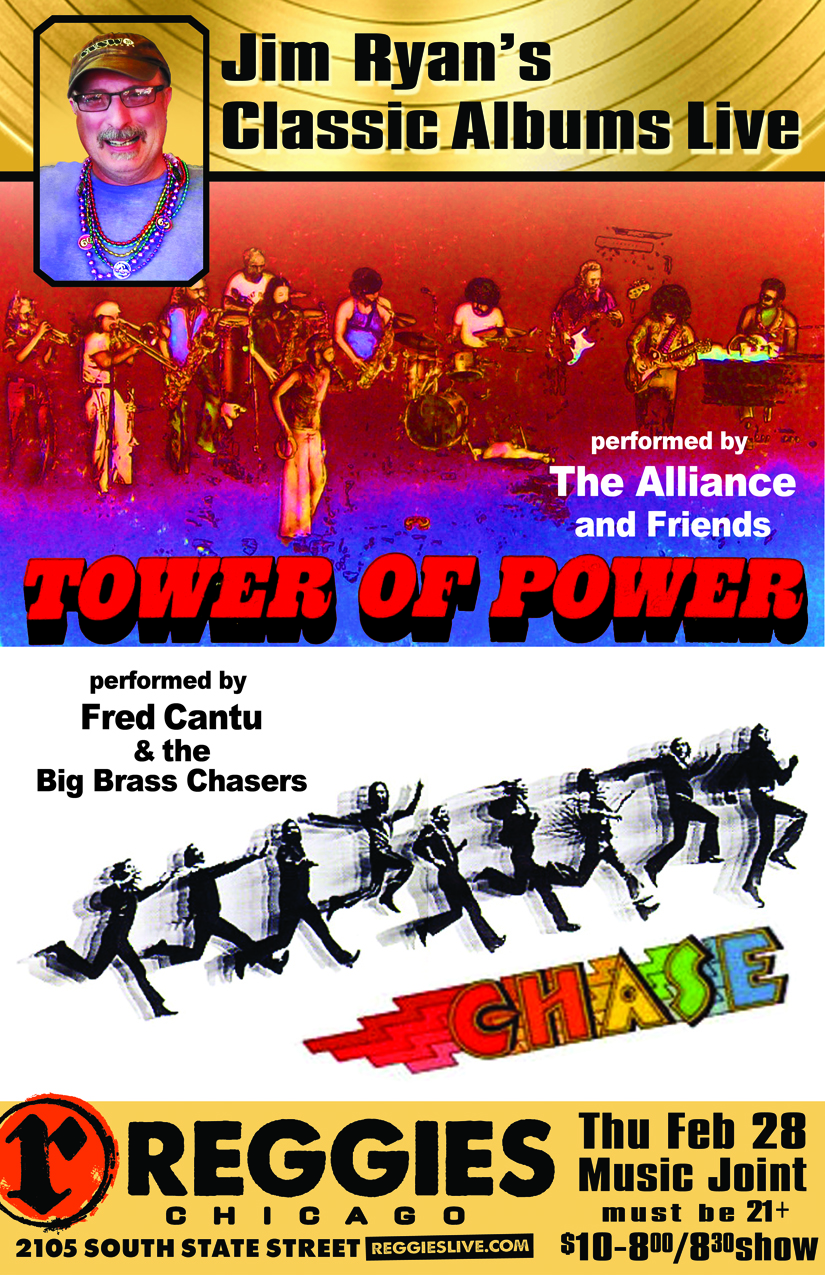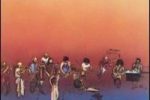 TOWER OF POWER "TOWER OF POWER"
(performed by The Alliance and Friends)
Tower of Power is the third album release for the Oakland-based band, Tower of Power. This is their most successful album to date, which was released in May 1973.
The album peaked at No. 15 on the Billboard Top LPs chart in 1973 and received a gold record award for sales in excess of 500,000. The album spawned their most successful single, "So Very Hard to Go". The single peaked at No. 17 during the week of July 28, 1973 on the Billboard Hot 100. Two other singles from the album also charted on the Billboard Hot 100: "This Time It's Real" and "What Is Hip?". It marked the debut of Lenny Williams being the lead vocalist (though Williams had a solo career prior to joining T.O.P., plus he co-penned the song "You Strike My Main Nerve" from the previous album Bump City). Tower of Power was also the first Tower of Power album to feature future Saturday Night Live band leader Lenny Pickett, who was the youngest member of the band at the time, replacing original lead sax player Skip Mesquite. Also joining the lineup were organist/keyboardist Chester Thompson and guitarist Bruce Conte, who replaced original guitarist Willie James Fulton.
Performed by The Alliance and Friends
CHASE "CHASE"
(performed by Fred Cantu and the Big Brass Chasers)
Chase was the debut album by jazz-rock fusion band Chase.
Bill Chase was already a well-established lead trumpet player when he decided to form his own band. He recruited three other veteran trumpet players and vocalist Terry Richards, backed them with a rock rhythm section, and created a band which merged both jazz and rock styles. The album was recorded in Chicago in November and early December 1970 and released in April 1971.
The album will be performed by Fred Cantu And the Big Brass Chasers