The Black Crowes "Shake Your Money Maker" performed by JakCrowes
Sheryl Crow "Tuesday Night Music Club" performed by Sucker Punch & Friends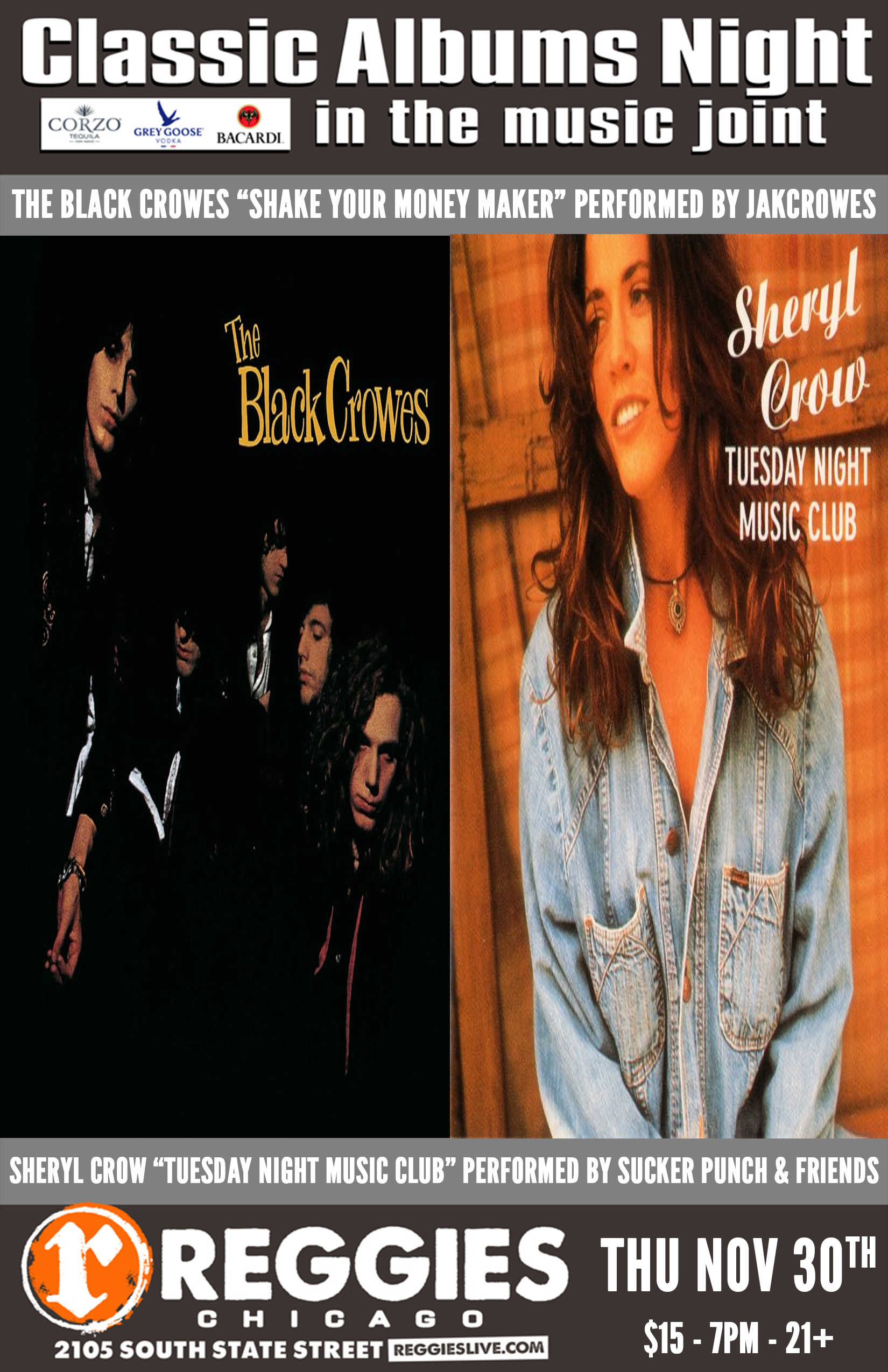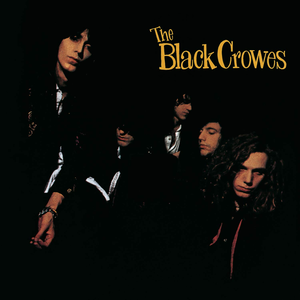 THE BLACK CROWES "SHAKE YOUR MONEY MAKER"
(performed by JakCrowes)
Shake Your Money Maker (also stylized as The Black Crowes Present: Shake Your Money Maker is the debut studio album by American rock band the Black Crowes, released on February 13, 1990, on Def American Recordings. It is the only album by the band to feature guitarist Jeff Cease. The album is named after a classic blues song written by Elmore James. The Black Crowes have played the song live many times over the years, but it is not included on this album.
SHERYL CROW "TUESDAY NIGHT MUSIC CLUB"
(performed by Sucker Punch & Friends)
Tuesday Night Music Club is the debut studio album from American singer-songwriter Sheryl Crow, released on August 3, 1993. The first two singles from the album were not particularly successful. However, the album gained attention after the success of the fourth single, "All I Wanna Do", based on the Wyn Cooper poem "Fun"
Performed By: Sucker Punch & Friends
Front to back tribute of the musical goddess herself, Sheryl Crow.
With musical talents from Sucker Punch, Jagged Little Pill, Jak Tripper and more!
Are you Strong Enough to join us as we Solidify a show where All I Wanna do is have some fun?!?