Joe Lynn Turner will be doing a Meet and Greet after the show.
For more information and to purchase entry to the meet and greet click here.
Note: The Meet and Greet ticket does not include entry into the show. A show ticket must be purchased separately.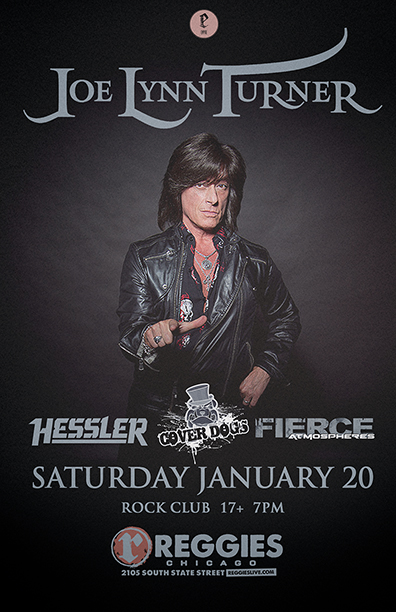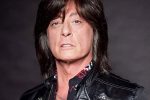 JOE LYNN TURNER
(ex Deep Purple / Rainbow)
In a career that spans 40 years, JLT remains one of rock & roll's most distinctive, soulful & expressive vocalists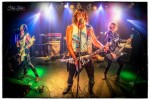 HESSLER
HESSLER, under extremely difficult and hazardous conditions, must through vicious determination execute their mission by any means necessary so as to set them apart and above other units in the same war.
HESSLER is an American heavy metal band based in Chicago, IL. Known for their energetic live performances, the band has made a mark in the metal and rock scenes through consistent promotion and touring. HESSLER have toured the U.S. & Canada, released five music videos, performed with an array of national and international acts, and are the subject of a documentary which has premiered in numerous festivals around the globe.
Formed in 2008 by founder and guitarist Igz Kincaid, HESSLER built a following in the Chicago music scene through various performances and relentless promotion. The "Bad Blood" E.P. was released in 2011 and the band played through the next year racking up regional and national performances, including SXSW & Rocklahoma, which shaped the band for their first full-length album "Comes With the Territory". After the album release on November 27, 2012, the band embarked on a U.S. tour in support. A return to SXSW 2013 kicked off a new month long U.S. Tour followed by a return performance at Rocklahoma w/ Guns N' Roses, Alice in Chains, Korn, and many more. HESSLER provided music for the first documentary on legendary wrestler "The Dynamite Kid" Tom Billington. During the summer after successful festival performances, the band was voted the "Best Metal Band" by Chicago Reader and released a new music video was released through Revolver Magazine.
HESSLER completed a 25 show coast-to-coast U.S. to close out the year and started 2014 off with the release of a new single/music video which was followed by an east coast tour. On June 10, HESSLER released a new E.P. titled 'Ghost Dance'. The E.P. captures an evolving band sharpened by touring. The summer of 2014 was comprised of a 36 date tour, which included their first performances in the Pacific Northwest as well as six dates in Canada. A video for the second single off of the Ghost Dance E.P. titled "Stuck On You" was released on October 9, 2014. Currently the band is working on new material to be released in 2015.
HESSLER have performed at SXSW and Rocklahoma in 2012 and 2013, Summerfest in 2012, and shared the stage with Slash, Buckcherry, All That Remains, Steel Panther, W.A.S.P., Sebastian Bach, RATT, Mushroomhead, U.F.O., Michael Schenker, Cinderella, Loudness, Doro Pesch, U.D.O., Skid Row, L.A. Guns, D-A-D., Blaze Bayley (Iron Maiden), Sister Sin, Crashdiet, Otep, Butcher Babies, Wednesday 13, The Last Vegas, and many more.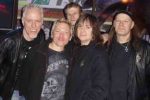 COVER DOGS
Cover Dogs DELIVERS the hits you LOVE along with DEEP CUTS you never saw coming.
Join the pack, check out a NEW BREED of a COVER band.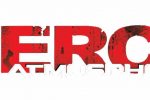 FIERCE ATMOSPHERES
$50 Red Chair
includes reserved plush chair
$35 Above Stage
includes access to balcony directly above stage