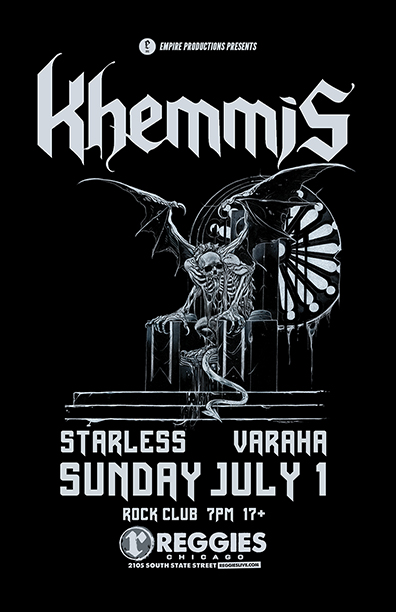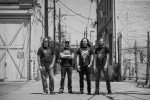 KHEMMIS
Slow, loud, heavy — this is Khemmis, a four piece doomed rock 'n' roll outfit from Denver, Colorado.
Khemmis combines the soul of Black Sabbath, the soaring harmonies of Thin Lizzy and Iron Maiden, and the visceral weight of contemporary sludge and doom metal.
No regurgitation. No gimmicks. No trends.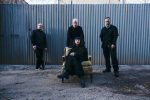 STARLESS
Driven by heavy, down-tuned guitar riffs and melodic vocal harmonies, Jess Ambriz and Jon Slusher bring you a haunting variation of doom and slow core, conveying darkness and light with heavy guitars and voice. Drummer Quinn Curren and bass player Alan Strathmann fill out this dystopian beauty that will have your ears ringing and your head humming.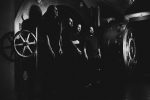 VARAHA
VARAHA play a dynamic brand of dark and somber doom/dark rock inspired metal. The band's palette is wide and varies from monolithic, heavily distorted guitars to elegiac and nostalgic arrangements. Their music is a cinematic dance between heavy riffing counterpointed by omnipresent melodies, as well as droned parts of despair, and evocative clean guitar arrangements.