Due to the new strict policies the US government has placed on foreigners entering the country, Loudness was denied entry into the United States and sent back home this morning. All shows on the US tour are canceled. Refunds for Wednesday's show will be issued at original point of sale. Local bands Hessler, Pipe and Ironfinger will still play a FREE show Wednesday night, so come out and party!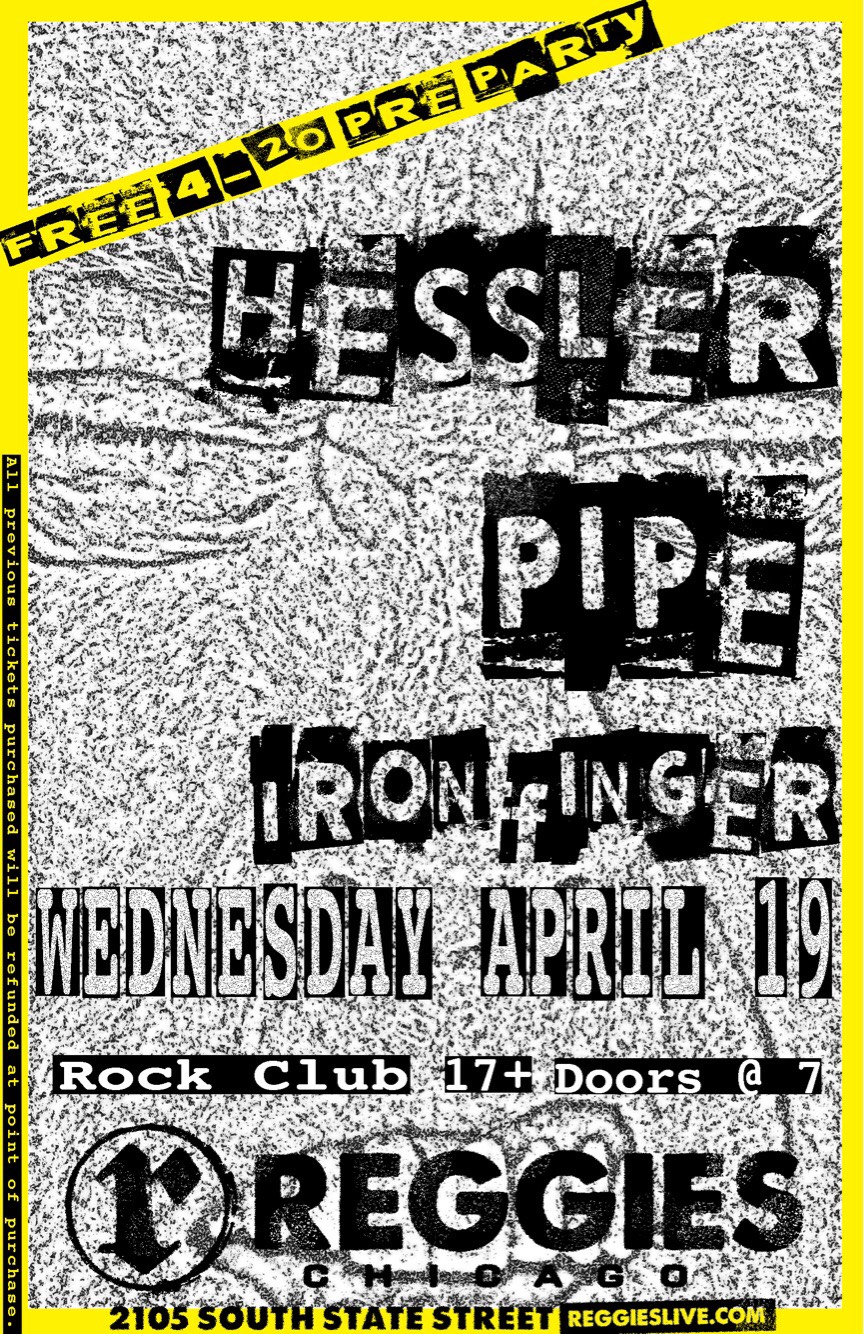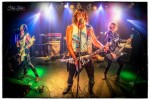 HESSLER
HESSLER, under extremely difficult and hazardous conditions, must through vicious determination execute their mission by any means necessary so as to set them apart and above other units in the same war.
HESSLER is an American heavy metal band based in Chicago, IL. Known for their energetic live performances, the band has made a mark in the metal and rock scenes through consistent promotion and touring. HESSLER have toured the U.S. & Canada, released five music videos, performed with an array of national and international acts, and are the subject of a documentary which has premiered in numerous festivals around the globe.
Formed in 2008 by founder and guitarist Igz Kincaid, HESSLER built a following in the Chicago music scene through various performances and relentless promotion. The "Bad Blood" E.P. was released in 2011 and the band played through the next year racking up regional and national performances, including SXSW & Rocklahoma, which shaped the band for their first full-length album "Comes With the Territory". After the album release on November 27, 2012, the band embarked on a U.S. tour in support. A return to SXSW 2013 kicked off a new month long U.S. Tour followed by a return performance at Rocklahoma w/ Guns N' Roses, Alice in Chains, Korn, and many more. HESSLER provided music for the first documentary on legendary wrestler "The Dynamite Kid" Tom Billington. During the summer after successful festival performances, the band was voted the "Best Metal Band" by Chicago Reader and released a new music video was released through Revolver Magazine.
HESSLER completed a 25 show coast-to-coast U.S. to close out the year and started 2014 off with the release of a new single/music video which was followed by an east coast tour. On June 10, HESSLER released a new E.P. titled 'Ghost Dance'. The E.P. captures an evolving band sharpened by touring. The summer of 2014 was comprised of a 36 date tour, which included their first performances in the Pacific Northwest as well as six dates in Canada. A video for the second single off of the Ghost Dance E.P. titled "Stuck On You" was released on October 9, 2014. Currently the band is working on new material to be released in 2015.
HESSLER have performed at SXSW and Rocklahoma in 2012 and 2013, Summerfest in 2012, and shared the stage with Slash, Buckcherry, All That Remains, Steel Panther, W.A.S.P., Sebastian Bach, RATT, Mushroomhead, U.F.O., Michael Schenker, Cinderella, Loudness, Doro Pesch, U.D.O., Skid Row, L.A. Guns, D-A-D., Blaze Bayley (Iron Maiden), Sister Sin, Crashdiet, Otep, Butcher Babies, Wednesday 13, The Last Vegas, and many more.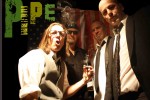 PIPE
Pipe hails from the south side of Chicago and you can hear it in their tough no nonsense hard rock sound. Stephen Favarato (vocals/guitar) responded to a Craigslist ad from Frank Damiano (lead guitar) as he was in search of a muse to ink some songs. Two days and a few emails later they had Two songs finished….ahh the wonders of the internet. They met the next day and found themselves onstage doing an open mic night and laying down some Zep, Alice in Chains thus welding the bond. Their first album entitled "Shovel mouth" was finished in 2008 and brought a modern hard rock/metal sound that is a grinding churn of several influences. Several personnel changes later, Pipe found there cut to the bone core when they added former Well of Souls drummer Paul Brodlo and local Chicago bassist John Sterba . The new sound went back to their true love and style combining all the influences they grew up with. Hard rock, a slather or blues and at times hint of country and western rounds out the knock out punch of Pipe's sophomore offering "Hit This". Released in 2014 Hit This was recorded in Chicago but then brought to New York and the doorstep of Sonic Stomp Studio and into the hands of Mike Orlando guitarist/recording engineer for Adrenaline Mob. His take on the music sent it to the next sonic level and brought out the real barn burning sound of Pipe. Their style and sound is most notable in their debut video "Play that Johnny Cash song", a true life tale of a wild party and heavy dose of the man in black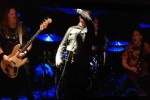 IRONFINGER
When the IRONFINGER pokes you, you will step back at first. Immediately after, you will step forward to accept the challenge and take a better listen at exactly what the FINGER is telling you. IRONFINGER will blast you to the core with its direct assault on the senses. IRONFINGER is hard-driving rock, chock full of relentless guitar riffs and jagged instrumental and vocal melodies.
P.K. Ripper, guitarist of Chicago progressive metal legends Slauter Xstroyes, assembled IRONFINGER along with guitarist Jerry Buczko and bassist Bill Dixon. Their intent is to burn down an audience as if a scorching 85 mile-an-hour wind of fire were charging from the stage. Their front line of blistering guitar runs are precise yet unpredictable, serving only as a full-throttle thrust into one of their many blasting groove-heavy rhythms. Drummer John Ashe antagonistically encourages them to forge forward with his heavy-handed slamming, pushing and pulling without remorse. With the addition of vocalist Fred Morg, IRONFINGER stretches melodies up and over the entire machine, as well as weaving a melodic thread through the counterpoint. Their lyrics, bringing insight to a world losing touch with its human element, are made more meaningful when the IRONFINGER audio assault pushes it forward.
IRONFINGER's sound is derived from its members' varied backgrounds. Each members is a seasoned veteran of the hard rock music scene, having merged together from different corners of Chicago's rock scene. Whether it be Rock, Punk/Pop, or Metal; and the interaction is still seamless and honest without sounding like a dysfunctional melting pot. IT JUST ROCKS.
The FINGER is on the trigger, and its shooting will be rapid and focused. Every IRONFINGER live show wins over its audience, and their soon-to-be-released debut will do the same in 2014. With its seemingly endless arsenal of musical ideas and conquered goals, IRONFINGER WILL POKE AT YOU.