The Chicago Metal Factory presents
the 19th annual HOLIDAY OF HORROR 
Admission includes two rooms of Metal:
17+ in Rock Club with MACABRE, MAGGOT TWAT, DYSPHORIA, TEXAS TOAST CHAINSAW MASSACRE
21+ in Music Joint with BEAR MACE AND BEYOND DE-TH, MEXICAN WEREWOLF
21+ AFTER PARTY in Music Joint with MOTORHEAD tribute Born tö Lose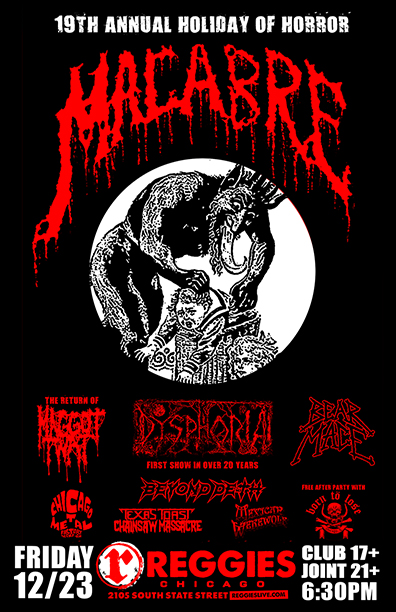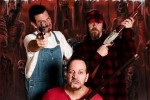 MACABRE
Macabre blends elements of true crime, math rock, nursery rhymes, punk, thrash, folk melodies, death metal, jazz fusion, black metal and more into an energetic, catchy and unmistakable amalgam, refers to Macabre's signature style. It's a genre of one. The all-too-true tales of man's inhumanity to man are delivered with knife-edge precision, interspersed with Corporate Death's patented (back when he was a toddler) screech.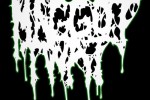 MAGGOT TWAT
Taking not being serious…
…WAY too serious
Maggot Twat is a comedic and experimental death metal band consisting of 1 weirdo spastic guitarist, 1 tin foil headed bassist, and a puppet drummer named Dick Pancakes. Their first album "Stuffed Animal Orgy", came out in 1998 and earned the band a nigh-famous reputation in the Chicago area for their disgusting yet hilarious lyrics, and ball crushin guitar riffiging. (riffiging is a word now I think) A video was made for Tard Alarm, followed by the classic 2004 dvd release of "The Morons that Ruined Heavy Metal". In 2006 Maggot Twat released Stuffed Animal Orgy's follow-up, "8 Bit Apocalypse", which earned them mucho grande respect in the world of 800,000 metal bands climbing on top of each other. The Twat has always been getting a bit stinkier and a bit more slippery as the years have gone by. Album number 3 , still untitled, is currently in the works to be followed by a world tour. Yes…..WORLD TOUR!!!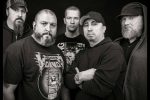 DYSPHORIA
THE SCOURGE OF THE MIDWEST 1992-1995
Based out of East Chicago, Indiana, DYSPHORIA toured and performed in many places and festivals and developed quite a rowdy following throughout their short years! DYSPHORIA opened for many major tours and bands across the nation. Having only released one demo, 1993's "Day Of Atonement", they quickly rose to the top of the ranks in the Midwest death metal scene. More demo's were recorded, but never officially released. DYSPHORIA disbanded in 1995 due to differences and members of the band are still active and remain friends to this day!
A more comprehensive biography will come soon as
more information is submitted and organized
Rich Canamar and Rich East now play with VIOLENT WISDOM
James Genenz now plays with JUNGLE ROT and REIGN INFERNO
Nick Hernandez now sings in STONE MAGNUM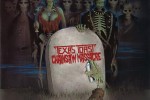 TEXAS TOAST CHAINSAW MASSACRE
Texas Toast Chainsaw Massacre is a crossover thrash band made up of 5 nerdy dudes who love making music, and combining fast riffs with comedy and pop culture references.