It's an all metal night of WOWO with host Tim Mix and metal legends Metal Church co-hosting! Sign up now to RSVP your slot and bring in some records to play!
RSVP to rsvpreggies@gmail.com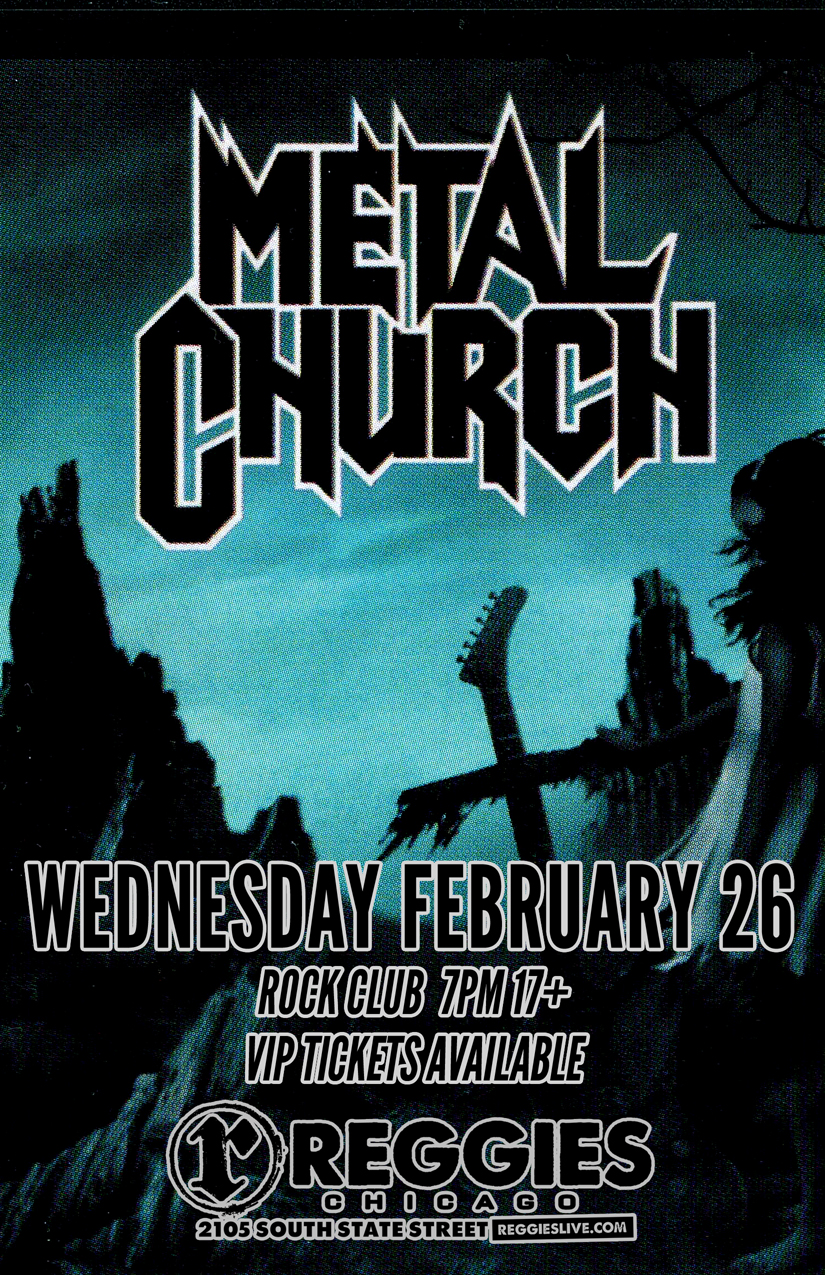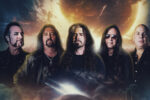 METAL CHURCH
(first show in the world with new singer, first show anywhere in over 3 years)
Formed in San Francisco in 1980, Metal Church consisted of vocalist David Wayne, guitarists Kurdt Vanderhoof and Craig Wells, bassist Duke Erickson, and drummer Kirk Arrington. Their 1985 self-titled debut album, recorded when the thrash/speed metal genre was still evolving, made a huge splash on the scene, as did its follow-up, The Dark. However, the band really hit its stride when Wayne left and was replaced by Mike Howe on 1989's Blessing in Disguise; Vanderhoof left after the album due to his dislike of touring and was replaced by Metallica guitar tech John Marshall. Vanderhoof remained the group's designated composer on 1991's The Human Factor, possibly the band's most socially conscious album yet. However, the advent of alternative rock and problems with their record label contributed to a loss of direction on 1993's Hanging in the Balance, and Metal Church ended up disbanding. In 1999, the group's original lineup — Wayne, Vanderhoof, Wells, Erickson, and Arrington — reunited and released the album Masterpeace. The ensuing years saw the group undergoing numerous lineup changes and assorted members tending to other projects. In 2004, the band issued their seventh full-length LP, the critically acclaimed Weight of the World, which marked the debut of new vocalist Ronny Munroe. Tragically, former vocalist David Wayne died the following year from complications resulting from a car accident. 2006's A Light in the Dark included a re-recording of 1986's "Watch the Children Pray" as a tribute to their fallen comrade. Shortly after the release of 2009's This Present Wasteland, the band announced that they would be going their separate ways once again. A reunion show in 2012 eventually led them back to the studio. The resulting Generation Nothing, their tenth studio long-player, arrived the following year, and the aptly named XI appeared in early 2016, marking the return of vocalist Mike Howe. A concert album culled from the XI tour featuring Howe appeared the following year under the title Classic Live. Continuing their prolific run, they issued their 12th set, Damned If You Do, in late 2018. Vocalist Mike Howe died at his home in Eureka, California on July 26, 2021. He was 55 years old. ~ Steve Huey, Rovi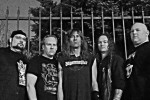 WRATH
The original WRATH from Chicago-land!!!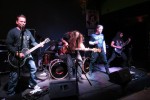 SCREAMKING
Melodic,aggressive heavy metal music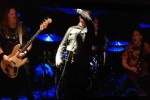 IRONFINGER
When the IRONFINGER pokes you, you will step back at first. Immediately after, you will step forward to accept the challenge and take a better listen at exactly what the FINGER is telling you. IRONFINGER will blast you to the core with its direct assault on the senses. IRONFINGER is hard-driving rock, chock full of relentless guitar riffs and jagged instrumental and vocal melodies.
P.K. Ripper, guitarist of Chicago progressive metal legends Slauter Xstroyes, assembled IRONFINGER along with guitarist Jerry Buczko and bassist Bill Dixon. Their intent is to burn down an audience as if a scorching 85 mile-an-hour wind of fire were charging from the stage. Their front line of blistering guitar runs are precise yet unpredictable, serving only as a full-throttle thrust into one of their many blasting groove-heavy rhythms. Drummer John Ashe antagonistically encourages them to forge forward with his heavy-handed slamming, pushing and pulling without remorse. With the addition of vocalist Fred Morg, IRONFINGER stretches melodies up and over the entire machine, as well as weaving a melodic thread through the counterpoint. Their lyrics, bringing insight to a world losing touch with its human element, are made more meaningful when the IRONFINGER audio assault pushes it forward.
IRONFINGER's sound is derived from its members' varied backgrounds. Each members is a seasoned veteran of the hard rock music scene, having merged together from different corners of Chicago's rock scene. Whether it be Rock, Punk/Pop, or Metal; and the interaction is still seamless and honest without sounding like a dysfunctional melting pot. IT JUST ROCKS.
The FINGER is on the trigger, and its shooting will be rapid and focused. Every IRONFINGER live show wins over its audience, and their soon-to-be-released debut will do the same in 2014. With its seemingly endless arsenal of musical ideas and conquered goals, IRONFINGER WILL POKE AT YOU.
$40 VIP Tickets
includes early entry, poster and Meet & Greet.