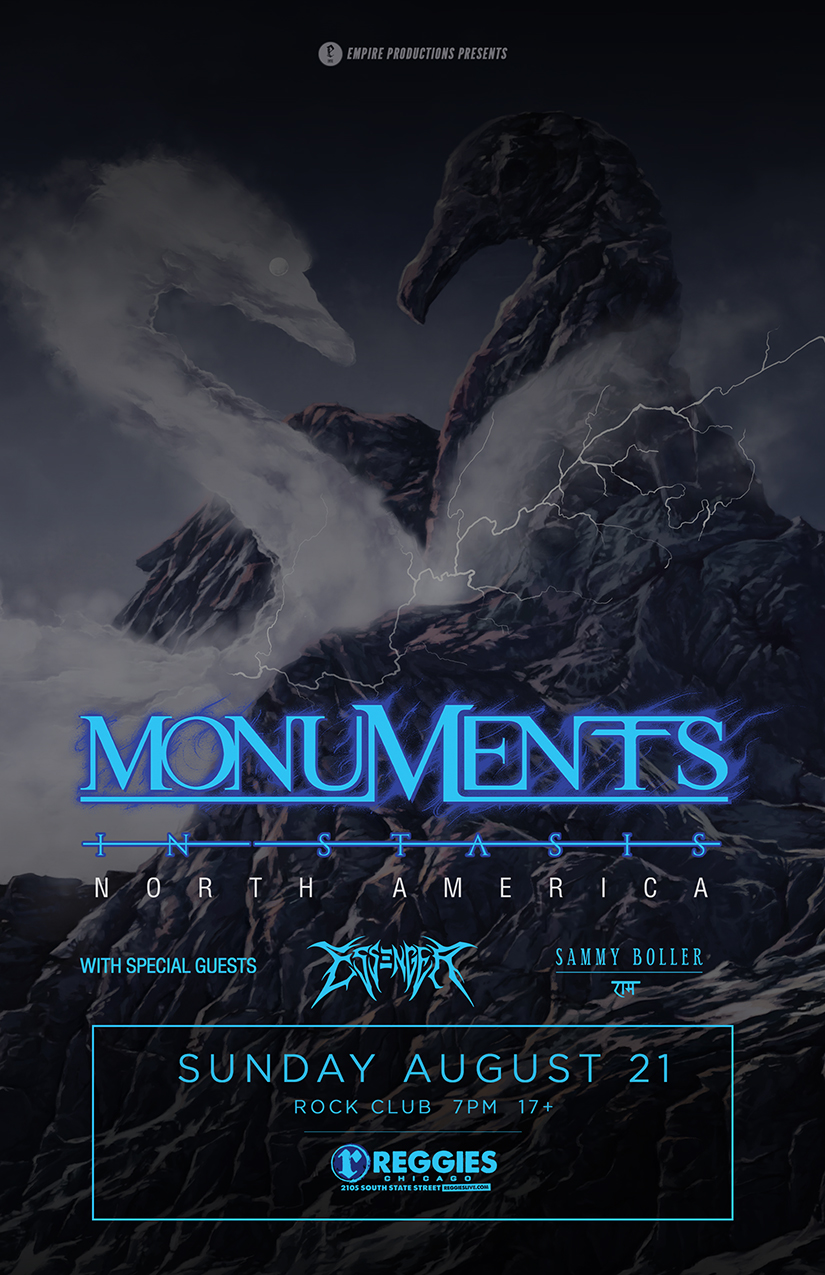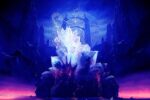 MONUMENTS
Chris Barretto – Vocals
Browne – Guitars
Olly Steele – Guitars
Adam Swan – Bass
Mike Malyan – Drums
Transcontinental metallers MONUMENTS have come a long way since starting as a side project of John Browne (guitars; Fellsilent) and Josh Travis (guitars; The Tony Danza Tapdance Extravaganza). From a surprise appearance on BBC Radio 1 to debut full-length, "Gnosis"", the group immediately found a fanatic audience. Praised for their brainy yet song-oriented approach to heavy music, MONUMENTS bridged the progressive metal gap like few before. On one side they challenged. "Gnosis"" was full of mind-bending, betcha-can't-play-this-type passages. On the other side, fans deeply connected to hook- laden songs like "97% Static" and "Empty Vessels".
Fast forward two productive years later and MONUMENTS – now with Chris Barretto (ex-Periphery, Ever Forthright) on vocals – have grown tremendously. While they're still way into instrumental gymnastics and impressing fans with their musical prowess, they've really honed in on writing huge, impossibly memorable songs for new album, "The Amanuensis". Like bigger, badder, and even more epic-than- before type stuff. If "97% Static" and "Empty Vessels" stuck to the brain, new songs like "I, Creator", "The Alchemist", and "Origin of Escape" hit the head, body, and mind hard. "I really like the chorus of 'The Alchemist'," guitarist John Browne smiles. "It's really simplistic, but I think that part will sound big and open when we play it live. I also dig the ending of 'I, The Destroyer'. I can't really focus on one part or song. All of the songs I'm happy with how they all turned out."
"The Amanuensis" is a complete experience, actually. Even Browne's mom is impressed: "I know my mum will blast this out of her car like she did with 'Gnosis'. She loves groove."
If one thing's certain about MONUMENTS and Browne in 2014 they're keen to move away from needless classification with "The Amanuensis". They're specifically referring to their tenuous association with the djent movement. "Music is music," Browne says. "It has the same 12 notes as any other music. The only difference is the way it's expressed, so we use pretty silly words to try and explain the sound. The word 'djent' makes no sense whatsoever to describe a genre. The tone that it references isn't really utilized by many bands that are classed as it. I feel progressive metal is a much better reference to our music, with a huge dose of groove."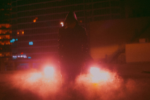 ESSENGER
Essenger stands on the cutting edge of electronic music, blending an array of influences for a sound that pays tribute to modern alt rock, EDM, and synthwave. The artist marks his highly personal songwriting style with striking lyrics, and the result is a singular creative style that opens new possibilities for both retro and future synth music.
The artist's adept compositional skills and production chops helped his early singles attract a significant following while racking up hundreds of thousands of streams on individual songs. Essenger soon connected with prominent labels including Seeking Blue and Monstercat, and those early successes led to an album deal with independent synthwave label FiXT Neon in late 2019.