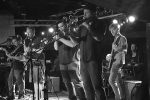 NO TURN ON RED
We are a Groove/Funk/Dance band that plays everything from old school to the new cool. Come check us out on stages across Chicago!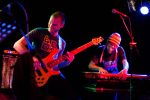 BQ
bq is a project developed to cure the world of its chronic unfunkiness. The only antidote is a concentrated dose of raw unfiltered Funk, and bq is a Funk delivery system designed to tear the roof off of your mind and put your groove back on the One.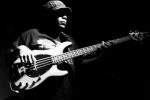 SAM COCKRELL BAND
The Sam Cockrell Band (SCB) is a hard hitting Funk/R&B/Soul/Blues band from Chicago lead by Singer/Bassist and Chicago Blues Hall-of-Famer Sam Cockrell.