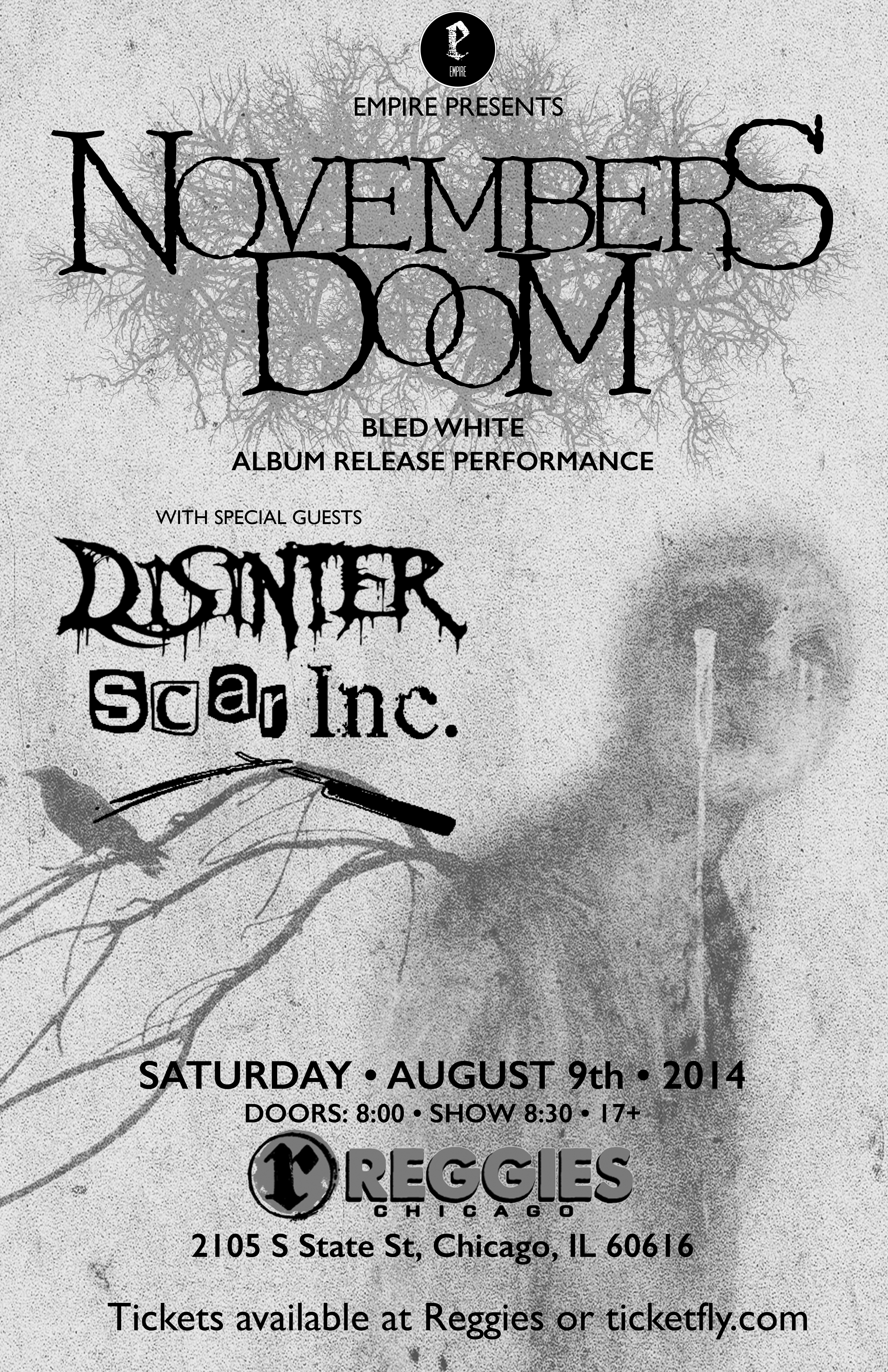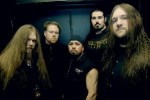 NOVEMBERS DOOM
In 2006, Novembers Doom once again entered the studio to record the follow up to 2005's "The Pale Haunt Departure." The philosophy was simple… If it isn't broken, don't fix it. Sessions for "The Novella Reservoir" began with Chris Djuricic once again engineering and co-producing, also taking up the recording of the Bass guitar. Mixed by the highly respected Dan Swano, and mastered again by legendary James Murphy, "The Novella Reservoir" was completed, becoming the bands greatest audible onslaught yet. Taking their musical direction to the next logical step in their evolution, Novembers Doom has broken free from their past genre labels, to create a modern dark metal CD influenced heavily by their Chicago 90's death metal roots. "The Novella Reservoir" is easily the bands most aggressive CD to date, and will, without a doubt concrete them as one of the top bands of their genre.
DISINTER
Brought into existence in 1990, DISINTER can be described as old school thrash/speed metal with 90's death/grind and blackened metal influences. The band released their debut full-length studio album "Desecrated" in 1997. With a few demos preceding, DISINTER has since released 3 more full- length studio albums. With 1 in the grave, unreleased. With lyrical topics such as the occult, zombification, demons wizards and warlocks, religious beliefs, pain and suffering, pent in hell, the maestro's of misery have truly created sonic soundscapes of torture, death, and terror!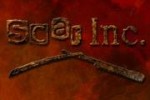 SCAR INC.
Scar Inc. is a melodic death metal band hailing from Chicago, Il. A hard hitting line up of veteran musicians from the Chicago metal scene; Guitarist Rich Knight (Twelfth Gate/Ion Vein), Guitarist Alex Manske (Degradation), Bassist Rob Such (Twelfth Gate/Ion Vein), and Drummer Joe Manske (Degradation), were brought together by band founder and singer/songwriter John Barr (Eden's Fall).