Chicago's Premier Underground Art Show
– Over 100 emerging artists
– Live body painting
– FREE pancake bar
– Live audio performances
– Live painting
– 21+
– $10/$15 tickets
– 8pm – 2am BOTH NIGHTS
vimeo.com/119205273
pancakesandbooze.com
instagram.com/pancakesandbooze
twitter.com/pancakesbooze
Interested in showing your work? Submit here:
pancakesandbooze.com/submit
Starting on January 3, 2022, in accordance with the Chicago Vaccine Requirement – Anyone entering the concert will be required to show proof of full vaccination. Final dose of vaccination must be received no less than 14 days prior to the event. We will accept a hard copy of your vaccination card, a printed photocopy or a digital image on your phone, and must match your Government-issued ID. Masks are currently required to be worn by everyone inside the venue in accordance with current City of Chicago guidelines.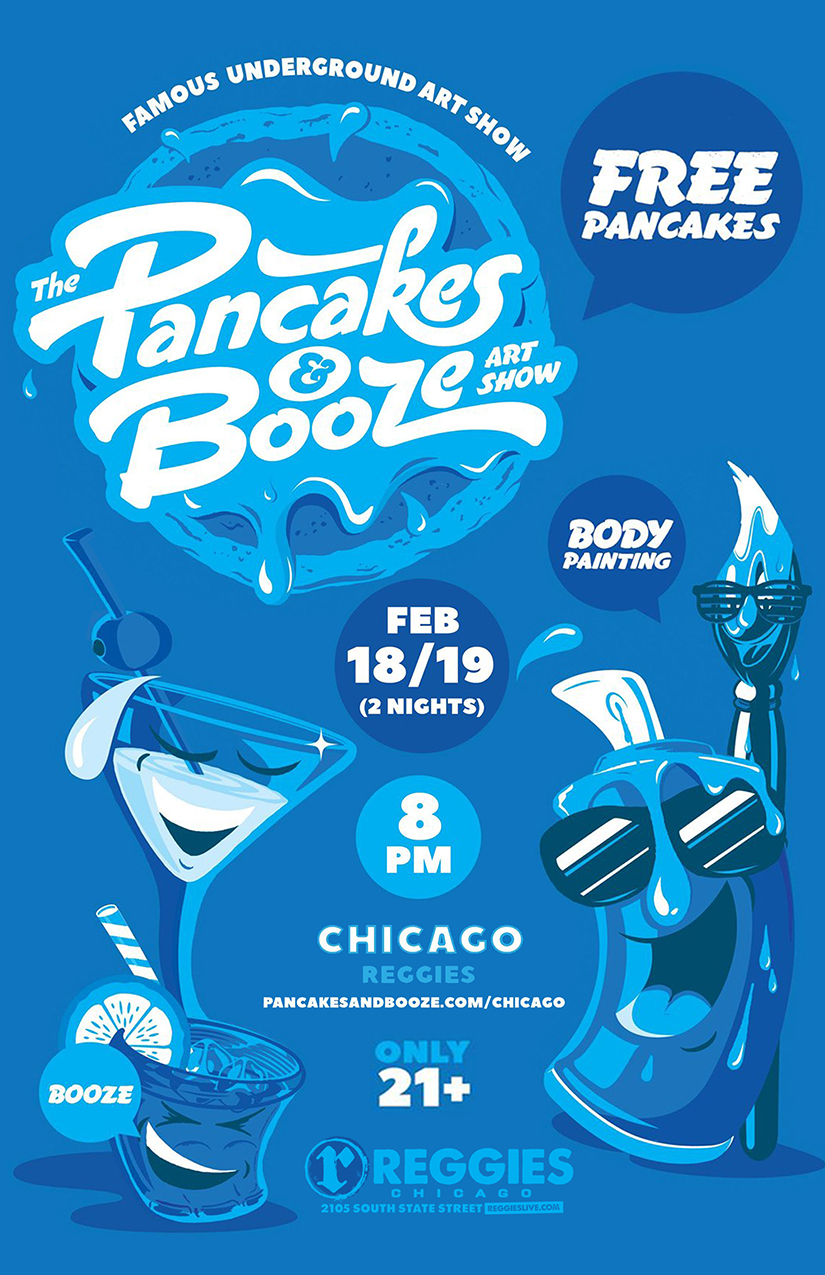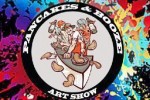 PANCAKES AND BOOZE ART SHOW
Established in May of 2009, The Pancakes & Booze Art Show has been sweeping the nation with a whirlwind of emerging and underground artists! Shows now in LA, San Francisco, Miami, Denver, Nashville, Minneapolis, Atlanta, Dallas, Austin, & Phoenix!