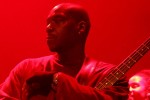 PASTOR FUNKPLEEZ & THE PULPIT PLAYERS
This is an introduction to a brand new breed of funk-a-teers. Brought to you by the makers of funky thangz to play with. Big Ced aka Pastor Funkpleez of funk rock giants ROOM 11 from chi-town makes his solo debut \m/\m/!
Head bobbin' grimy funk,kool layered vocals and ofcourse plenty of BASS!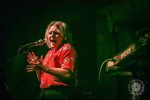 KRYSTAL PETERSON & THE QUEEN CITY BAND
"Meet Krystal Peterson & The Queen City Band. While Peterson's multi-octave vocal range is enough to get your blood pumping, she's also backed by an entourage o
f talent from brass to beats. The Queen City Band could easily back Sharon Jones' sultry chops or Black Joe Lewis' garage funk licks, but Krystal Peterson has enough wind in her pipes to level every skyscraper in Cincinnati, so they've got their work cut out for them." ​ -David Hampton | Contributing Editor, Sly Vinyl

Krystal Peterson has been performing for many years seizing opportunities in music, television, and cinema. Most recently, Krystal has been connecting with audiences worldwide touring as lead singer of Grammy award-winning bassist Victor Wooten's band, in addition she has launched her own collective, the Queen City Band. They are performing locally and abroad. Their newest record, Spell, recently making it's debut, is characteristically soulful music with fiery female vocals, strong hooks, anthemic phrases, and contagious beats. Krystal sings deeply and straight from the heart. She has a passion for people, for her community, & for the integration of music into a multiplicity of avenues to better well-being and health for all.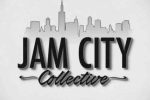 JAM CITY COLLECTIVE
The Jam City Collective is a Chicago-based funk/soul band with a strong influence from the legends of groove past and present