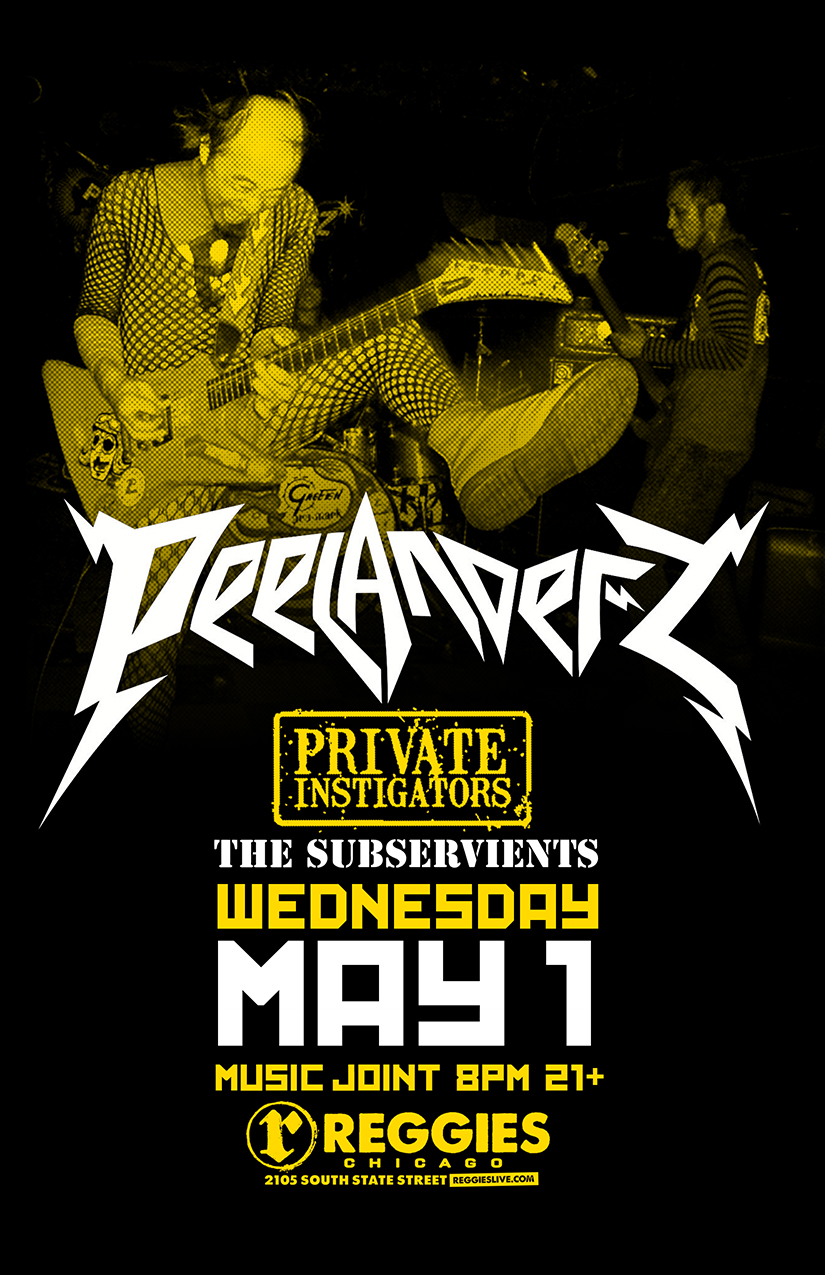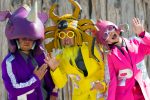 PEELANDER-Z
PEELANDER-Z, the Japanese Action Comic Punk Band based in NYC, was originally formed in 1998 by Peelander-Yellow, Peelander-Red, and Peelander-Blue, after meeting in New York City (although they'll tell you they're all from the Z area on the planet Peelander). Peelander-Green was welcomed in July 2008 after Blue left the band.
Peelander-Z has appeared at major music festivals including Bonnaroo, CMJ and SXSW, and played with artists such as Buckethead, Electric SIx, Particles, The Vibrators, and Guitar Wolf. Peelander-Z has also been featured on TV programs like VH1's Best Week Ever, Comedy Central's Upright Citizens Brigade, Spike TV's MXC: Most Extreme Challenge, and Anime Network. They also often perform at Anime conventions and festivals all over the US, as well as at Kaiju Big Battel.
At their live show, you'll see the band in colorful costumes reminiscent of Japanese Animation, though they describe their outfit as their skin. Their shows guarantee intense audience participation and chance to exercise with the band. "Do human bowling with us. Do limbo dancing with us. Do karaoke competition with us. Hit our cowbell with us," says Yellow. " Don't be shy, give us your smile! We can beat your stress! See you at our show!"
One experience would capture you. Just pay attention to their coming activities.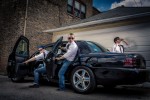 PRIVATE INSTIGATORS
They barged into the room like they owned the place. They were fast, loud, and rude, with something vaguely seedy about them. The tall one*, quiet and brooding, took a seat at the back. The other two stood restlessly, like they couldn't be bothered to slow down. The one on the left** was the loose cannon, making faces and fidgeting. The one on the right*** was intense, but with a sly smirk and a quick mouth. It was clear that they had been hired to start something. They were the Private Instigators, and they're starting something soon.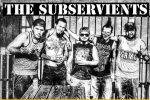 THE SUBSERVIENTS