Music Schedule:
1pm-1:45pm: Sonus Umbra
2:15pm-3pm: Infinite Spectrum
3:30pm-4:40pm: Edensong
5:10pm-6:30pm: IZZ
7pm-8:30pm: The Fringe
9pm-10:30pm: Mike Keneally & BFD
11pm-1am: The Security Project
Meet & Greet Schedule:
2pm: Metaphonia, IZZ, Necromonkey
4pm: Sonus Umbra, Chinese Professionals, Pavlov(3), Circuline
5:30pm: The Fringe, Infinite Spectrum, Mike Keneally & BFD, Edensong
7pm: The Security Project, Rikard Sjoblom
Limited amount of 3 Day Rock Club seated tickets left. Red Chair Seats
are Sold Out.
All tickets good for both Music Joint and Rock Club room.
Free shuttle busses will be running to and from the South Loop Hotel every hour on the hour.  Starting at 5pm on Friday.  11am on Saturday and Sunday.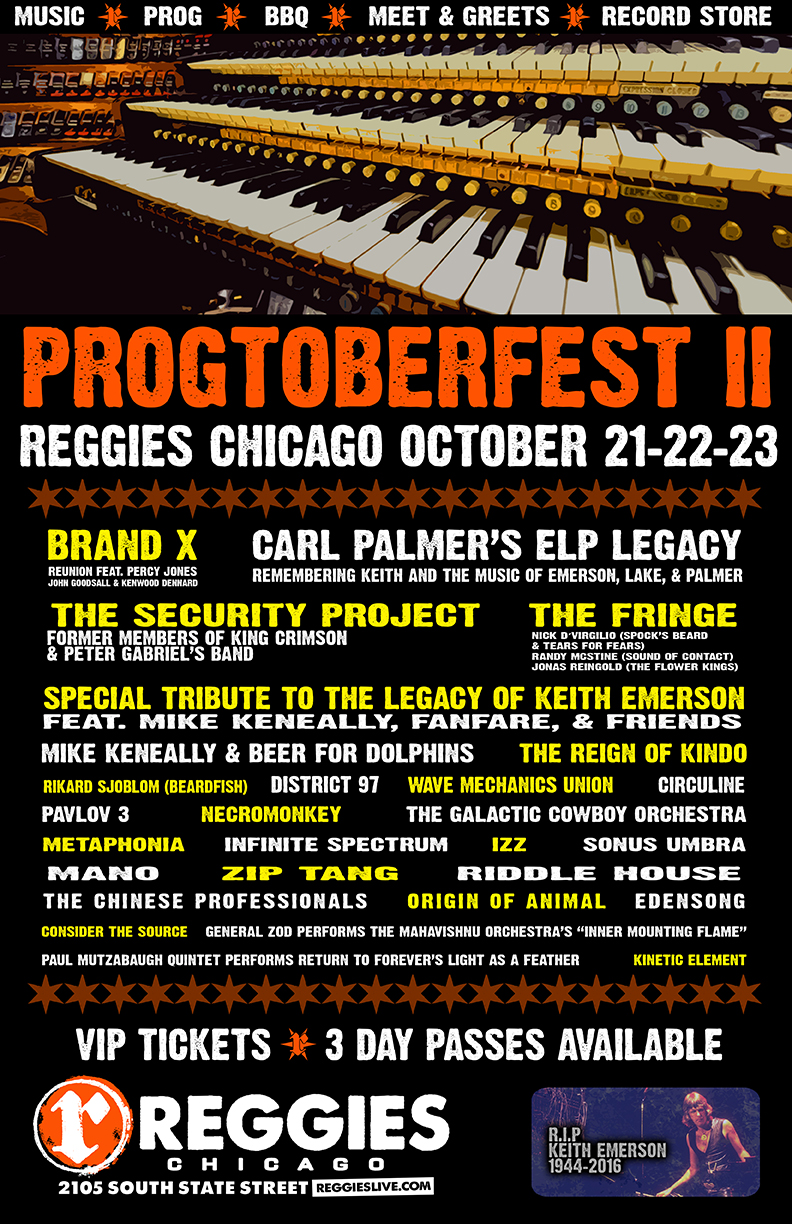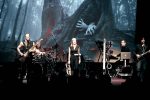 THE SECURITY PROJECT
Former members of Peter Gabriel's band, King Crimson and Shriekback celebrate Gabriel's groundbreaking material from his first five solo albums.
| | |
| --- | --- |
| Jerry Marotta | Drums & Percussion, Backing Vocals |
| Trey Gunn | Warr Guitar, Backing Vocals |
| Happy Rhodes | Lead Vocals |
| Michael Cozzi | Guitars, Backing Vocals |
| David Jameson | Keyboards, Eigenharp |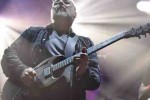 MIKE KENEALLY & BEER FOR DOLPHINS
Hello, I'm Mike Keneally, writing things about myself. What's happening with you? You good?
Here are a few words about my life in music. I appreciate you reading them, if in fact you do:
I started playing keyboard when I was seven, when my parents gave me an electronic organ for Christmas. It was a total box of magic to me. For my eleventh birthday I got a guitar and that was a whole different kind of beast, one that I loved just as much. I played both instruments obsessively while I was growing up.
I loved The Beatles, too, to an unreasonable degree, starting when I was five years old, and over time that love extended to (I'm writing a list now) Frank Zappa, ELP, Alice Cooper, The Rolling Stones, Steely Dan, Todd Rundgren, Stevie Wonder, Yes, The Beach Boys, Henry Cow, Joni Mitchell, Gentle Giant, Sly Stone, The Residents, Miles Davis, John Coltrane, Steve Reich, XTC, Radiohead and a million other incredible people. They Might Be Giants too, they've done some unbelievable stuff. Beefheart obviously. Thelonious Monk, sheesh. Laurie Anderson is badass too. Crimson! And Tull! Let's talk Thomas Dolby and Leonard Bernstein for a second! All of those influences and countless others have found their way into my music; music which, I hope, doesn't really sound like any of it.
I was a weird kid, and I slowly learned to adapt in different circumstances, except when I didn't. To the extent that I did, this came in handy when I was 25 years old, in late 1987, and got hired to play guitar and keyboard with Frank Zappa, my ultimate musical hero when I was growing up. It was also my first real professional gig as a musician, and it came with a lot of hard and fast learning, or not. It was a mind-blowing experience in every way, literally a dream come true, but also far more than that. I feel the repercussions every day.
(Just a sec. I'm veering off-narrative here, but do you see over there where it says I'm the leading progressive-rock genius etc.? [Bill Meredith wrote that by the way, thank you Bill!] Anyway, is that really true? What do you guys think? Tell you what, I'll count to three, and then you all yell out what you think about it. One. Two! THREE! Hey, I couldn't hear anything!)
Back to my life story here. It took me a while to recover after the Zappa tour, and decide on a next step, but as the 90s got underway I eventually got a solo career going (while also working with Frank's sons in the group Z, and then playing in Steve Vai's band for six years. Both extremely fun and educational experiences). Some friends of mine (Jeff and Suzanne Forrest, thank you!) in San Diego started a label, and I signed with Immune Records and did eight audio or video projects with them from 1992 to 1998 – this was when I did hat., Boil That Dust Speck and Sluggo! as well as other titles. Then my pal Scott Chatfield and I formed Exowax Recordings in 1999, and starting with the instrumental one-man-band album Nonkertompf we unleashed another twenty or so Keneally releases, including regular albums, EPs, limited editions with DVDs or bonus albums, etc. Exowax merrily continues pumping out delicious audio for you, to this very freakin' day.
I started playing live with my own bands a lot in the late 90s, playing insanely intricate stuff, improvising a lot and doing a lot of crazy things onstage, but not quite settling into a jam band scene, or a fusion scene, or an alternative scene, or a prog scene, but (I guess?) combining something of all of that, without ever attempting to do anything specific genre-wise at all; I just keep trying to make music that I enjoy hearing. Add in the energy we get from the many varied and wonderful music-lovers we've played for around the world, and it's all been an extraordinary thing for me to be a part of. I'm endlessly grateful to all the musicians who've played my music through they years, and to all the people who've enjoyed it.
Sometime around 2000 I started occasionally seeing brown triangles, giving me musical instruction according to some arcane outerplanetary notational system. This would happen, sometimes, when I was playing guitar onstage with my eyes closed. After a couple of years, it stopped. I think it helped my playing for good, and I enjoyed it a lot.
In 2006 I started writing songs with Andy Partridge, former leader of XTC and songwriting hero of mine. Six years later, I put out an album called Wing Beat Fantastic: Songs Written By Mike Keneally & Andy Partridge. Working with Andy was another fairly unbelievable dream come true for me, similar to working with Zappa in terms of the impact these gentlemen have had on my life.
This album and other recent albums of mine have been recorded at Scott Chatfield's studio Chatfield Manor, with ace engineer Mike Harris a constant co-conspirator. Every moment it's possible for me to be working on music here, I do my best to take it. I love making albums. It's an addiction.
Recent releases include Scambot 1 (part one of an epic ongoing saga; Scambot 2 is presently in the works); Evidence of Humanity with drummer Marco Minnemann; and a live DVD/CD set of the Mike Keneally Band, called bakin' @ the potato! Here's a video from bakin': youtube.
Largely thanks to the kind patronage of Co de Kloet at NTR Music in the Netherlands, I've also written some orchestral pieces (sometimes with myself as guitar soloist); the most notable is the 52-minute suite The Universe Will Provide, recorded with Holland's Metropole Orkest and released by NPS Music/Favored Nations in 2003. No other musical experience compares to playing live with an orchestra. For an electric guitarist it's a real challenge to create the proper space as a soloist, without become overwhelming with volume, and finding a dynamic which feels of a piece with the orchestration. I'd love to do more of it and continue refining the process.
My new album on Exowax Recordings is You Must Be This Tall. It's one of my crazier releases; mostly instrumental, although there are a few key vocal tracks on it. In a way it might be my most focused and ambitious album yet; it's a 12-song, 44-minute rocket blast of punchy experimentalism with a lot of melodic and harmonic depth to it, if I do freaking say so. I'm not impressed with myself, you understand, but I'm totally happy with this album.
I also work a lot nowadays as a member of Joe Satriani's band, and that is really hugely fun. And I play death metal, along with Brendon Small, as a guitarist in the live band Dethklok (originated in cartoon form on the [adult swim] TV program Metalocalypse. We, the human band, play the death metal live, while the cartoon Dethklok is in rhythmic sync with us, on a huge LED screen above the stage. People go nuts. It is incredibly fun).
Looking at all of it in one place, it's a strange career I have, but it's been more fun than a basket of warm aardvarks in the springtime.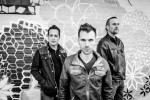 THE FRINGE
The Fringe is:
Nick D'Virgilio (Vocals, Drums)
Randy McStine (Vocals, Guitar)
Jonas Reingold (Bass, Vocals)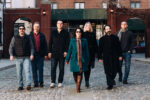 IZZ
Without question, one of the brightest lights on the American symphonic progressive rock scene, IZZ melds classic and modern prog influences, strong melodies, complex male-female multi-part vocal harmonies, and stirring guitar, synthesizer, bass, and double-drumming work into a familiar yet refreshing musical sound.
Since the release of their first album in 1999, IZZ has been a stalwart of the American
progressive rock music scene. Combining a passion for melody with an adventurous musical spirit, IZZ has produced some of American progressive rock's most beloved songs of the last 20 years including Coming Like Light, Star Evil Gnoma Su, Late Night Salvation, and 23 Minutes of Tragedy.
IZZ is currently marking the 20th Anniversary of the release of their breakout album, I Move, by releasing a special remastered edition of the album, including bonus tracks, which is available now at izzmusic.bandcamp.com. For their Winter 2023 live shows, IZZ will be performing "I Move" in its entirety.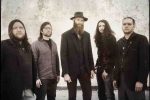 EDENSONG
Edensong is a progressive rock quintet from New York City. The band's self-released 2008 debut "the Fruit Fallen" was hailed as a "masterpiece" by critics, and helped to pave the way for live shows and notable festival appearances throughout North America, including Progday in North Carolina, Three Rivers Progressive Rock Festival in Pittsburgh, PA, and Festival Terra Incognita in Quebec City, where Edensong shared the stage with acts ranging from Ozric Tentancles to Kings X to Discipline. While the current lineup of the band wasn't crystallized until 2009, Edensong's roots reach back 20 years to Echoes of Eden, a progressive metal band comprised of three of Edensong's core members.
For their 2016 followup, "Years in the Garden of Years," a concept album to be released on September 30th through Laser's Edge, Edensong further explores the intricately composed eclectic orchestral rock style of their debut, and infuse it with the energy and sheer power of their earlier music. Whereas "the Fruit Fallen" was the creative voice of singer/guitarist James Byron Schoen, "Years in the Garden of Years" was composed more collaboratively by the full band, and the diverse musical contributions and influences can be heard across the record, from metal to symphonic, atonal to melodic, acoustic to electronic, meticulously structured to fully improvised.
At over 70 minutes of new music, "Years in the Garden of Years" is even more ambitious than it's predecessor, and will be sure to appeal to fans of both metal and classic progressive rock. The concept album features an extended song cycle on themes of time, each song a different scale and perspective. Given its subject, it therefore seems fitting that this project took the band over five years in the studio to complete. The melodies are more memorable, the riffs more powerful, the flute playing more inventive and propulsive. The songs prominently feature immersive new textures, from lush keyboard and orchestralarrangements to esoteric percussion from around the world, such as hang drum and Balinese gamelan. "Years in the Garden of Years" is mastered with audiophile precision by Grammy winning engineer Bob Katz, and the deluxe CD release features stunning original cover art and booklet illustrations from beloved surrealist painter Dan May.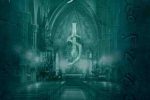 INFINITE SPECTRUM
New York City-based progressive metal band Infinite Spectrum has garnered rave notices and struck a chord with prog rock fans the world over. Closing a three-year gap since their acclaimed 2013 debut album, Misguided, INFINITE SPECTRUM's Sensory Records debut, Haunter Of The Dark is a full-length concept recording based on the short story by master of horror, H. P. Lovecraft, with the band bringing the famed short story to life through ambitious compositions featuring an abundance of dynamic, virtuosic playing, and powerful, melodic vocals. Re-teaming with Grammy award-winning engineer Chris Theis to capture their signature sound, with Haunter Of The Dark, INFINITE SPECTRUM has created a remarkable sonic journey for fans of prog both old and new. Combining theatrical elements with the progressive metal genre, the band has crafted their own brand of musical storytelling, which includes elements of radio-style drama for a uniquely cinematic listening experience. The music of INFINITE SPECTRUM is eclectic, innovative, and experimental in nature, with influences such as Dream Theater, Symphony X, Steve Vai, and Neal Morse, as well as classic prog bands like Yes and Rush. Their current line-up features Will Severin (vocals), Alex Raykin (guitar), Alex Repetti (bass), Greg Schwab (drums), and Katie Pachnos (keys).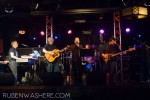 SONUS UMBRA
The past is but prologue. Back in the early 90's, three science students from the national university in Mexico City, Andres Aullet, Ricardo Gómez and Luis Nasser got together to form a band called RADIO SILENCE. From 1991 to 1994, the band played on, gaining a large cult following and a reputation for intense, unpredictable live performances. Inevitably, the band broke up, but the music and the meme lingered on.
In 1995, Nasser and Gómez moved to the East Coast of the USA under the pretense of pursuing scientific doctoral degrees, but all they really wanted was to find other players and continue what RADIO SILENCE had started. Two fruitless years later the search was abandoned and the two drifted apart; Nasser sulked in his apartment and alternated between writing music and working on his dissertation, while Gomez jammed and played with a number of different bands, ranging from punk rock to Spanish baroque troupes (which included the stretchy pants and full peacock garb).
In 1997, Nasser auditioned for a Baltimore-based band KURGAN'S BANE, led by guitarist Pete Laramee and his brother, drummer Jeff Laramee; a crisp, crunchy hard rock band of exceptional musicianship that had parted ways with their bassist and were on the eve of recording their debut album "Search from Sea to Sea". These sessions resulted in a a good friendship between Nasser and John Grant of Secret Sound studios in Baltimore, and the later discovery of a vast network of websites promoting underground prog rock made him curious to find out what the internet crowd might think of the material performed by RADIO SILENCE, back in the smoggy, boozy daze of Mexico City.
Nasser and Grant set upon the task of embellishing a demo of original material recorded on 8-track tascam tape machine for release. During the course of this project, Nasser invited Gómez and Aullet back to the fold, and the end result was a disc called "Laughter In The Dark" which, to everyone's astonishment, earned rave reviews, sold out in months, and inked the band a record deal with the now defunct indie label "Moonchild Records".
Nasser's musical chemistry with Jeff Laramee made his addition to the band as a full member in 1998 inevitable, and certain unfortunate legalities forced the band to re-name itself as SONUS UMBRA, which in pig latin roughly means "Shadows Made Of Sound". Since then, they have released three more critically acclaimed albums: "Snapshots From Limbo" in 2000, "Spiritual Vertigo" in 2003 and "Digging For Zeros" in 2005.
SONUS UMBRA went on indefinite hiatus due to the stress of continued existence in spite of vast geographical limitations: Gómez returned to Mexico City in 2000 where he is professor of mathematics at the National University. Nasser is a professor of physics at Columbia, Chicago and remains committed to recording and performing with his main band MIGHT COULD. Aullet is coding furiously in Sandy Point Idaho and Laramee remained steadfast in Baltimore, drumming with Pete Laramee and running a warehouse with his unusual gifts as both stunt fork-lift driver and a master of depraved English.
Working intermittently with his close MIGHT COULD bandmate Andy Tillotson, he and Nasser wrote music that eventually became "Winter Soulstice". The process began in late 2008 and concluded in April, 2013. A new incarnation of the band was formed with some of the most accomplished veteran musicians of the Chicago rock music scene, and is ready to release the first new album in 8 years and begin promoting the material live.
VIP Tickets
1-Day VIP: $100 Includes admission for One Day plus Meet & Greets, BBQ buffet, Poster
VIP Tickets
3-Day VIP: $210 Includes admission for 3 Days plus Meet & Greets, BBQ buffet, Poster
VIP Tickets
3-Day Seated VIP: $310 Includes admission for 3 Days plus Meet & Greets, BBQ buffet, Poster. Plus reserved Seating in Rock Club. Seating in Music Joint not reserved.