From our Friends at Fake Shore Drive….
On June 11th greatness returns with a headlining performance from the hottest of the Hot Boys, Juvenile. How could you not be excited for that, ha? You know you always wanted to see Juvy, ha.
Throughout the evening, you'll be treated to the exquisite sounds of the red hot DJ duo, Supreme Cuts, who'll be serve as your DJ hosts all night. Joining them will be their close associate Kit, who'll usher us into his own Lownt world during his first performance with the FSD + RB fam.
New Deal Crew repper Chris Crack is also on the bill, and he'll be bringing you that Crackavelli music you know and love, as well as playing joints from his critically acclaimed new project with Tree, TreeSwag. Rounding out the lineup are Lil Trav and Lil Ceno otherwise known as the dynamic duo, Sicko Mobb. The bop scene shall be represented in a major way, so be ready to come out and party. This is more than just a concert, this edition is going to be a full-fledged fiesta. Don't believe us? Just watch.
Dave Jeff will be hosting per usual, and tickets are now available for the low, low price of $3 with an RSVP at the RBSS website. Doors open at 8pm and you  must be 17 or older to attend. Tickets will be $3 at the door until 9:30pm. After 9:30p the ticket prices will jump to $10, so be sure to get there early.
We highly suggest you RSVP now because our last show sold out by 9:30p, and trust this is one you won't want to miss. Don't procrastinate, just RSVP and make that purchase.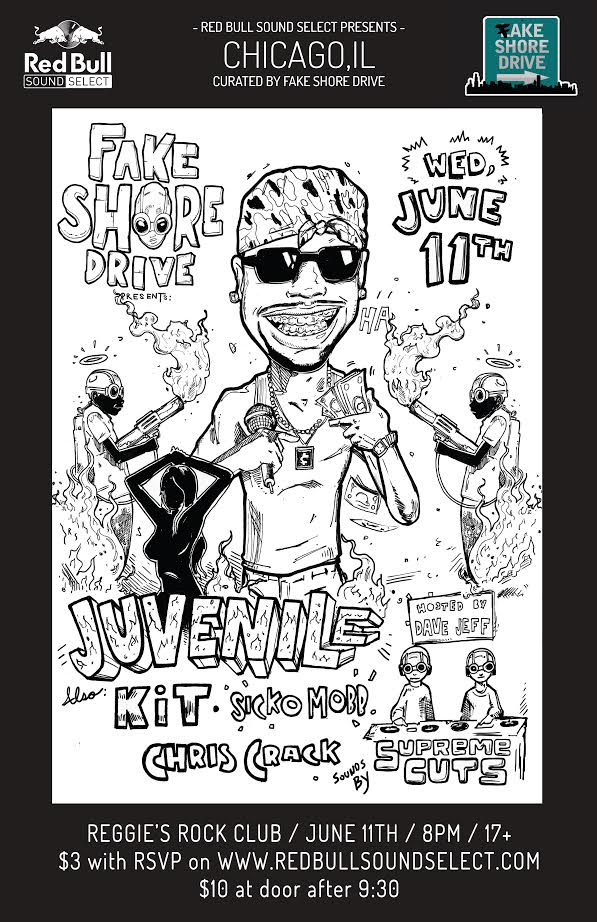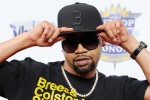 JUVENILE
New Orleans-based gangsta rapper Juvenile was born Terius Gray. After beginning his performing career while in his teens, he released a 1995 album on Warlock titled Being Myself. He eventually crossed paths with Cash Money label owners Ronald "Suga Slim" and Brian "Baby" Williams, who issued 1996′s Solja Rags; the album became a major underground hit, and set the stage for the release of 1998′s 400 Degreez. In 1999, with Juvenile's popularity growing, Solja Rags was reissued nationally, and Warlock jumped on the bandwagon with a remixed version of Being Myself. The year ended with the release of a new studio effort, Tha G-Code, followed by Project English two years later in 2001. In 2002 he left Cash Money and formed his own collective, the UTP Playas (Uptown Project Playas), with whom he recorded a posse album, The Compilation. The album went nowhere and a year later he was back on Cash Money and releasing Juve the Great, which featured the chart-topping hit "Slow Motion." The 2005 "Noila Clap" single from the UTP Playas was another big track, and Juvenile was ready once again to shop for a new label. As he was signing a new contract with Asylum, his Slidell, Louisiana home was destroyed by Hurricane Katrina. The hurricane and its grim aftermath were hot topics on his chart-topping 2006 album Reality Check. His next two albums — Cocky & Confident (2009) and Beast Mode (2010) — featured much lighter material. In 2011 he released Rejuvenation, an album primarily produced by Mannie Fresh.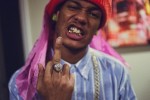 CHRIS CRACK
Slick, catchy rap verses punctuated by glittery pop hooks are the trademark of New Deal Crew. What started as a side project, has now become a solid trio of artists and producers, eager to make New Deal Crew a household name. Paul Gulyas or "Cutta", who is responsible for most of the bands beats, offers smooth lyrical support to frontman Chris Crack's cut throat raps, with harmonious hooks and strong guitar. While Carvel Snow, adds extra emphasis on what "space life livin'" is really all about. With a playfully raunchy sense of humor (lyrics like "she don't love me, she only love me for my sex game") and sampling some untouched classics like "Time Of The Season" by the Zombies, this crew is taking over playlists throughout the CHI and beyond.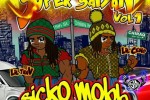 SICKO MOBB
In a small amount of time, Sicko Mobb, composed of Lil Trav and Lil Ceno, have found themselves at the forefront of Chicago's bop movement. Birthed from the fledging drill scene, bop cuts straight  to the pop core in drill and leaves nothing behind. Most bop songs are composed of only a few essential elements – some footwork like snare/bass work, a one finger melody, rapping that hews closer to singing than traditional rap – and almost nothing else.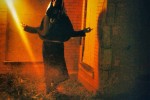 KIT
Born in Cincinnati, Oh resides in Chicago, IL 24 yr old rapper/singer KIT created his own world when it comes to music. Debut project NewWavey was a new sound, he plans to make new genres of music and take it another level. He has another project dropping June 2014 called 'Lownt God Rising'. Kit likes to be hands on with all his music and visuals. He directs a lot of his music videos as well. To describe KIT in one word it would be 'creative'