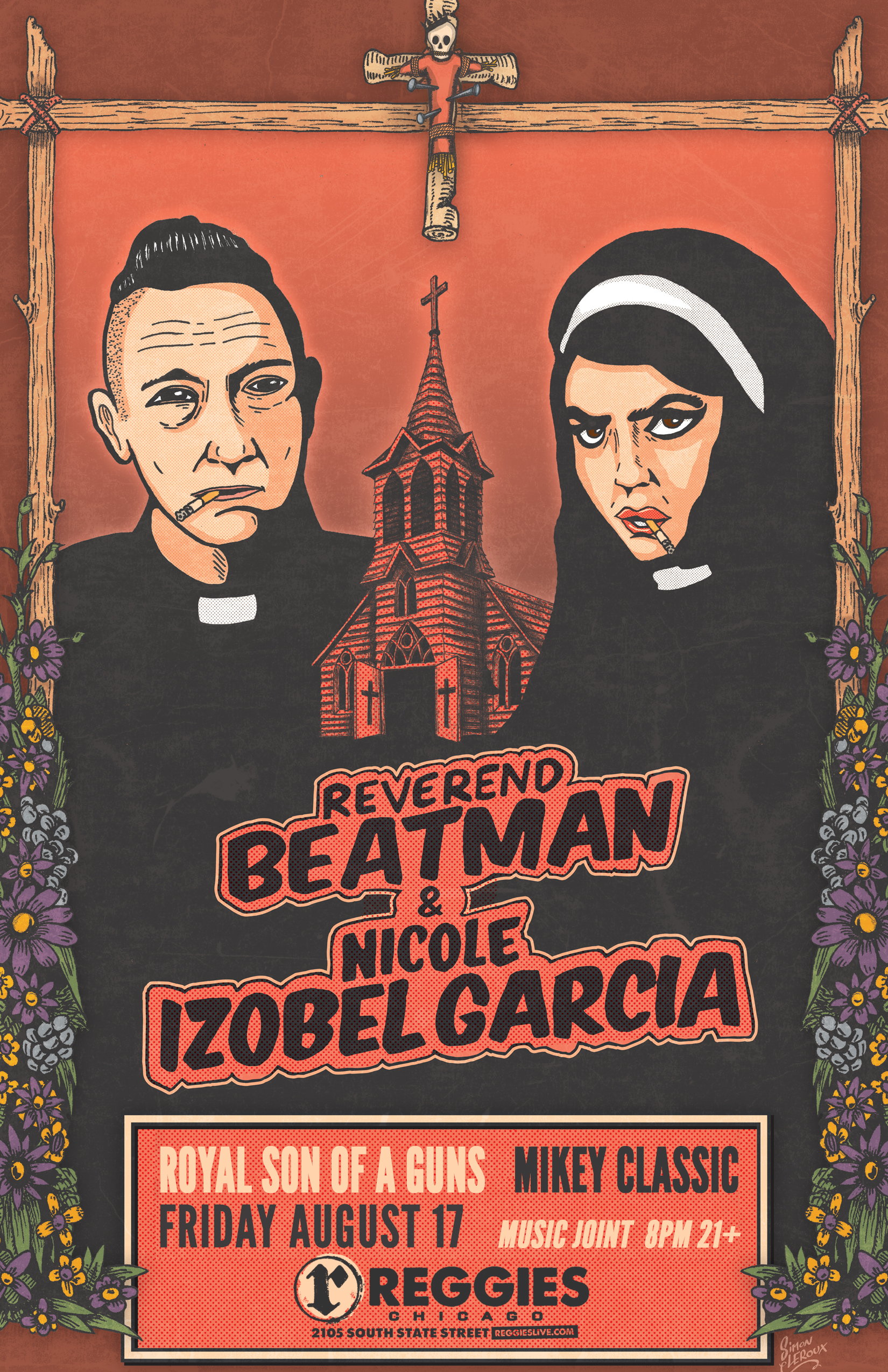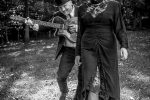 REVEREND BEAT-MAN and NICOLE IZOBEL GARCIA
REVEREND BEAT-MAN Born in BERN SWITZERLAND 1967 founder of VOODOO RHYTHM RECORDS, and on Endless Worldtour eather as One Man band (Lightning Beat-Man Reverend Beat-Man) or with his Companions the Monsters, die Zorros or the Coronets Played Blues Trash and Dirty Wild Out Of Control NO Top 100 BULLSHIT !!!! Rock'n'roll Wierdo Garage Trash with such bands as : the Monks, die Einstürzenden Neubauten, Neil Young, the Sonics, the Mummies, Guitar Wolf, Legendary Stardust Cowboy, Ramstein, Prince and many many more in Countrys such as Europe, Japan, America N+S , Australia New Zealand in Clubs like Reithalle (Bern) CBGB's (NY) Shelter (TOKYO) Jazz Festifal ( MONTREUX) Speedfest ( Holland) Festival Beat (ITALY) etc Reverend Beat-Man is not only a Mussissian No he is a Apostel of the Bad Taste a True Preacher in Blues and Trash a Restless Soul that Seeks for a Better Much Brighter and Colourful Home and Neverending Fighter for the Good and on the Endless Mission to WAKE PEOPLE UP !!!!!
SISTER NICOLE IZOBEL GARCIA Raised in LOS ANGELES, CALIFORNIA. Daughter of a Mexican lawyer. Classically trained and later classically untrained multi-instrumentalist. Ran away to Bern, Switzerland and met REVEREND BEAT- MAN who took her in like a lost poodle. Since age 16 Garcia has performed all over LA with her screeching Farfisa in short-lived garage punk bands..and in more recent years throughout Europe and New Zealand with her own project Manos del Chango (2014-2017) alongside Voodoo Rhythm's Delaney Davidson. With a style coined Habanero Blues… she's known to mix Punk, Blues, and Mexican Ranchera music. A commanding performer, always from the heart.. makes for a unique and powerful yin & yang collaboration with the one and only Reverend Beat-Man.
ROYAL SON OF A GUNS
Taking the stage like Bela Lugosi on a mechanical bull, Royal Son of a Guns belt out rip snorting roadhouse acid folk blues with heavy doses of surrealism. These bar stool smashing miscreants take Americana on a psycho-cathartic hayride through the thorny nettles of the American roots music underbelly with primitive guitars, relentless rat-a-tat washboard and a bedrock of bass guitar that will rattle your teeth. Dig.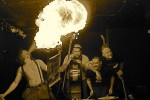 MIKEY CLASSIC
(of The Goddam Gallows)
The Goddamn Gallows formed in 2004 by founding members and Lansing/Detroit natives Mikey Classic on guitar and vocals, Fishgutzzz on upright bass, and Amanda Kill on drums -replaced by current drummer Uriah Baker (aka; "Baby Genius") in 2006. The trio started out migrating around the West for a time, holing up in Hollywood squats and squalid apartments, before releasing several albums: The Gallows EP (2004), Life of Sin (2005), and Gutterbilly Blues (2007), and finally hitting the road nearly full-time to establish their presence in the psychobilly-country scene while honing their self-described "twanged-out punk rock gutterbilly". In 2009 the addition of Avery, a fire-breathing, accordion and washboard player, as well as Jayke Orvis (formerly of the .357 String Band) on mandolin and banjo, prompted The Goddamn Gallows to explore many new directions with their songwriting and in their live performances. As evidenced on their most recent 2009 album, Ghost of The Rails, and as witnessed by their spectacular and tireless live shows, The Goddamn Gallows began to forge a path founded on their very own brand of contagious primeval abandon: an unpretentious and from-the-gut carnivalesque smorgasbord of parts old time revival, circus sideshow, and good old-fashioned rock and roll. The result falls dead center into a head on collision between something like a Western honky-tonk impromptu parking lot rodeo, and Suburbia (the 1983 Penelope Spheeris cult classic film, not the location).