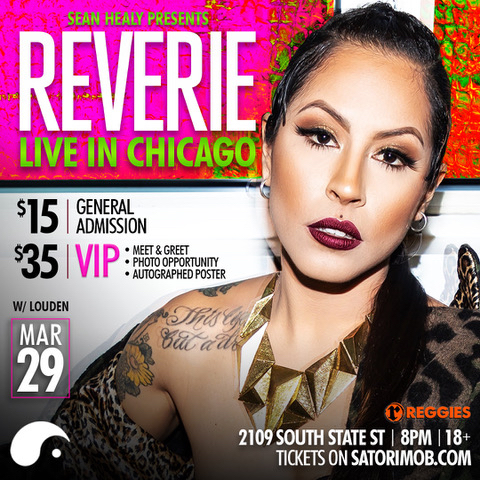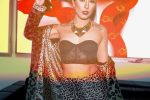 REVERIE
Reverie was raised by a single mother in Northeast Los Angeles, Highland Park. Her household was full of dysfunction & she ran away for the first time in the 3rd grade. Her poetry was always her safe haven. She frequented the school counselor, detention & was suspended often. Despite her behavioral issues, she maintained good grades & even had her poetry & art published. In the 7th grade, Reverie discovered "underground hip hop" & her poems transitioned into raps.
In high school, Reverie obsessed over graffiti, which lead to her first arrest & fights, which eventually got her expelled from school. She began kicking it with a gang & heavily abusing drugs to mask her depression. Louden, her brother & now producer, was selling crack to feed his heroine addiction, got stabbed & shortly after was sentenced to 1 year in a juvenile detention center.
In hopes of a second chance at life, Louden & the family moved to Washington, where they began to record music. In 2009, they released Reverie's first mixtape ever, 'Castle In The Air,' & within 24 hours, it got 3K+ plays. It was then that they realized their music could become something much bigger.
9 years & 10 chronicled projects later, Reverie regularly tours all over Europe & USA & has dedicated fans around the globe. She & Louden still record music together regularly & have cultivated an organic, cult-like following, which they call 'Satori Mob,' which is also the name of Reverie's urban wear clothing brand. Hip hop saved their lives.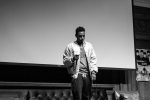 PREZ HARRIS
Prez Harris, a 21 year old from Maywood, IL, loves to create. He began his musical journey at the age of 8, when he started learning how to play the drums. Soon after he began writing poetry and rapping with friends, but it wasn't until his freshman year of college that he accepted his role as a solo artist.
In 2013, Harris went off to college at Northwestern University to study Computer Engineering and minor in Music Technology. His freshmen year, he created a student group called DOJO, with friends Steven Layne, Michael Martinez, and Bomani McClendon. DOJO, a music community with a deep love for Hip Hop, reintroduced creating music to Harris and soon after the group's creation, he was inspired to begin rapping again.
After a few guest verses, Harris released his first single, Economics, to many positive reviews and a few blog posts. A few weeks later, he released his second single of the tape, Power. A month later in January 2015, he released his debut mixtape, State of The Union. The ten-track project featured artists and producers such as Thaddeus Tukes, AleXander, Aria Charles, Adhana Reid, LexOfNP, Detrakz, Paul Cabbin, etc. Harris began doing shows non-stop after the release, throughout Illinois and Wisconsin opening up for major acts like, B.o.B. and Jay Electronica.
Harris is now set to release his next project, an EP entitled A Different World, this year. Along with the EP, he will be performing at colleges in the Midwest throughout the Fall.
VIP Tickets
$35 Includes admission and Meet & Greet with Reverie