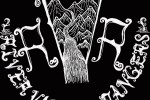 THE RIVER VALLEY RANGERS
The River Valley Rangers (RVR) are a group of strapping young lads hailing from the Chicagoland region. We enjoy cornbread, long walks in the woods, craft brews, and and of course, bluegrass!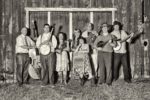 3RD SUNDAY STRING BAND
The 3rd Sunday String Band plays Old Time music — Appalachian and Midwestern fiddle tunes and songs, as well as a selection of early Country, Folk, and Bluegrass songs.
The band had its beginnings in the summer of 2002 as a monthly jam organized organized by students from the Old Town School of Folk music. Initially, the jam was held every 3rd Sunday of the month in Grant Park in Chicago.
As time went on, we began meeting weekly to build up a repertoire. Being a very inclusive lot, our numbers soon swelled, and since then the group has included from ten to fifteen members at any given moment, playing various combinations of fiddles, mandolins, banjos, guitars, upright bass, and flutes & whistles.