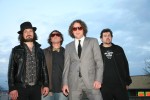 THE BEGGARS
Meet the Good Boys of Rock! They're knocking loudly on your door but they look so cordial. You'll wanna let them in even though you know they'll bring the house down. The Beggars can do rowdy, they can do outrageous and they do all the reckless valiant theatrics of everything you thought you loved most about Rock n' Roll – but the Beggars edge is in their endearment – the swagger of the greats without the sleaze of the stereotype – a pure energy burst from a wholesome (yes, wholesome) love for the legends (and the legacies) of rock.
They cruise with a heavy chugging 70's fuzz style that loopde-loops up like a rocket of spacier psychedelia, only to parachute down into the eye of the party's storm, cool as cucumbers with a soulful swagger of jazzy bass and danceable beats, spurred ever forth by crowd-crazy incitements from a quintessential frontman. The Beggars, good boys that they are, understand that rock is equal parts demolition derby as it is vaudeville theatre, let's have a good time.
They formed in 2003, just north of Detroit, MI, founded by drummer Joe Senac and guitarist Jonny Wilkins, based on a commitment to rock-solid showmanship. Singer (and ProWrestling School drop-out) Steven Tuthill joined in 05, inspired by Wilkins' and Senac's spirited show, inspired by seminal soul/blues-influenced rock n roll.
Wilkins and Tuthill kept the band going as various players of comparably blistering talents and styles came, partied, rocked and rolled on their way, off to join bands like The Electric Six, The Sights. Drummer Jim Faulkner continues to hold the beat down while Pookie Grech provides the soulful, psyche-blues bass grooves under Chris Krez' flavorful guitar firestorms. Wilkins' wields his wailing ax masterfully under the highflying antics of Tuthill, belting the Beggars' anthems with breathless enthusiasm.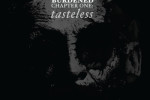 BURDENED