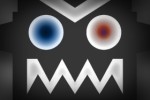 DFM (DEUCE FUNK MONSTERS)
Live house music by a funky duo. It will spin your mind.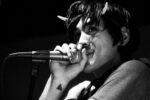 MAGICKS
Chillwave is alive and well in Chicago. Magicks combines mellow indie-pop with atmospheric noise to create what Magicks (either seriously or not) refers to as "beach daze." And beach daze seems to perfectly describe that moment where you've been baking under the sun for far too long and then sets that feeling to music.  Recently taking the lead on vocals, Monica Rose is a thoughtfully stylish Chicago, Illinois-based indie jazzy/pop singer-songwriter, rollerblader, subconscious mind student, future fashion icon, and skilled painter. She intrinsically fuses that healing melody that helps us deal with our day, as this is a caring musician who selflessly makes music to help others through her art.