JENNIFER HALL
Jennifer Hall is a Chicago-based singer/songwriter. Jennifer has always had a goal of making great music despite genre/ trend. Influences include Patsy Cline, Rufus Wainwright, Jeff Buckley, Wilco. Her debut LP 'In This' is available now.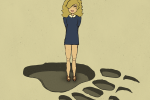 MIA LeBLON
Chicago-based singer-songwriter, Mia LeBlon, tells her story through music with a sound that blends elements of Motown, Soul and Pop. With influences ranging from Aretha Franklin, Jackson 5, and Stevie Wonder, LeBlon has been dubbed having "the fiercest diva-tude in her vocal attitude."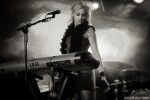 ERIN GIPSON
Erin Gipson is an international model and singer songwriter. She has been in the entertainment industry for over ten years. As a model she has been represented by Arlene Wilson Agency, Ford Models, and currently by Agency Galatea, Macs/Amax Agency, and Grossman & Jack talent, and Urban Management in Milan Italy. Erin has graced the covers of Chicago Style Weddings, Time Out Chicago, & Newcity and has appeared in Women's Wear Daily and In Style magazines. She has modeled in New York's Fashion week and on the Oprah show. Erin was also a reality show personality on Ashton Kutcher's Beauty and the Geek. Recently she was the lead role in Love and Theft's Grammy nominated music video for Angel Eyes, a Billboard #1 song. She was also the featured model in the Maria Pinto's exhibit Fashion and The Field, on display at The Chicago Field Museum Spring 2012 through Fall 2013.
Erin graduated from Elmhurst College with a Bachelor's of Music with a concentration in Music Business and Vocal Performance. She studied both Classical and Jazz voice, as well as piano and guitar. Upon graduating Erin worked as a session singer for world renown producers and recording artists. She has played at many of Chicago's top venues including House of Blues, Hard Rock Cafe, Metro, Cubby Bear, Angels and Kings, and Le Scimmie in Milan, Italy. Erin's love for music has also crossed over into teaching. Over the past eight years she has coached hundreds of students of all ages and abilities in Pop, Rock, Jazz and Musical Theater vocal sty lings. She coaches singers in recording studio sessions, vocal ensemble groups, and privately.
In the Spring of 2011, Erin founded Cheeky Girl Music Publishing and released her debut Ep, Beside Me. The Ep is a compilation of original songs written by Erin and recorded with Chicago producers, Cassette Company. Beside Me is lyrically driven and full of angst. Each song is a story filled with the happiness and heartache that accompanies being in love. falling into lust, and living in the moment. The lyrics are honest and twisted at times, and the music is bright and moody; an escape into a daydream.
Erin is currently recording a Jazz album anticipating a spring 2014 release.