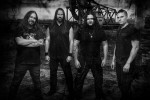 KATAKLYSM
Canadian Death Metal legends Kataklysm officially formed in the fall of 1991, they released a now classic demo called Death Gate Cycle Of Reincarnation in 1992 that got world attention and a record deal with Germany's Nuclear Blast records, the band signed in 1993 and immediately released the demo on CD format and added the bonus track The Orb Of Uncreation which resulted in the creation of the critically acclaimed MCD The Mystical Gate Of Reincarnation. Kataklysm gained world praise and recognition. A new style of influence was born : the Northern Hyperblast. Kataklysm are back to prove that aging brings experience that make great leaders, Kataklysm are at the top of they're form and have evolved into a powerhouse that will crush all and leave nothing but Shadows & Dust for the mortals to beg!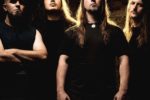 ABYSMAL DAWN
Hailing from Los Angeles CA, ABYSMAL DAWN plays an aggressive mix of modern death metal. The band seamlessly blends the hooks and technicality of early 90's American death metal, with atmosphere, melody and the brutality of their contemporaries.
ABYSMAL DAWN was formed by Charles Elliott (guitars/vocals), Jamie Boulanger (guitars), and Terry Barajas (drums) who circulated a three song demo in winter 2004. The demo garnered some attention for the band within the underground metal press circuit as well as helped them score gigs alongside Exodus, 3 Inches of Blood, Hate Eternal, Into Eternity, Aborted, and more.
In November '05, the band began work on what would become their first proper full-length From Ashes with engineer John Haddad (Intronaut, Eyes of Fire, Phobia). The resulting nine songs paid special attention to not only brutality, but song craft as well and earned the band a remarkable international press response for a debut album. On the strength of From Ashes, they earned their first U.S. tour, a five-week juggernaut alongside Six Feet Under and Decapitated and played as support throughout their home state with the likes of Suffocation, Emperor, Immortal, Goatwhore, Decrepit Birth, and more.
In 2007, ABYSMAL DAWN played a handful of festivals (LA Murderfest, Gathering of the Sick, Burning Star Metal Fest, and more) but most of the band's time we devoted to writing and rehearsing new material for their follow-up to From Ashes. By November, ABYSMAL DAWN had entered Haddad's new studio to begin the next full-length.
ABYSMAL DAWN spent the next three-months in and out of the studio crafting Programmed To Consume. One by one, track by track, the pieces of this record came together, including brand new artwork once again from Par Olofsson.
In February 2008, ABYSMAL DAWN signed a deal with Relapse Records, making Programmed To Consume the band's label debut. ABYSMAL DAWN will unleash this virulent strain of modern death metal on May 13th (May 19th internationally). The band's metallic assault thunders with all the hallmarks of death metal's finest traits, and prove that ABYSMAL DAWN is an explosive new force in American death metal.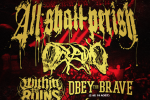 ALL SHALL PERISH
ALL SHALL PERISH are like the Oakland Raiders, the football team from where the band resides; full of bad asses and if you're a hater expect to get a ton of shit from their diehard fans, if not the rims of your car stolen. With people like Kirk Hammett (METALLICA) and Rob Flynn (MACHINE HEAD) sighting the band as favorites, it's only a matter a time before the franchise known as ALL SHALL PERISH starts to fill sports arenas themselves. Couple that with their rapidly growing popularity and their huge musical growth over a relatively short amount of time, and the comparison isn't such a stretch of the imagination. Now with This Is Where It Ends, the band have once again created a defining moment in their careers and cemented themselves as leaders of the new wave of extreme metal. If you ever doubted them, it's best you back away now slowly while facing the angry mob.
Formed with the intent of not being labeled with the restricting monikers of "death metal", "hardcore" or "metalcore," ALL SHALL PERISH blasted onto the bay area scene in 2002 playing every kind of show imaginable. After recording a self-titled 3 song demo, the Japanese label Amputated Vein Records released their first full-length album Hate.Malice.Revenge. (2003). After a ton of underground D.I.Y. touring, the band signed a world wide deal with Nuclear Blast records in December of 2004. Nuclear Blast rereleased Hate.Malice.Revenge. in early '05 and ALL SHALL PERISH spent the rest of 2005 touring and writing their second record. Successful tours with the likes of SIX FEET UNDER, AS I LAY DYING, BLEEDING THROUGH, BRUJERIA, DYING FETUS and DIECAST all helped expose the band to a new and diverse audience.
Ever since then, ALL SHALL PERISH have been re-defining the death and grind genres with vibrant ideas and unrelenting delivery. Giving us brutal music that possesses a natural need to experiment and push the boundaries of the extreme underground. While Hate.Malice.Revenge. quickly gave the band a name throughout the underground, it was their second offering, The Price Of Existence, that turned the death metal and underground masses on their collective ear. The release earned them the reputation of being one of the best young extreme acts from the United States in this new millennium. Tours with such genre leaders as AGNOSTIC FRONT, THROWDOWN, TERROR, HATE ETERNAL, RED CHORD, DESPISED ICON, SUICIDE SILENCE, ARSIS and THE FACELESS would follow. Soon the band set their sites on writing a new record and just one question was on everyone's mind; could they possibly top The Price of Existence?
Jump to 2008 and the answer was obviously a resounding, YES THEY CAN! Awaken The Dreamers saw the band adding new elements to their sound and expanding their reach even more with tours with DANZIG, WINDS OF PLAGUE, EMMURE, JOB FOR A COWBOY, KATAKLYSM, BORN OF OSIRIS and as a part of the Summer Slaughter Tour package. Awaken The Dreamers was also the band's first release to make The Billboard 200 charts and entered at position No. 126 upon release. It was during the promotional cycle for this record that lead guitarist Chris Storey left the band along with founding member, drummer Matt Kuykendall. Some people wondered how the band would bounce back from the loss of such key members. Subsequent tours with their replacements though quickly put any doubts to rest. Newly invigorated and with everything to prove, the band began working on new material for their next release.
While Awaken The Dreamers saw the band focusing on a more experimental and melodic side, This Is Where It Ends conveys more of the raw energy, groove and technicality that put them on the map in first place. Add even stronger hooks and melodies than before and you have ALL SHALL PERISH's best work to date. New guitarist Francesco Artusato scorches the fretboard with some fresh jazz/fusion tinged lines, that are both melodic and defy the laws of physics at the same time. New drummer Adam Pierce also leaves jaws dropping and eyes a poppin' with his mind boggling fills and some warp speed tempos. As always, vocalist Eddie Hermida astounds people with his range, impassioned delivery and never ending diversity. But most importantly, the core riff writting team of bassist Mike Tiner and guitarist Ben Orum craft some of the most powerful and exciting riffs in modern metal today. Tracks like "Divine Illusion", "Procession of Ashes", and "Royalty Into Exile" are sure to be fan favorites for years to come and staples in the bands live set.
This Is Where It Ends was produced and mixed once again by the always in demand Zach Ohren (DECREPIT BIRTH, ODIOUS MORTEM, LIGHT THIS CITY), capturing the unbridled energy of their live shows more effectively than ever. Add in the striking artwork of artist Brent Elliott White (DEATH ANGEL, JOB FOR A COWBOY, WHITE CHAPEL) and This Is Where It Ends is a truly an experience for all the senses. Without a doubt, the future of metal has arrived and if you aren't paying attention you might get left by the wayside with your car on bricks.