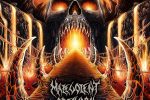 MALEVOLENT CREATION
MALEVOLENT CREATION started their career in 1987 in Buffalo, NY, where they recorded and distributed their first demo. Moving to a more fertile music scene in Florida they produced their second demo with a pressing of 1,000 copies. Finally, a third demo the following year recorded by Scott Burns at Morris Sound which landed MALEVOLENT CREATION a record deal with Roadrunner and the first full-length album titled The Ten Commandments, considered by many to be one of the strongest Death Metal debut albums.
The recording process for the following albums, such as Retribution, and Stillborn, were riddled with line-up changes, the beginning of a common occurrence that has since become a MALEVOLENT CREATION trademark. As mastermind Phil Fasciana sums it up, "If you're too slow, you've got to go". Never allowing the revolving musicians to affect the power and skill of the band in a negative way, the rotation only added mystery and fan interest in the next step of the band's career. Continuing to fight their martial battles stronger and stronger with each release, MALEVOLENT CREATION labeled 'The Mike Tyson of Death Metal' never let anyone down with new additions or replacements.
The bestial terror from Florida continued to release more albums spewing forth Eternal, Joe Black, In Cold Blood, The Fine Art Of Murder, Envenomed, The Will To Kill, Warkult and Doomsday X, followed by releasing one of their best albums to date Invidious Dominion
BEYOND TERROR BEYOND GRACE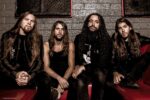 HAVOK
HAVOK the thrash metal powerhouse reigning from Colorado formed in 2004. After two self-released albums, the band caught the attention of England's Candlelight Records. Burn was released in early spring of 2009. Incorporating blisteringly fast guitar riffs, machine-like drumming, groovy bass lines, searing leads, and hard-hitting vocals, HAVOK is able to maintain that *punch-you-in-the-throat* style of music. Fast forward to 2011 and the Denver-based thrashers return with their second album. The band turns the heat up with new thrash anthems. Time Is Up immediately showcases the band's highly skilled musicianship.Blistering guitar work once again highlights the album. Song standouts include album opener "Prepare for Attack," "Fatal Intervention," "Covering Fire," and"Scumbag in Disguise."
Although there are many other thrash bands out there, there is one thing that sets HAVOK apart from the others. This band puts their own stamp on the genre by employing a more technical side of music, while maintaining the feel. HAVOK's live show is where the band really catches peoples' attention, with their non-stop energy level and their ability to get the audience involved. They are a must-see for any fan of live music! HAVOK has received tons of positive feedback for their efforts to make thrash a mainstay in modern music: and they will continue to spread the intensity until they decide the job is done! Given their talent, determination, and constantly growing fan base, HAVOK is destined to become a mainstay in this scene!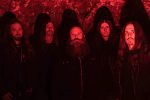 THE ABSENCE
Florida's THE ABSENCE came onto the scene in 2005 with their crushing, Erik Rutan-produced Metal Blade Records debut, "From Your Grave." The album and its two follow-ups, 2007's "Riders of the Plague" and 2010's "Enemy Unbound," showcased the perfect mixture of heart-wrenching melodies and skull-pounding aggression, truly making them one of the premiere bands of the melodic death metal scene. THE ABSENCE further ensconced their reputation via several tours supporting some of the biggest names in metal, including Cannibal Corpse, The Black Dahlia Murder, Amon Amarth, Goatwhore, Kataklysm, Destruction and Entombed.
And then they seemingly disappeared.
Despite some setbacks in personnel coupled with a desire by some band members to explore new terrain recording/performing with additional groups or working in related fields producing or handling live sound/tour managing for others, THE ABSENCE was merely put on hold until the time was right to return. Last year, the regrouped outfit of singer Jamie Stewart, drummer Jeramie Kling (Venom, Inc., Infernaeon, Necromancing The Stone) and bassist Mike Leon (Soulfly, Cavalera Conspiracy, ex-Havok, ex-Arsis), along with the addition of celebrated guitar duo Joey Concepcion (Sanctuary, Jasta, Armageddon) and Taylor Nordberg (Soilwork, Ribspreader), teased fans with the face-melting "Septic Testament." The reaction was phenomenal and motivated the band to continue writing and recording their epic return, and be absent from the scene no more.
THE ABSENCE's new album, "A Gift For The Obsessed," further proves why All Music Guide called the group "the greatest Swedish melodic death metal band ever to emerge from Florida." Mixed at Sweden's Panic Room (Watain, Scar Symmetry) and mastered at the country's Ghost Ward Studios (Katatonia, Opeth), and featuring a striking layout by HKB Design (Sepultura), the album deftly mixes melodic death and thrash with incendiary guitar playing, pyrotechnic drumming and a sense of renewed hunger. Over its 10 blistering tracks – including a cover of Suicidal Tendencies' "You Can't Bring Me Down" featuring guest vocals by Soilwork / The Night Flight Orchestra front man Bjorn "Speed" Strid – the group not only shows no signs of rust whatsoever, but also sounds more potent than ever.