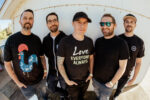 MUCH THE SAME
Reunited in 2015 after an eight-year hiatus, Chicago's Much The Same continues carrying the torch of aggressive, melodic skate punk. Originally formed in 1999, the band quickly gained popularity in the Chicago punk scene, and eventually broke into national and international awareness with their 'Quitters Never Win' album in 2003 (A-F Records) and 'Survive' in 2006 (Nitro Records). Though the band broke up in 2007, word of mouth continued to grow their fan base throughout the world.
Much The Same now celebrates its 20-year anniversary and guitarist Dan O'Gorman's recent victory over cancer by releasing their long-awaited third full-length album, Everything is Fine.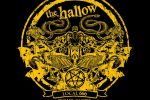 THE HALLOW
The Hallow formed in Chicago, IL. in 2005. They created a sound that blended punk rock, new wave, death rock and alternative and made it all their own. The Hallow has released several records since their conception and most recently released their new LP, Cielo, in late 2021.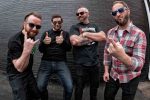 COUNTERPUNCH
Following the release of their self-titled debut in 2004 under their own imprint Punch-It Records Chicago's Counterpunch began their journey into both the US and international markets. Touring both domestically and abroad brought them opportunities to play along side Rise Against, Strung Out, and Pennywise amongst other stalwarts in the genre. 
 2011 saw the band release their second LP, titled 'An Idiot's Guide to Being an Asshole' with Go Kart Records. Multiple European tours and festival stops later, the band was ready to step into the studio with Matt Allison to record 2014's 'Bruises'. Released in 2014 by Cyber Tracks Records, this release saw the bands most extensive touring regimen to date. Hitting the road alongside the likes of Face to Face, Strung Out, NOFX, The Living End, Good Riddance and more brought them in front of their largest audiences to date. 
 In 2019, the band stepped into Black in Bluhm studios in Denver to record their 4th LP just before COVID shut down the world. In light of facing a new normal the band hit the pause button on releasing their latest full length effort, deciding instead to put out a 7″ record with a few of the B Sides from the Black in Bluhm sessions. Teaming up with Thousand Island Records and SBAM Records to bring the world a snapshot of the new era of Counterpunch. 
 Their newest LP 'Rewire' was released in June 2022 both from Thousand Islands Records and SBAM once again.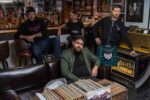 FLATFOOT 56
Playing a positive-natured brand of hardcore-tinged Celtic punk, Flatfoot 56 has been unleashing itself upon America and the rest of the world for over 20 years now. Forming in 2000, the Chicago natives achieved nationwide attention with their first two label-backed records, 2006's Knuckles Up and 2007's Jungle of the Midwest Sea. These releases built on a heavy dose of previously established regional notoriety, helping the band gain steam early on.
While each record received its fair share of acclaim, the quintet exploded onto a new level with 2010's Black Thorn. Landing the band on a total of 9 Billboard Charts, Flatfoot 56 proved it could consistently reach an expanding audience while treading in a genre not often associated with widespread success. This success was advanced even further with song placements in the hit TV series
"Sons of Anarchy" and the video game "Watchdogs".
After the success of "Blackthorn" Flatfoot hit the studio yet again in 2012 to record their Paper and plastic records backed "Toil" album. This album would further solidify the band as a consistent force to be reckoned with.
Flatfoot 56's latest full-length album, entitled "Odd Boat", was produced by Matt Allison at Atlas studios in Chicago. "We decided that since the last experience at Atlas Studios was so beneficial, we wanted to repeat it," Bawinkel said. "We have been friends with Matt for a few years now and we love the work that he and his studio engineers do."
"Odd Boat" was a self-released album. "We have been working with labels so long that we decided that we wanted to have more of a say in how our music gets distributed and promoted. We are excited about this next season," Bawinkel said. "As a band we have all grown a lot over the years and we wanted to stretch ourselves even further. Self release is a good way to do this."
In 2018, Flatfoot 56 released the E.P. "The Vancouver Sessions". In this E.P., they restyled and recorded original songs from multiple albums acoustically. Some fans prefer these acoustic versions over their original versions as they highlight and emphasize the great storytelling element of these ballads.
In 2022, Flatfoot 56 released their first Split E.P. They joined forces with the amazing band,The Rumjacks, and each released three new and original songs. They are available on vinyl, for digital download, and playing on Spotify and other streaming services.
Frontman Tobin Bawinkel (vocals/guitar) is now set to lead Flatfoot 56 back into the studio. Armed with his brother Kyle (bass), along with their original piper Josh Robieson (bagpipes/mandolin), and Dan Alfonsi (Drums), Flatfoot 56 is in the process of writing their 8th full-length studio album.