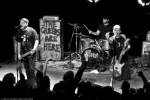 THE QUEERS
We've been playing music and touring all over the world for almost 30 years now. We released a few records for Lookout! Records in the early 90s and then had a terrible stint with Hopeless in the late 90s. I don't think they wanna see us and we definitely don't wanna see them. Then we released one more record with Lookout! but afterwards switched to our favorite record label we've ever had, Asian Man Records. All this while touring a bunch. We'll see you soon, we're The Queers.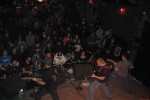 SHE LIKES TODD
She Likes Todd started out as a young group of naive kids playing music in a basement circa 1999. Years went by as SLT honed their skills and developed a style of music they could call their own. Drawing inspiration from groups such as NOFX, Slapstick, Lagwagon, and Propagandhi, SLT evolved from a pop punk trio into a fast-paced, melodic punk group that could not be ignored.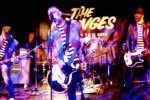 THE MANGES
The Manges. Old school punk rock. Weird irony. War, cinema, crime and rock references. Radical Ramones monkeys. No coherent opinions expressed. Negative minds. Low profile. High determination.