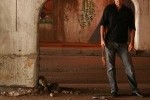 TIM SEISSER PROJECT
Tim Seisser is one of Chicago's premier bassists and band leaders. His group "TS5" is a contemporary jazz group that mixes feel good grooves with improvisation and high level musicianship. They have performed at the taste of Chicago, martyrs, the green mill, and many other great Chicago area venues. Joining Tim are his usual lineup of Jonathan marks on drums, Matt Nelson on keys, rich Moore on tenor sax and Luke Malewicz on trombone.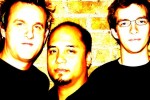 CRAWL
CRAWL was born out of a set break at a Chicago jazz venue, when the three musicians backing a great local jazz vocalist decided that they really enjoyed each other's unique approach, and wanted to advance that into a setting that actually highlighted each of their unique playing abilities to create an original, instrumental project. Of course, as any musician knows, talk like this is always present on gigs – its usually a great way to seal the deal on a networking opportunity in order to make sure the calls keep coming. Well, this one only took a year of talk before it was put into action.
Three powerhouse Chicago musicians adding yet another project to their roster seemed a daunting task, but as the planets aligned in some supportive fashion, a rehearsal, and then another took place. After only a few rehearsals a show was booked and CRAWL was presented to the public. The response was overwhelming, including high kudos from some of Chicago's most prominent fusion players, as well as bartenders and non-musicians. Even the soundman loved it! So now the band is real and ready to share their music with the rest of the world.
CRAWL is comprised of composer, and keyboardist extraordinaire Paul Mutzabaugh playing exclusively Wurlitzer in this band, bassist and composer Chris Clemente, and drummer/percussionist Rich Stitzel. Three totally different backgrounds, one ridiculous sounding instrumental trio. This band has super high energy, very deep grooves, and incredible polyrhythmic interaction in an improvisational approach to original, structured compositions.