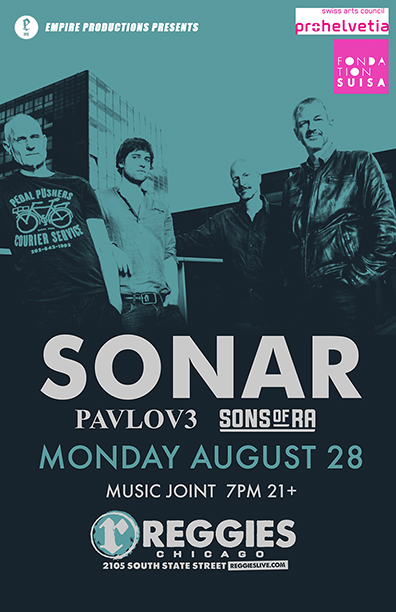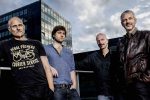 SONAR
SONAR stands for SONic ARchitecture: sounding architecture, sometimes delicate and interlaced, sometimes raw and powerful.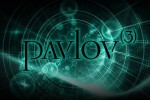 PAVLOV3
Pavlov(3) is Chicago musician Matt Tate's mechanism of expression. Comprised of an ever-revolving cast of players, Pavlov(3) can become anything at anytime.
Progressive. Aggressive. Forward looking. Forward thinking.
"Curvature Induced Symmetry, Breaking…" is the debut
Pavlov(3) has shared stages and bills with Bladerunner (Zorn, Laswell, Lombardo), Stick Men (Levin, Mastelotto, Reuter) TU (Gunn-Mastelotto), Secret Chiefs 3, Cleric, Kayo Dot, Yakuza…
Matt Tate / Compositions, U8 Touch Guitar, Chapman Stick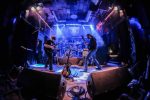 SONS OF RA
Sons of Ra formed in Chicago in 2000 as an experimental instrumental ensemble. The identity and lineup of the band morphed considerably during the early 2000s playing around the midwest,  experimenting with mixing electronic music with modal and hard-bop jazz influences. The current trio line-up embraces their roots in jazz fusion, heavier progressive music with a bend for experimentation in their newest compositions, drawing from Return to Forever,  Mahavishnu Orchestra, King Crimson, Frank Zappa, avant-garde composition inspired by Glenn Branca, and post metal/math acts such as Russian Circles, Cynic, and Blotted Science.
Sons of Ra is currently performing around Chicago and the midwest. Their latest EP release, "Anthropology" came out in December 2016.