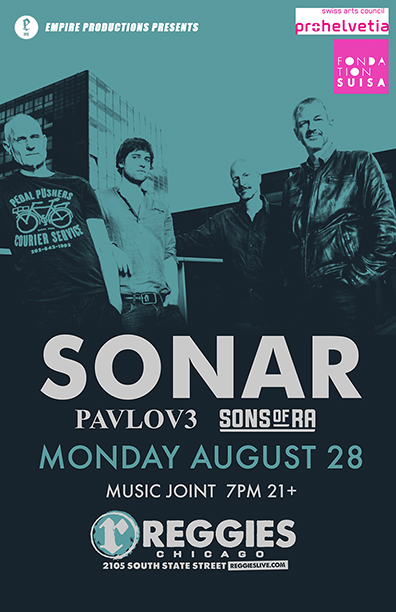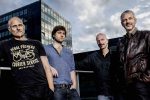 SONAR
SONAR stands for SONic ARchitecture: sounding architecture, sometimes delicate and interlaced, sometimes raw and powerful.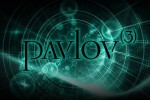 PAVLOV3
Pavlov(3) began as Touch Guitarist and Chapman Stick player Matt Tate's mechanism of musical expression. Aggressive Progressive. Since 2014, Pavlov(3) has existed as a duo, trio, quintet, and sextet, and now, at least for the time being, morphed back into a duo.
"Curvature-Induced Symmetry… Breaking" is the debut album. Long overdue, and after a good old-fashioned re-degeneration and protracted coma, an expansive and semi-bigly batch of aggressive and excessive new sonorous ebullience is being frantically created and furtively cultivated into an impending hemorrhage and glorious whatnot of audiation.
Pavlov(3) has shared stages and bills with the likes of John Zorn's Bladerunner (w/ Laswell + Lombardo) and Simulacrum (w/ Medeski, Grohowski, Hollenberg), John 5, Secret Chiefs 3, Cleric, Sonar, Kayo Dot, Renaissance, Progtoberfest 1+2…
Matt Tate: U8 Touch Guitar
Nick: Drums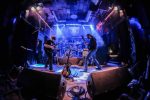 SONS OF RA
Sons of Ra formed in Chicago in 2000 as an experimental instrumental ensemble. The identity and lineup of the band morphed considerably during the early 2000s playing around the midwest,  experimenting with mixing electronic music with modal and hard-bop jazz influences. The current trio line-up embraces their roots in jazz fusion, heavier progressive music with a bend for experimentation in their newest compositions, drawing from Return to Forever,  Mahavishnu Orchestra, King Crimson, Frank Zappa, avant-garde composition inspired by Glenn Branca, and post metal/math acts such as Russian Circles, Cynic, and Blotted Science.
Sons of Ra is currently performing around Chicago and the midwest. Their latest EP release, "Anthropology" came out in December 2016.