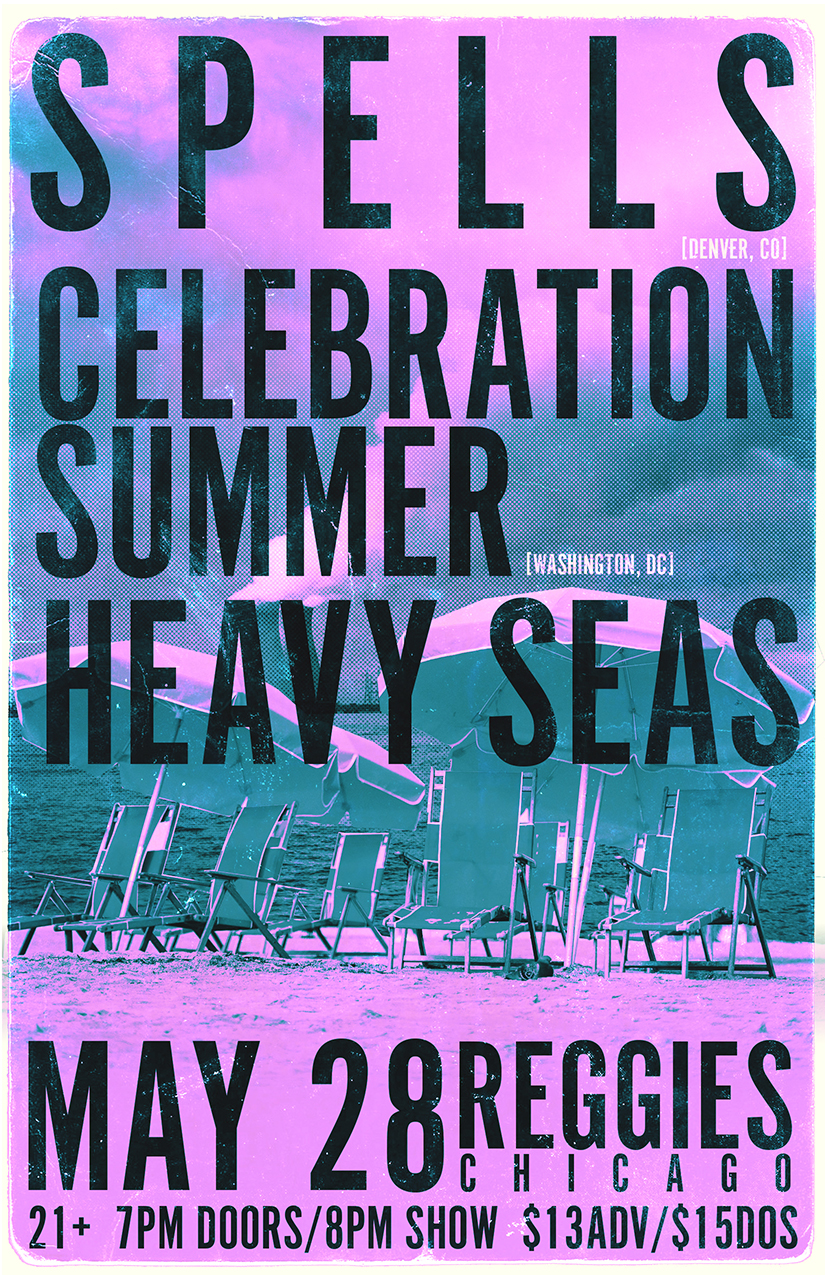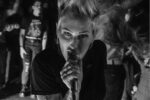 SPELLS
SPELLS is a five-piece rock juggernaut hailing from Denver, CO. Founded in 2013, they are vacation rock to be exact. They produce short blasts of intense melody and driving rhythms that are custom-made to entertain the band members themselves and serve as an excuse to go play shows in cities that have beaches or buddies nearby. If your city's best offers include said beach and a good breakfast joint, count them in. If the best your city can do is a punk house that smells like cat shit and a Subway restaurant inside a gas station, they will pass.
Over the past 9+ years, SPELLS has released two full-length records ('STAYING IN > GOING OUT' in 2016 + 'STIMULANTS & SEDATIVES' in 2020) and one full-length collection record featuring early 7″s, cassettes, compilation tracks and digital charity tracks ('LOOSE CHANGE, VOL. 1' in 2018). They also have several other 7″s, cassettes, etc; some of which are slated for the forthcoming 'LOOSE CHANGE, VOL. 2'.
Along with SNAPPY LITTLE NUMBERS QUALITY AUDIO RECORDINGS, SPELLS has worked with other great labels such as ANXIOUS & ANGRY, RAD GIRLFRIEND RECORDS, BRASSNECK RECORDS (UK), KEEP IT A SECRET RECORDS (Germany), and SHIELD RECORDINGS (Netherlands).​
During the band's near-decade existence, SPELLS has performed with such rad bands as HOT SNAKES, THE BOUNCING SOULS, FACE TO FACE, THE SPITS, MEAT WAVE and THE BOLLWEEVILS, while also touring with acts such as OFF WITH THEIR HEADS, IRON CHIC, TOYS THAT KILL, SETH ANDERSON and DRAKULAS. SPELLS has played the SOUTH BY SOUTHWEST music festival (Austin, TX), POUZZA FEST(Montreal, QC, Canada), and FEST 17, 19 & 20 (Gainesville, FL).
SPELLS continues to write, record and rock out new tunes on a regular basis, and can't wait for your favorite taco recommendations when they hit your municipality to blow the roof off of some crappy club or awesome hotel lobby. Oh, and don't forget… SPELLS Rules!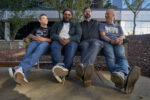 CELEBRATION SUMMER
Celebration Summer is Greg (bass), Glenn (drums), Dan (guitar) and Nate (vox/guitar)
Reminiscent of bands like Leatherface &Samiam, their pounding rhythm section is punctuated by intricate drumming, melodic bass, driving guitars, poignant lyricism, visceral vocals, & angular guitar structures. CS's anthemic, progressive songs captures the struggles of modern life in a post-Trump era America.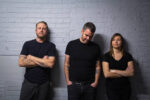 HEAVY SEAS
Heavy Seas are from Chicago IL, fronted by Jeff Dean (Airstream Futures / The Bomb), his first outing as the front man. "The music and the energy in all of Jeff Dean's bands has always been great, but there's something about the chemistry between the players in Heavy Seas that makes it extra-special,"

J Robbins