Rescheduled from January 6 to March 24. Previously purchased tickets will be honored at the door. Refunds upon request at point of purchase are available due to date change.
Anti-Bullying / Suicide Awareness Show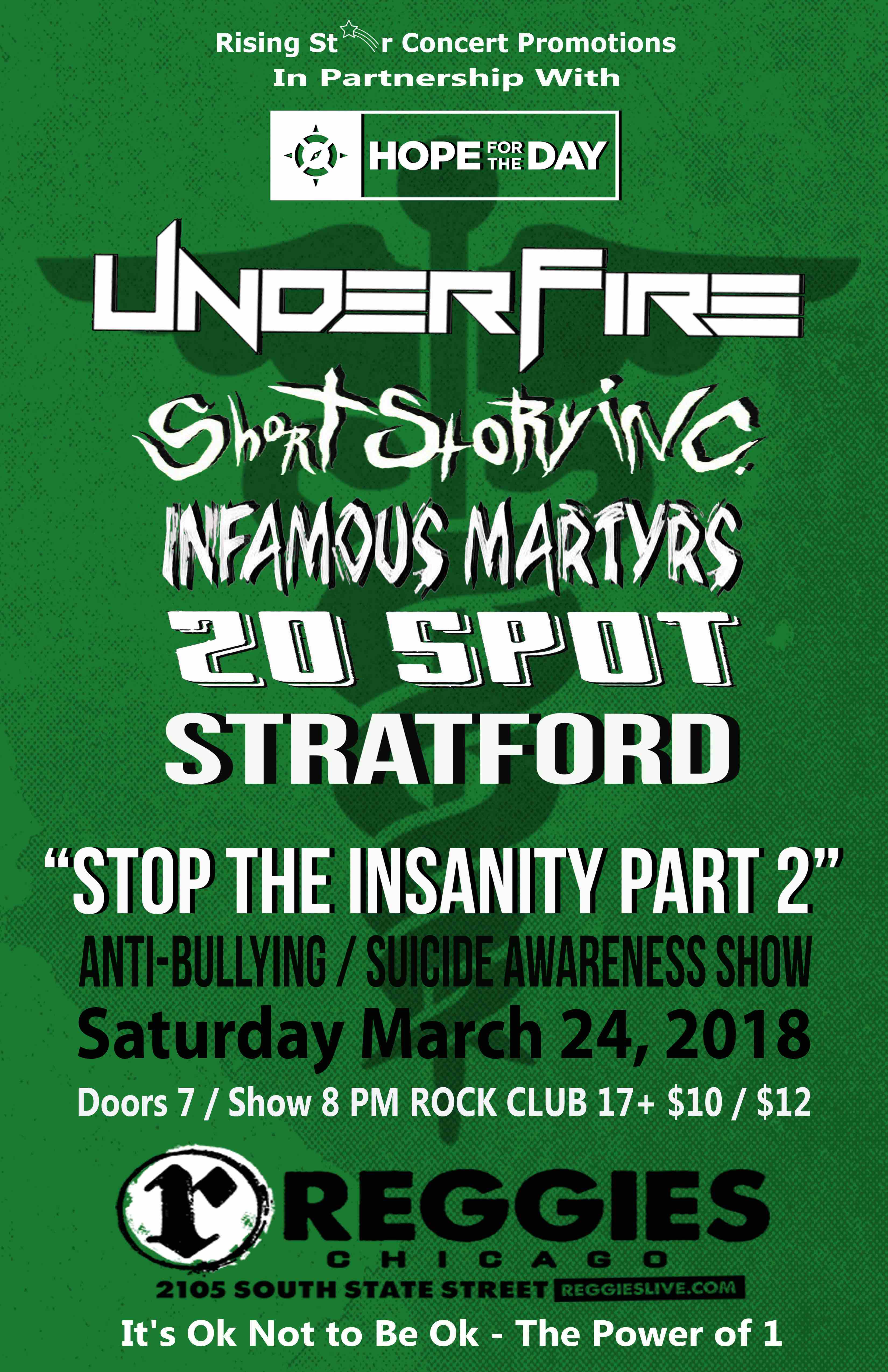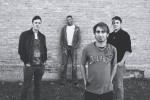 UNDERFIRE
UnderFire is a Hard Rock Quartet from Chicago. UnderFire fuses the best of hard rock's past and present into an electrifying performance of original music filled with powerful riffs, hook-laden choruses, and blistering guitar solos.
UnderFire has played at notable venues such as SubT, Elbo Room, Beat Kitchen, Bottom Lounge, Hard Rock Cafe, Metro and House Of Blues. They have shared the stage with Lights Alive, Polar Code, Hard Kiss, Greg Owens, J Harmony, The UC, Ida Jo, Marina City, Jamie Lono, Fleeting Sons, Halfmoon Mad, Zaramela Parallels And Lies, Verona Red, Quiet Out Loud, The Cooks, Storm The Front, The Run Around, Jacobs Cabin, Adora, Phosphene, The Death To All Morality and many others.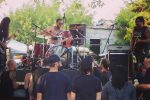 SHORT STORY INC.
Weird, Raw, and well blended SkaCore Psycedelic Punk music at really loud volumes!!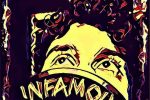 INFAMOUS MARTYRS
The perfect blend of badass rock'n'roll and sadboy lyrics.
"Makes me want to do heroin!"-crazed fan
MEMBERS
Christian,Michael,Joel,Dominick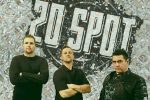 20 SPOT
20 SPOT is an American hard rock trio from Chicago Illinois formed in 2004 by Ed Riley (Vocals, Guitar), Brian LaFlamboy (Drums),  and later joined by Tony Medina (Bass) in  2017