$15 All you can eat buffet. The earlier you arrive the more you eat. Buffet begins at 2pm and continues thru the whole game.
School Of Rock will be performing a set of Classic Songs from 2:30-4:30pm
Watch the game in the Music Joint or up on the Roof Top Deck. We have a brand new enclosure with some rad new Jumbo Screens for your viewing pleasure.
Halftime Eating Contest | Chili Cook Off | Drink Specials
RSVP on-line for our Annual Chili Cook Off and our Halftime Eating Contest. Space is limited, so sign up now. Simple Rules, Bring a Gallon of Chili in a crock pot. Reggie Bucks awarded to the winners. (Good for Food, Drink, Merch, Concert Tickets)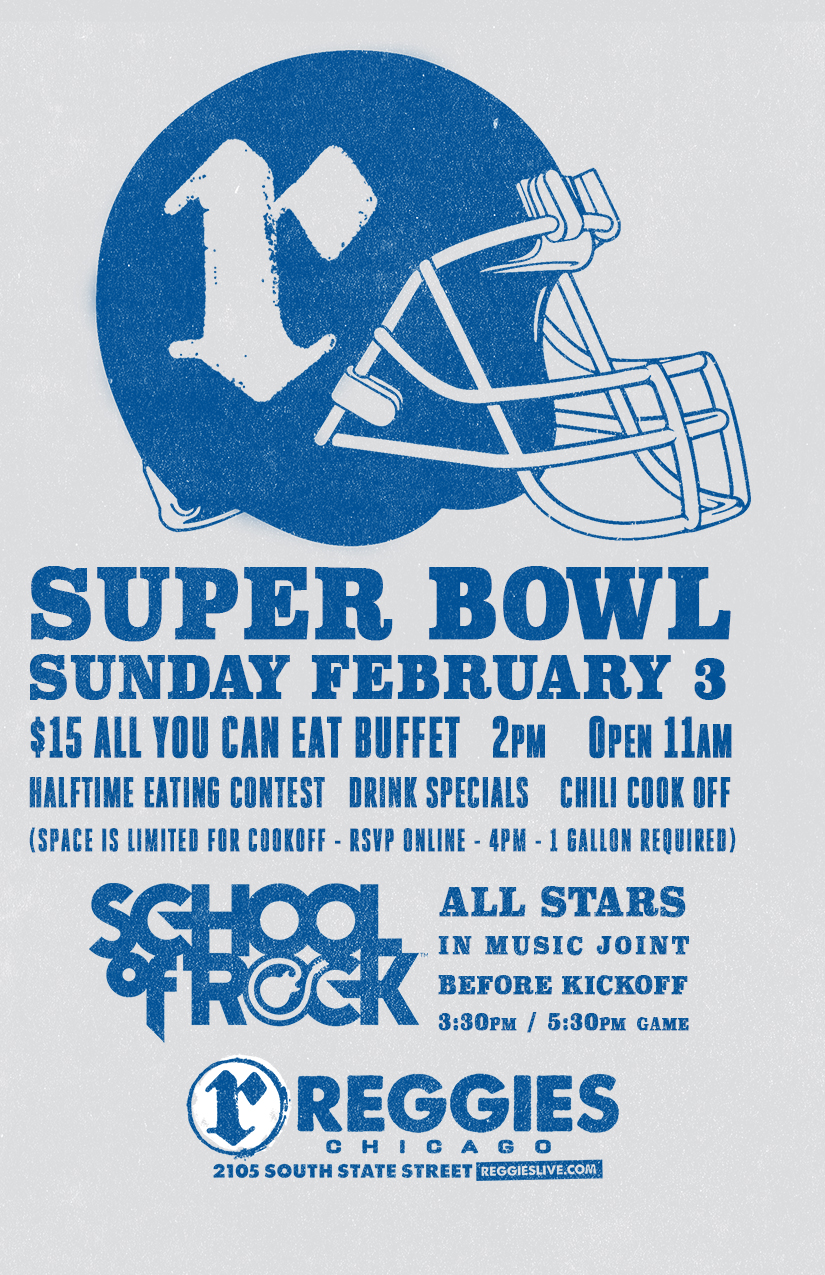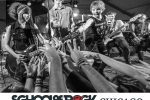 SCHOOL OF ROCK
School of Rock is a performance-based music school for kids aged 8-18, offering lessons in guitar, bass, drums, keys and vocals. Students receive individual lessons as well as group rehearsals, where they learn classics from the entire rock catalog, culminating in real rock shows at real rock venues. For more information, please visit http://schoolofrock.com. Now teaching adults,too!
Our performance-based teaching method is an immersive experience that inspires our students to be their best. We get our students playing music as quickly as possible because we know that that is what our students want to do. As a result our students become more interested in the theory of music.
We deliver an authentic experience using professional equipment, a staff of seasoned musicians, and performances on real rock stages, at real rock venues in front of real live audiences.
Our instructors live to play and play to live. They are experienced professional musicians that can instruct students on the finer points of their instrument, while at the same time educating them on everything that goes into putting on a great live show.
We teach and perform music that our students love to play and our audiences love to here. From the fundamental roots of rock and roll through classic rock, funk, reggae, heavy metal, alternative, indie and prog rock – we share, engage and celebrate it all.
For Free Tickets Go To Our Facebook Page