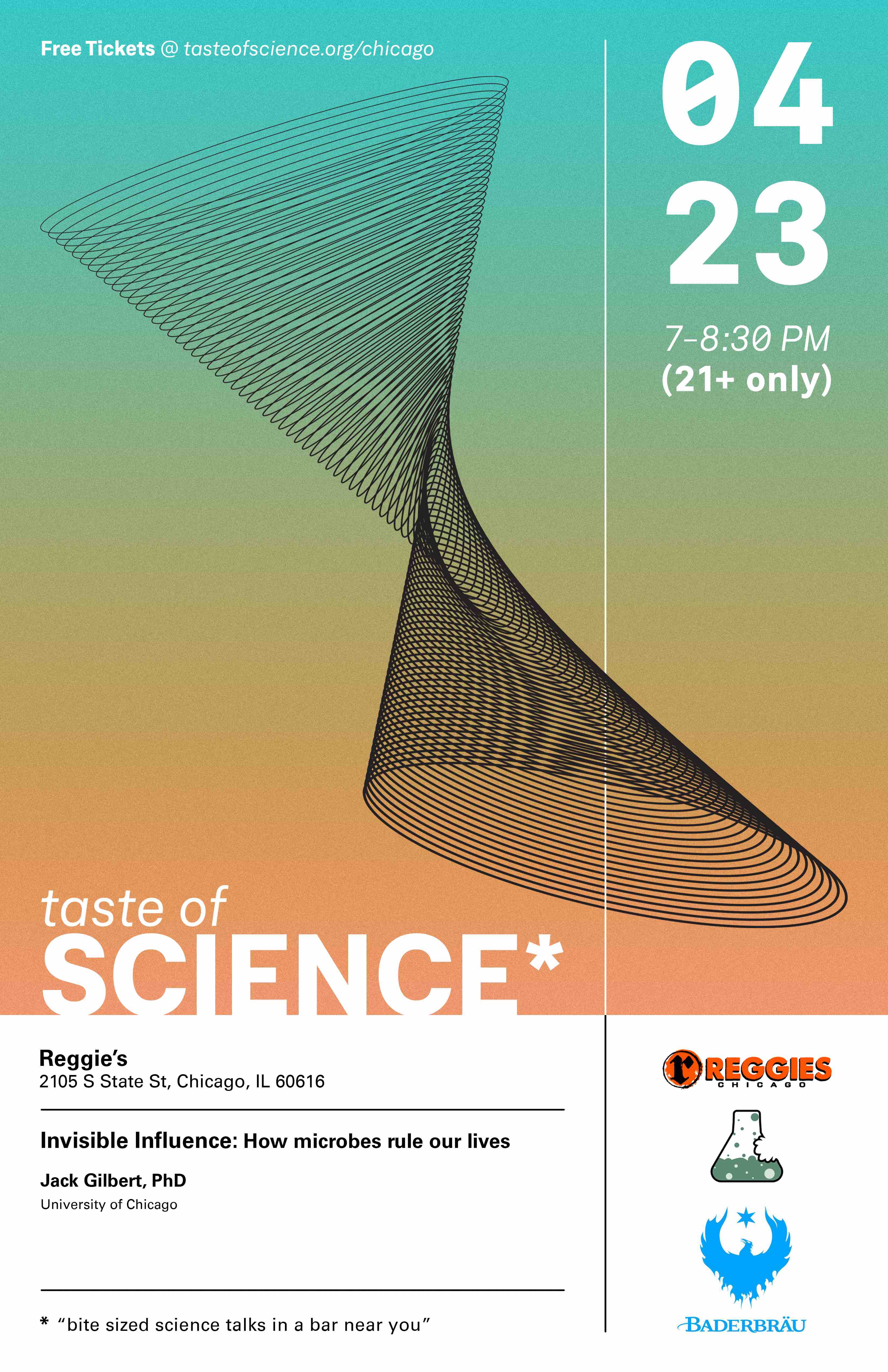 Taste of Science
Jack Gilbert (UofC): Invisible Influence: How microbes rule our lives.
The human microbiome is quickly being recognized as a dynamic part of the human ecosystem, and research is starting to demonstrate that using ecology to understand this ecosystem has profound benefits for patient wellness. The immune system controls our interaction with the microbial world, and yet the microbial communities in our bodies are central to modulating the immune response.
How is it that these unseen organisms living in and on our bodies affect our health, happiness, and day-to-day lives?