There will also be a screening of the movie "The Other Guy"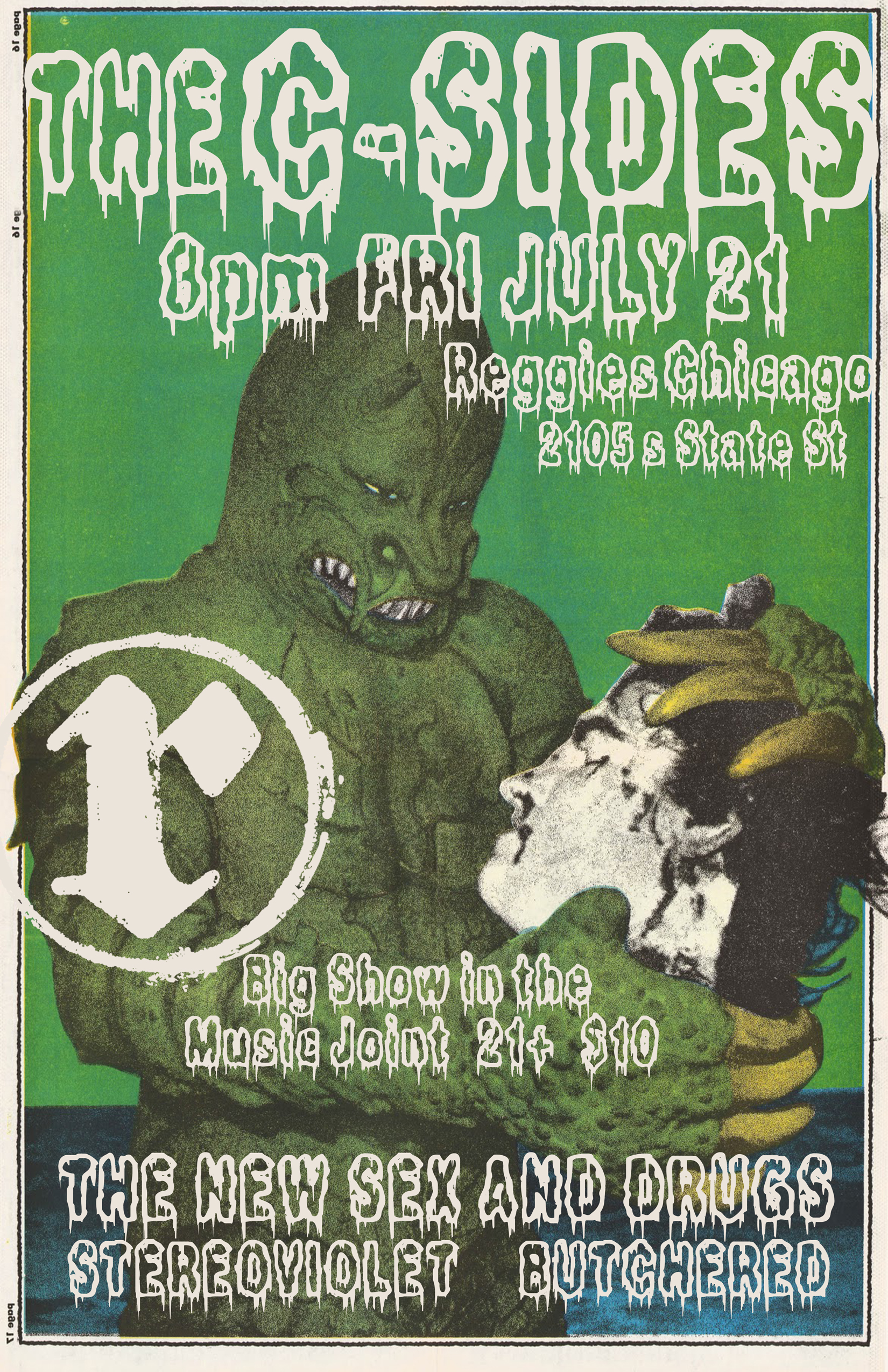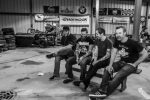 THE C-SIDES
The C-Sides are a punk rock band from Fox Lake, Illinois that formed in the late summer of 2013. With less than two years under their belt they have already began to leave their mark on the Local scene. Breaking free from the standard sounds of the area, The C-Sides offer a slightly catchier take on life in the great Midwest.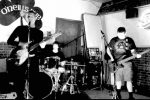 THE NEW SEX AND DRUGS
Hard-rocking band from the Midwest, The New Sex and Drugs put the Rock and Roll back into "Sex, Drugs, and Rock and Roll"…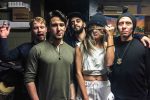 STEREOVIOLET
Most people aren't afraid of the dark. They're afraid of what they might see if someone turns on the lights.  StereoViolet embraces the dark and the darkness of the world we live in. It's not about finding the light. It's about adjusting our eyes to see what's always been there. And that is precisely what StereoViolet forces us to do. Powered by the commanding yet melodic vocals of frontwoman Bianca B. Black, THE RISE AND FALL OF O'REN BLACK, the debut album from the Chicago-based indie-rock band, is an unapologetic admission of life and the forces that drive us. It's not a collection of love songs. They are songs of lust and life, and they tell the uncompromised story of the human journey – a journey of monsters and heroes, trials and errors, mistakes and redemption, and hope and despair. Drawing from an infinite array of personal experiences and a vast pool of musical influences and styles, StereoViolet pushes the line between music and art and fuses together the distinct sounds of each member's eclectic background to produce a powerful and unforgettable experience.  We are reminded that in the cages of our minds, we are all free. And in the solace of our freedom, we are all slaves.   From the emotionally driven and introspective lyrics that transcend the band's personality, to the jarring guitar riffs and powerful instrumentation that tell the part of the story that words cannot, StereoViolet delivers a brutally honest account of what it means to be human. Each note is a testament to life lived.  Each chord a tribute to the frailty of the human mind and spirit. Each song a crushing reminder of who we are. StereoViolet isn't a band for those looking to feel good about themselves. It's a band for those who aren't afraid to see themselves and are ready to adjust their eyes to the darkness that surrounds us all.
StereoViolet is Bianca B. Black (Vocals), Armand Frigo (Guitar), Brian "Lando" Landreth (Guitar/Keys), Bryan "Gonzo" Gonzalez (Bass), and Jesus "Chuy" Zarate (Drums). StereoViolet is managed and represented by The Wrecking Co. THE RISE AND FALL OF O'REN BLACK, the band's debut full-length album, was released on April 2017.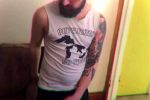 BUTCHERED