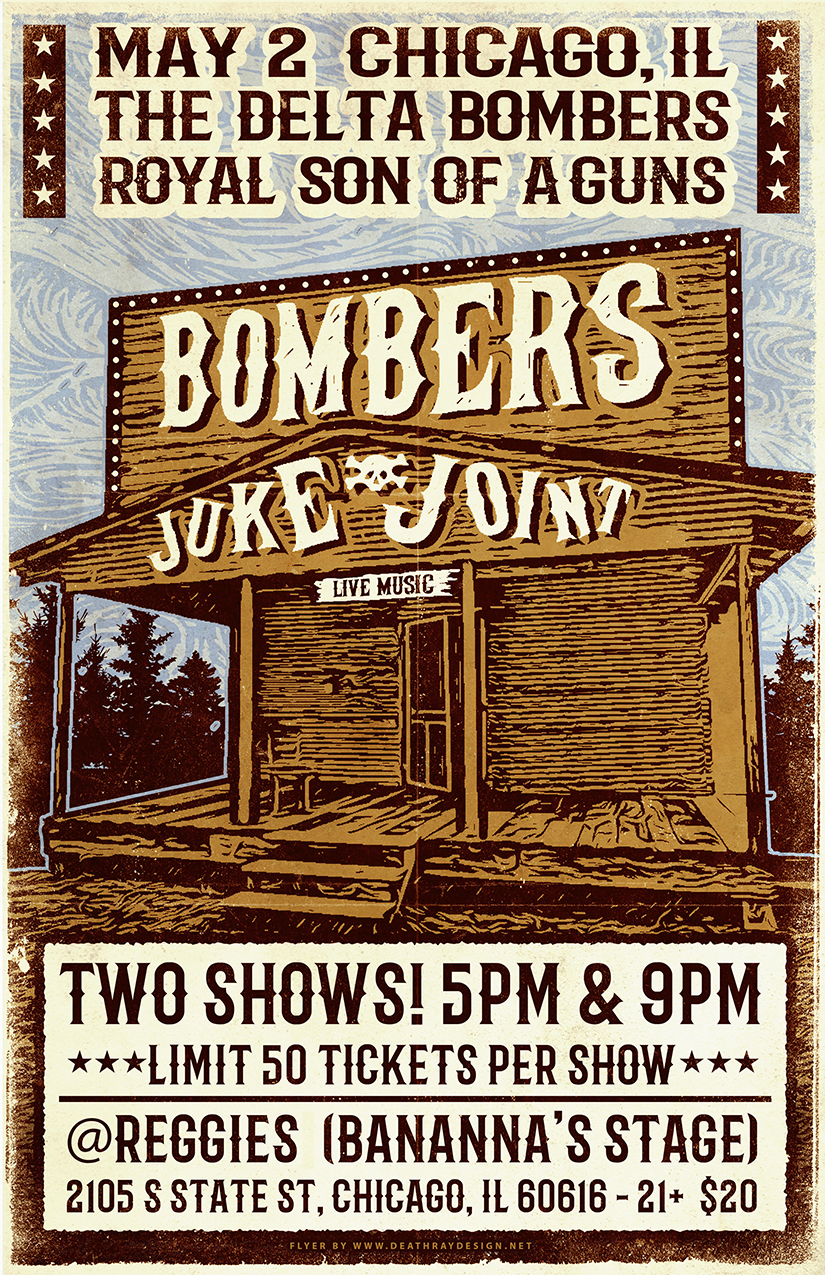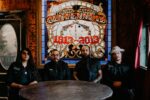 THE DELTA BOMBERS
The Delta Bombers have smashed stages all over the world for 10 years. Driven by a hybrid of 50's rock and roll fused with swampy blues, country, and rockabilly. The hard touring band's haunting but powerful voice Chris Moinichen keeps the sounds fresh and always from a new angle. Andrew Himmler on Guitar, Gregorio Garcia on Bass and P.J. Franco on Drums sway the dynamic up and down all night long with one mission: make it interesting. The goal of the band has always been to build something people who wear gabardine, denim, or mohawks could enjoy together. Based on their tour and festival history they are doing just that. The Bombers have set foot in over 26 countries and toured every corner of the USA with bands like Reverend Horton Heat, The Blasters and the Legendary Shack Shakers.
Supported by four studio albums and non-stop touring of the USA and Europe, what started as a teenage dream has now come to fruition as a worldwide rock and roll expedition. The Delta Bombers continue to strive for the fringed ends of roots music always looking toward the next song and the next show. A show that should be witnessed by anyone who considers themselves a fan of American roots music, the Bombers are playing at a venue near you!
ROYAL SON OF A GUNS
Taking the stage like Bela Lugosi on a mechanical bull, Royal Son of a Guns belt out rip snorting roadhouse acid folk blues with heavy doses of surrealism. These bar stool smashing miscreants take Americana on a psycho-cathartic hayride through the thorny nettles of the American roots music underbelly with primitive guitars, relentless rat-a-tat washboard and a bedrock of bass guitar that will rattle your teeth. Dig.