Three Nights with The Slackers with Three different sets…
Thursday, November 14 – Play Deep Cuts: support by Mephiskapheles, The Drastics and DJ Chuck Wren
Friday, November 15 – Play Love and War: support by Pinata Protest, The Scotch Bonnets and DJ Chuck Wren
Saturday, November 16 – Play Big Tunes: support by Green Room Rockers & special guests, The Prizefighters and DJ Chuck Wren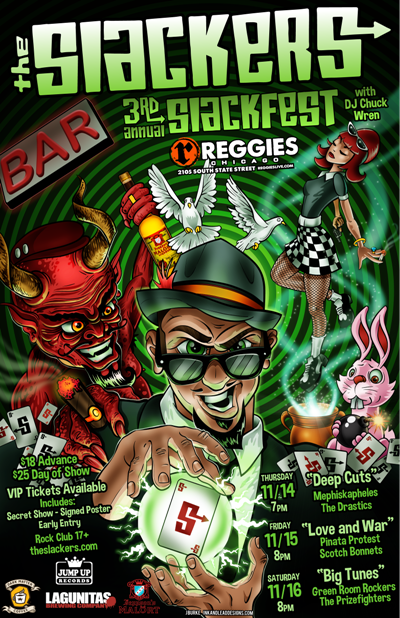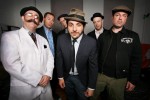 THE SLACKERS
The Slackers have spreading their gospel of "Jamaican Rock N Roll" for 21 years now. While they have been influenced, and even personally taught by Jamaican ska/reggae originators, like the Skatalites and the Upsetters (Original backing band for the Wailers) they play it with a decidedly American accent. Basically, this band is equally appreciative of old blues, country, 60s soul, rock, and Rnb as it is of reggae, rocksteady, dub, and Ska. It is as if the Rolling Stones or the Yardbirds had grown up on Bob Marley as well as Muddy Waters.
Smashing the stereotypes of "ska" as happy,uptempo, and shallow music, the Slackers play with an aggressive edge and their songs veer in themes from the personal to the political. Back in 1996, the NY Times declared the Slackers to be part of "the sound of New York", a mantle they haven't given up since. Ten years later, Alternative Nation stated that their music is "protest music made for dim, sweaty basements, The Slackers would sound at home supporting Rancid as well as some grizzled New Orleans electric blues trio." The LA Weekly wrote about, "their unfettered energy, unerring skankability, and playful anger."
The band basically divides its recorded output into 2 categories. First of are their "albums", which are as sax player, Dave Hillyard, says with just a hint of his typical sarcasm, "these are where we try to take over the universe." This steady stream includes Better Late Than Never (1996), Red Light (1997), The Question (1998), Wasted Days (2001), Close My Eyes (2003), Peculiar (2006), Self Medication (2008), and The Great Rocksteady Swindle (2010).
The Great Rocksteady Swindle is a songwriting tour de force with all band members contributing to its gutsy muscular sound. "Mr. Tragedy" references the Specials while "Boll Weevil" references Sam Sham & the Pharaohs. "Cheated" seethes with bitterness while "Thank You" offers the possibility of hope. As the band has matured you can't even tell anymore where the rock begins and the reggae ends, its become The Slackers. As band leader, Vic Ruggiero says, "we wanted to do an album that feels real. You can hear the band punching its way through."
Not content with letting the record industry dictate their output schedule, the band has also put out numerous eclectic and whimsical albums following their different interests of the moment. Slackers & Friends (2002) saw the band performing with some of their idols like The Congos, the late Glen Adams of the Upsetters, Cornell Campbell, and Doreen Schaeffer. International War Criminal EP (2004) was a bitter broadside against the Bush Administration. Afternoon in Dub (2005) is pure reggae bliss. Boss Harmony Sessions (2007) was a collaboration with DJ Boss Harmony who arranged and refiltered tracks in unorthodox ways. Lost & Found (2009) is a compilation of forgotten tracks, alternate versions, and remakes from the bands recording vaults.
Their most recent release, The Radio, is a change of pace, being their first all cover album. This was the brainchild of Whatevski Records' mogul, Tom Gibbons, who had an idea of a fantasy old school FM radio station where all the songs were played by the Slackers. The result is creative re-workings of Atttitude (Misfits), Bitch (Rolling Stones), The Letter (Box Tops) amongst others. The most startling track was an especially tender reggae ballad version of a track Madonna made famous, 'Like a Virgin.' As Hillyard explains, "cover records have a bad rep in the Ska world, we wanted to avoid this and find songs we could be true to. Our goal was to make better versions than the original song. We didn't want something cute…oh look a reggae version y'know? With 'Like a Virgin', Vic is able to live the song and takes away all the cute bubble gum delivery of the original and is able to get to the deeper meaning of the lyrics."
The band has also put out 3 live albums; Live At Ernestos (2000), Upsetting Ernestos (2005), Slack In Japan (2005), and 2 DVDs; The Slackers: A Documentary (2007) and Live at the Flamingo Cantina (2009). More recently, the band has started releasing their live concerts through www.whatevski.org and has plans for releasing more compilations digitally.
This focus on the live show is not surprising because the Slackers have a good part of their existence on the road. Since 1997, the band has been doing around 110 shows a year. This includes some 28 major North American tours, 16 European tours, 3 Japanese tours and 3 Brazilian tours. They have played in 43 different US states, 6 canadian provinces, 22 european countries, 5 Latin American nations, Turkey, Japan, and South Korea.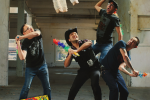 PIÑATA PROTEST
Piñata Protest is an accordion fronted punk rock band from Texas. The San Antonio band's fusion of Tex-Mex and punk is a fresh sound the LA Weekly hails as "festively energetic," and NPR alt Latino deems "brilliant" and "mind blowing." It's Selena meets Slayer. An intoxicating border mash up of The Ramones and Ramon Ayala.
The group rapidly rose from being "one of the most original forces on the local music scene" (San Antonio Current) to cutting a feisty debut album, Plethora, to launching onto the road playing with such acts as Girl in a Coma, Reverend Horton Heat, The Hickoids, Brujeria, Lower Class Brats, Voodoo Glow Skulls and Mustard Plug plus appearances at such festivals as South By Southwest, Chicago's Latino Fest and the American Sabor Music Festival and Tejano Music Awards Fan Fair in San Antonio.
On the band's new EP, El Valiente, a joint release by Cosmica Records and Saustex Media, the band's irreverently self-described "mojado punk" develops and explodes into a strong and cohesive mix of punk rock aggression, cheeky riffs on Mexican standards, and original songs reflecting their lives, influences, and desire for a mosh pit, Tejano style. Noted Grammy-nominated producer Chris "Frenchie" Smith (The Toadies, And You Will Know Us By the Trail of Dead, Built to Spill), produced the new album and captures the band's sound that critics praise as "fiery punk rock" that "use[s] the traditional squeeze box in unexpected ways."
"This bilingual accordion-fronted quartet is committed to the notion that old-school punk rock and old-school Latin border music can be fused into something modern. And loud," notes The New York Times. As singer/accordionist Alvaro Del Norte stresses, it's simply an organic development out of the differing sounds that the band members all heard as they grew up and came of age. And from his belief that music should first and foremost provide a fun release from the rigors of everyday life. Along with del Norte, Piñata Protest is comprised of guitarist Marcus Cazares and his bassist twin brother Matt and drummer JJ Martinez.
Songs like "Vato Perron," "Tomorrow, Today" and the title track, "El Valiente," perfectly capture the band's signature blend of speeded up Tex Mex, buzzing guitars, and way witty Spanglish lyrics. "Life On The Border" explores the insider/outsider Mexican Americans experience in a bright accordion-led punk rock drinking song. And in the band's cover of the classic Mexican ranchera standard "Volver, Volver," Piñata playfully sticks to the songs lyrical traditions while adding a punk rock element making the classic tune equally at home in a San Antonio West Side beer joint or in a So Cal punk rock club. The band closes the set with a pummeling burst of wham, bam, thank you ma'am fury on "Que Pedo" which shifts back and forth from punk to speed metal and back again in the course of its blistering 45 second running time.
"It captures a moment of coming together as a band and breaking out of our shell," says Del Norte, of their road seasoned sound that El Valiente takes to a whole new level. As the Phoenix New Times observes, "When you think about the dichotomy of growing up Chicano, the fusion actually makes perfect sense."
Del Norte readily admits, for much of his life he rejected the traditional Mexican-American music he heard at home growing up in San Antonio. "I hated Tejano and conjunto and anything in Spanish. Didn't think it was cool," he explains.
Instead he dug R&B and pop/Top 40 music until he heard in bands like The Ramones, The Clash and Black Flag a sound, attitude and messages that spoke to his feelings, experiences and soul. He learned to play bass and did time in a punk rock and an emo band. After High School, Del Norte had a change of heart regarding the Mexican music he grew up with. Born in Nuevo Laredo into a family that immigrated to Texas undocumented (and later became naturalized), Alvaro soon realized Tejano, norteño and conjunto spoke to a part of who he was, as well as speaking to larger cultural and human issues.
At Palo Alto Community College in San Antonio, he studied accordion with master player Juan Tejeda, a respected folklorist and founder of San Antonio's Tejano Conjunto Festival. It led Del Norte to start a band that combined the punk style he loved with his Tejano/norteño musical roots he had grown to appreciate. "I was sick and tired of bands all sounding the same. I thought long and hard: What can I do to do something different, something fun?" he explains.
He started recruiting musicians at Snaps Skate Shop, a skateboard store in a funky old warehouse with a half-pipe inside that was a San Antonio punk scene gathering spot. It's also where the first version of Piñata Protest debuted, although their inaugural show was almost derailed when police raided the joint. Undaunted, the band set up outside and played unplugged.
"I remember just having a puzzled look when Alvaro first told me about his idea of fusing the accordion with punk music, but he had a few raw recordings that honestly blew my mind," says Martinez, a human tattoo collection who honed his taut drum chops playing heavy metal, indie-punk, pop-punk and hardcore. Too busy in other bands to take up Del Norte's invitation to help start the group, he later saw a show "and fell in love and totally regretted not joining." He eagerly jumped onto the Piñata Protest drum stool a little later when the invite came again.
The brothers Cazares also grew up with the same cross-cultural musical mix as Del Norte and Martinez plus similarly playing in punk, emo and hardcore bands. Bassist Marcus, an automotive and lowrider culture buff, was the first to sign on. Guitarist Matt, a professional tobacconist who collects rare cigars and pipes, was "already a fan" when he was recruited as a last-minute fill-in and quickly earned his full member stripes.
Crisscrossing the country on tour, the band honed their sound to a razor's edge sharpness and high wattage energy and racked up media praise in their wake for the band's rollicking powerhouse live performances: "This band is manic, Hispanic, accordion driven, and loaded with punk rock attitude. Alvaro Del Norte squeezes and plies the keys of his accordion with frenzied energy, [and] he's an amazing performer. He leaps about, spins around the stage and even does windmills on his accordion a la Pete Townshend. He exudes charisma from every pore" (East Portland Blog). "They are a band that is in your face, and living proof that musical cultures can combine to create something powerful. And live they are impossible to resist. If you're not dancing, then you can't be in that room, because the energy is just that intense" (Salt Lake City's Rebel Gurrl). "From the moment Piñata Protest took the stage, [the club] was at full throttle. Sweat-soaked shenanigans and musical insanity ensued …and the women went wild!" (San Francisco's The Owl). "A damn good show" (Phoenix New Times).
"We've really grown together musically," Del Norte observes. "We're friends and hang out with one another outside the band. We've gotten really comfortable with each other. We can almost predict what someone is going to play. It's like finishing each other's sentences. Everybody has a lot of enthusiasm and is on the same page. We're a family now." Playing both the rock club tour circuit and Mexican American celebrations in and around their hometown, Piñata Protest have been pleased to see that their appeal ranges from sweet old abuelas to little kids as well as the toughest Chicano vatos to indie rock'n'rollers.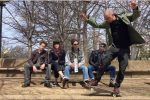 THE SCOTCH BONNETS
Punky reggae rockers from Baltimore whose infectious energy keeps the party jumping all night, The Scotch Bonnets have been bringing the heat and the good-love vibe since their debut in 2009. The crew is fearlessly lead by singer-guitarist Kristin Forbes aka Lady Hatchet, whose tunes blend classic Jamaican groves with a funky fresh approach to American singer-songwriting.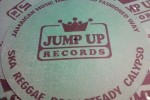 DJ CHUCK WREN
(Jump Up Records)
DJ Chuck Wren has hosted the ska radio show "Everything Off-Beat" across the Chicago dial since 1989, currently airing Sundays at 9 PM on WLUW-FM 88.7. Since 1993, his label JUMP UP RECORDS ( www.jumpuprecords.com ) has released over 100 albums including ones by local faves Deal's Gone Bad, The Drastics, and Green Room Rockers. His monthly night at Delialh's is Chicago's longest running ska/reggae night at 18 years, and when he spins you see piles of piles of original Jamaican 45s sprawled all over the place.
$60 3 Day VIP Pass
VIP includes
-Secret show
-Signed Poster
-Early Entry for soundcheck