2020 BEE SEASON continues with our second event at REGGIES on Thursday, February 13. Signups at 8, spelling starts at 8:30. (Only 20 spelling spots available, so get there early to snag one!) $5 to play, free to watch. BEE THERE!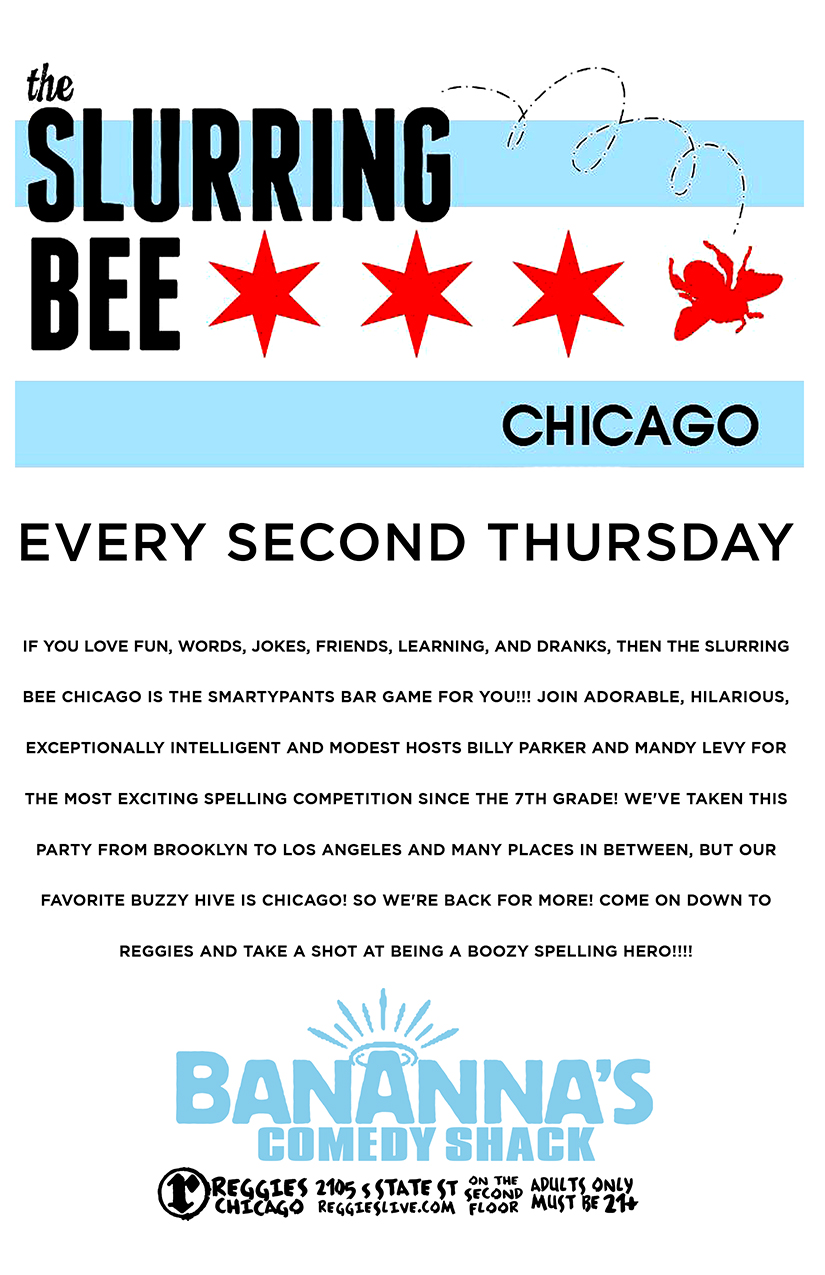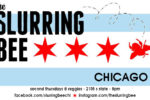 SLURRING BEE
If you love fun, words, jokes, friends, learning, and DRANKS, then The Slurring Bee Chicago is the smartypants bar game for you!!! Join adorable, hilarious, exceptionally intelligent and modest hosts Billy Parker and Mandy Levy for the most exciting spelling competition since the 7th grade! We've taken this party from Brooklyn to Los Angeles and many places in between, but our favorite buzzy hive is CHICAGO! So we're BACK FOR MORE! Come on down to Reggies and take a shot at being a boozy spelling hero!!!!
Here's how it works:
Pay 5 bucks to compete. Receive your first Slurring Bee Shot. (Don't worry; it's like, a sugary delicious shot.) Shoot it. Spell something. For every round you stay standing, you'll receive another free specialty Slurring Bee nectar. Keep spelling till we crown a queen (or king) bee! Winner receives half the pot, fabulous bee-themed prizes and their picture immortalized on our Wall of Fame, plus automatic placement in our Tournament of Champions!