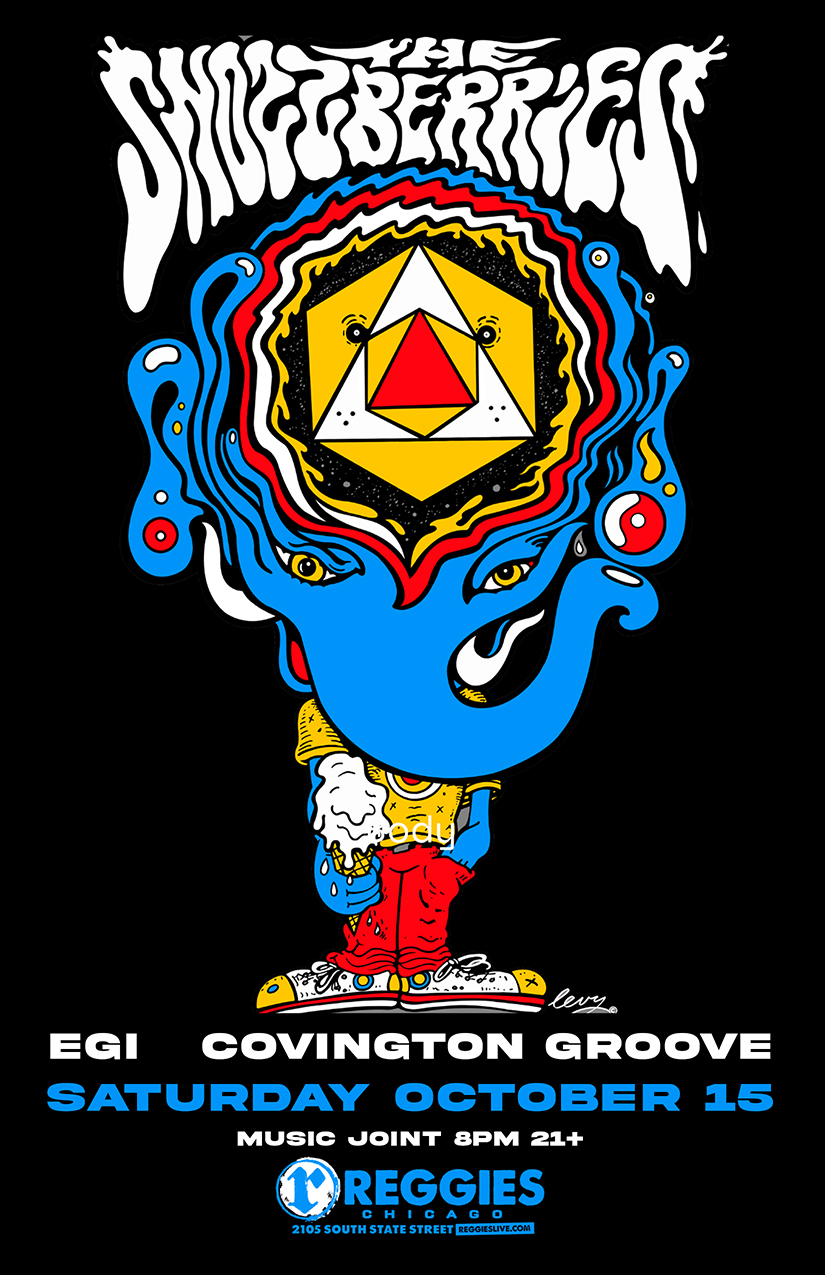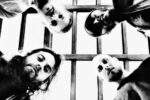 THE SNOZZBERRIES
The Snozzberries are a hi-energy psychedelic rock band based in Asheville, NC. Since their formation in fall of 2017, The Snozzberries have quickly gained notoriety for their electrifying live performances where melodic songcraft is interwoven with wild improvisation and technical wizardry.
Their infectious grooves have taken storm across the region, with 2019 highlights including Sweetwater 420 Festival, Resonance Music & Arts Festival, Warren Haynes Xmas Jam-By-Day, Dark Star's Pisgah Jubilee, and many more. The Snozzberries hosted official afterparties for The Disco Biscuits, Lotus and Papadosio. The band also tours extensively, mesmerizing audiences across the states with their esoteric fusion of old-school rock with modern psychedelia.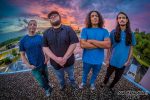 EGI
EGi (Ethereal Groove Inc.) is a band from Northwest Chicagoland known for tight, catchy songwriting and exploratory instrumental improvisations. The quartet utilizes multi-layered beats, precise and thumping bass, and searing, yet atmospheric guitar harmonies to create flowing and eclectic music that has been delighting audiences across the country for over 10 years. With a heavy focus on originality, the band curates completely fresh sets every show to take the dance floor on a ride from a pulsating, hypnotic trance to all out head banging.
Melding these jamscapes with fun, funky songwriting and lyrics that range from contemplative and aware, to tongue-in-cheek goofiness has been EGi's signature formula over the last decade. Utilizing multiple lead vocalists and a diverse background of influences and experiences between the members, the band constantly expands the boundaries, both stylistically and sonically, of what a quartet of 2 guitars, bass, and drums can create. Be sure to check out official realizes (2016s "Plyatron", 2018s "Vessel", 2021s "Sajak Mande Tiado", and 2021s "Joget Bagurau") on all streaming services, and bring your friends out to a club or festival near you to hear and see one of the most energetic and original bands on the circuit.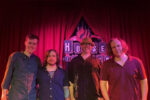 COVINGTON GROOVE
An original dynamic blues rock fusion guitar & keys lead jam-band with a solid funk rock rhythm section.