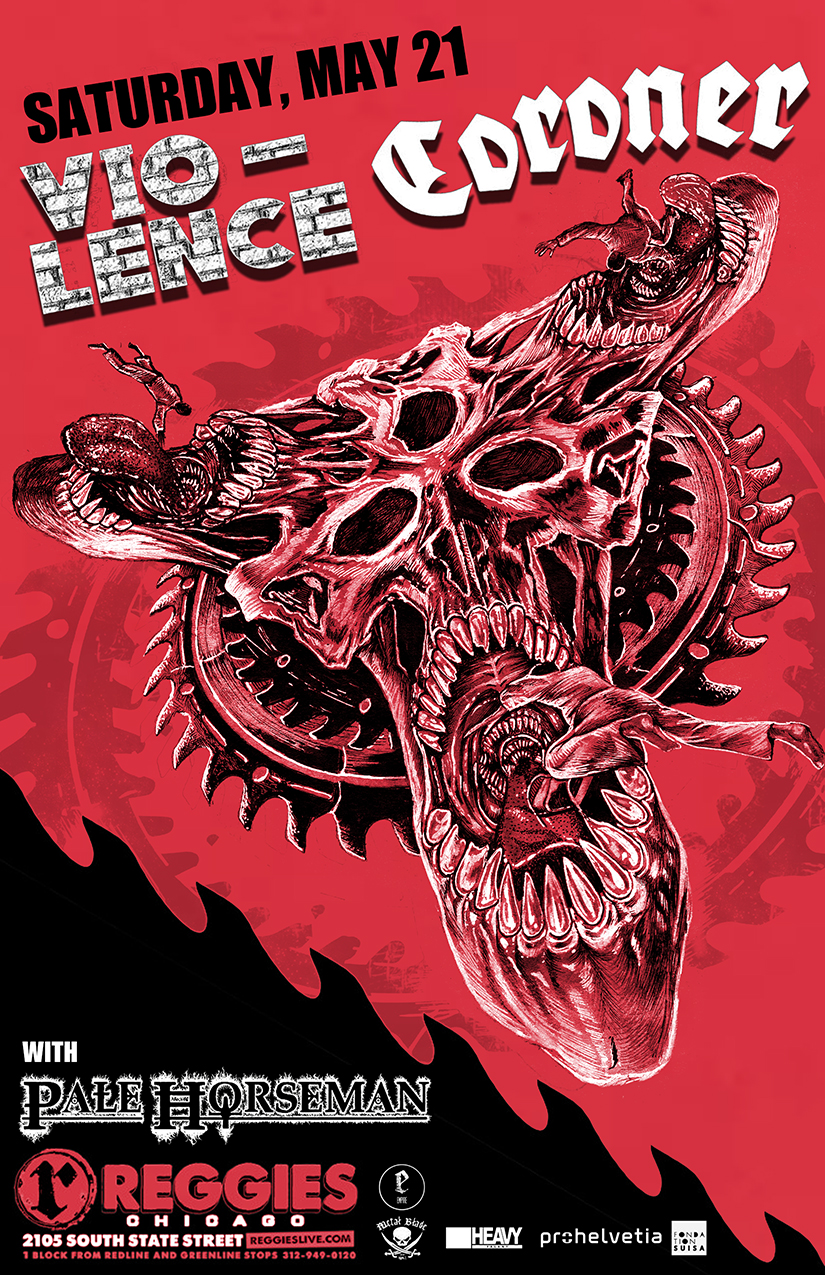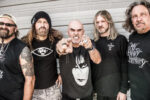 VIO-LENCE
Hailing from the legendary Bay Area Thrash Metal scene Vio-Lence brings a ferocious blend of blazing guitar riffs and aggressive vocal style. This mixture creates an intensity unmatched in metal.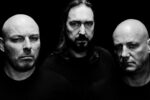 CORONER
Coroner is a Swiss technical thrash metal band from Zurich, Switzerland formed in 1983. They garnered relatively little attention outside of Europe. Coroner's music combines elements of thrash, progressive rock, jazz, and industrial metal with suitably gruff vocals. With their increasingly complex style of progressive rock-infused thrash, they are often labeled as "the Rush of thrash metal" by music critics. Coroner's sound then progressed and the production became more refined, resulting in the more progressive No More Color, Mental Vortex and Grin albums.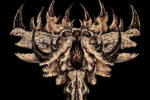 PALE HORSEMAN
Pale Horseman is a 4 piece metal band from the Chicago area which combines elements of sludge, doom, and death metal. Featuring a dual attack of guitarists/vocalists and a pummeling rhythm section, their live shows have been most often described as "crushing" and their studio recordings have been handled by the mixing boards of some of their biggest influences including Dennis Pleckham of Bongripper, Noah Landis of Neurosis, and Justin Broadrick of Godflesh.