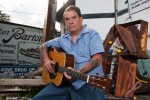 WAYNE "THE TRAIN" HANCOCK
Since his stunning debut, Thunderstorms and Neon Signs in 1995, Wayne "The Train" Hancock has been the undisputed king of Juke Joint Swing–that alchemist's dream of honky-tonk, western swing, blues, Texas rockabilly and big band. Always an anomaly among his country music peers, Wayne's uncompromising interpretation of the music he loves is in fact what defines him: steeped in traditional but never "retro;" bare bones but bone shaking; hardcore but with a swing. Like the comfortable crackle of a Wurlitzer 45 jukebox, Wayne is the embodiment of genuine, house rocking, hillbilly boogie. Wayne makes music fit for any road house anywhere. With his unmistakable voice, The Train's reckless honky-tonk can move the dead. If you see him live (and he is ALWAYS touring), you'll surely work up some sweat stains on that snazzy Rayon shirt you're wearing. If you buy his records, you'll be rolling up your carpets, spreading sawdust on the hardwood, and dancing until the downstairs neighbors are banging their brooms on the ceiling. Call him a throwback if you want, Wayne just wants to ENTERTAIN you, and what's wrong with that? Wayne's disdain for the slick swill that passes for real deal country is well known. Like he's fond of saying: "Man, I'm like a stab wound in the fabric of country music in Nashville. See that bloodstain slowly spreading? That's me." Little known fact: Wayne is the only Bloodshot artist to have had their CD taken aboard a space shuttle flight. "A rare breed of traditionalist, one who imbues his retro obsessions with such high energy and passions that his songs never feel like the museum pieces he's trying desperately to preserve." —AllMusic.com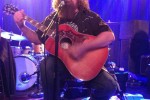 ROBERT ROLFE FEDDERSEN
Robert Rolfe Feddersen is a singer/songwriter from Chicago who currently resides in Crown Point, Indiana.  Robert's songwriting style is very open, honest, reflective, humorous and topical.  He has a well-crafted seven album catalog of songs, the last two of which were recorded in Chicago by Steve Albini (Nirvana, Pixies, Cheap Trick).  Formerly the frontman of well-known mid-90s Chicago band LOUDMOUTH, Robert is a gold selling artist penning the hit song "Fly" from the film Varsity Blues.  His songs have also appeared in numerous movies, movie trailers and TV shows. Robert's songwriting has been compared to early Springsteen/Steve Earle/Woody Guthrie and his live shows are entertaining, engaging and audience-inclusive.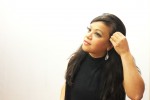 MISS BARBARA CLIFFORD & THE SHAKIN' TAILFEATHERS
Born and bred in Chicago, she is a 4ft, 11inch singer performing blues & soul around Chicago with the help of The Shakin Tailfeathers. For the majority of her adult life, she's been singing all kinds of styles, but her passion has always been Roots-Americana music. Most notable for being 1/2 vocals in THE HONEYBEES, she decided to pursue a solo career. Her first solo album "Introducing Barbara Clifford" is made up of mostly original songs from her own writings. It was recorded on Blue Lake Records (Switzerland) with the band The Rhythm Storms. Since then, she's performed worldwide and stateside.