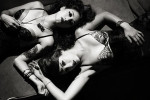 EYES SET TO KILL
Formed in 2003 by the Rodriguez sisters, Eyes Set To Kill's passionate music connected with fans early on and led them to becoming one of MySpace.com's top unsigned screamo bands in 2006. The group signed with BreakSilence/Suburban Noize Records the following year and release three critically acclaimed studio efforts – 2008's Reach, 2009's The World Outside and 2011's Broken Frames.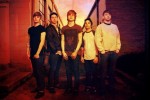 MY TICKET HOME
Formed late August of 2008, My Ticket Home has become a strong staple in the Columbus music scene. Their first release of "Above The Great City" in 2009 fueled their rise to being the top unsigned band in central Ohio. They caught the attention of Rise Records, and in 2010 they released their EP The Opportunity To Be with the label. They released their debut album, To Create a Cure was released in 2012.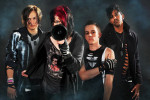 AWAKEN THE EMPIRE
Awaken the Empire's fusing of Alternative and Electronica quickly found them an audience in Los Angeles, where singer Damien Lawson founded the band in 2009. Known for their intense high-energy performances, the band's contrasting sounds of Epic Alternative rock, with Infectious Electro-Dance is a beautifully chaotic blend of Artistic honesty and Rock Intensity.