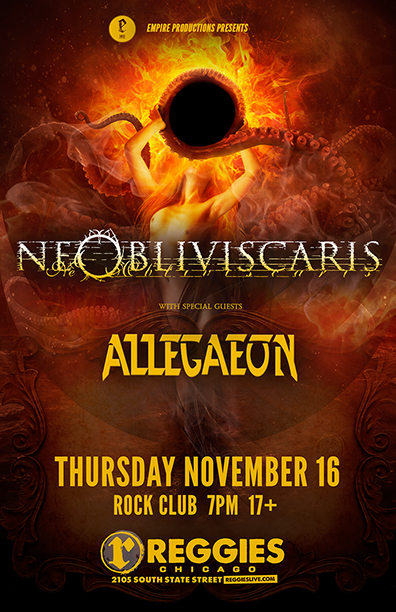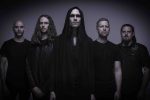 NE OBLIVISCARIS
Formed in 2003, Ne Obliviscaris (pronounced; Nay Ob-li-vis-kar-is) hit the live scene February, 2006 to widespread critical acclaim throughout Australia with many hailing their unique sound, intense live shows and talented line-up.
A 6 piece metal band consisting of violin, 2 guitars, bass, drums, clean and extreme vocals; Ne Obliviscaris hail from Melbourne, Australia, and include a vast array of influences within their sound from progressive to black, thrash, death and melodic metal, and even western art music, jazz and flamenco. Creating music of many extremes, and with compositions often exceeding ten minutes in length, Ne Obliviscaris is at times very technical and complex and at others simple and subtle, creating an extremely original brand of metal that defies normal categorisation.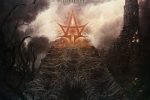 ALLEGAEON
Allegaeon (pronounced: uh-lee-juhn) was formed in 2008 by guitar player Ryan Glisan. Soon thereafter joined the classically trained guitarist Greg Burgess, vocalist Ezra Haynes and bassist Corey Archuleta to round out and form what people have come to know now as the Colorado Kings of Melodic Metal. In 2008, Allegaeon released their 4 song, self-titled EP and quickly gained attention from the local, national and international metal fans as well as Metal Blade records. In 2009, barely a year after releasing their first EP to the world, Allegaeon agreed to a deal with Metal Blade Records and thus began their relationship and Allegaeon's entry into the ever expanding metal community.
2010 brought Allegaeon's debut album Fragments of Form and Function (FOFAF). FOFAF was recorded in Denver at Flatline Audio with Dave Otero (Cephalic Carnage, Cattle Decapitation, Vale of Pnath) and was released on July 20th, 2010. Between 2010-2011, Allegaeon had a slew of singles that played in such heavy rotation on the Sirius Liquid Metal Station that they cracked the stations top 20 most played bands list. Metalstorm.net lists Allegaeon's debut album, FOFAF, as the #4 rated death metal album of all time (by the websites rating standards). FOFAF was critically acclaimed by many and catapulted the band out of obscurity and into the ranks of metals elite new bands.
In January 2012, the band traveled to Southern California and entered Lambesis Studios with Daniel Castleman (As I Lay Dying, Impending Doom, Carnifex, Winds of Plague) to begin work on their follow up record titled Formshifter. The latest album brings forward a sound that both plays off the band's previous releases mixed in with some new flavors that will be sure to enthrall old and new fans alike. Guitarist Greg Burgess had this to say about the new album, "With Formshifter, I think we kept the sound a lot of our fans love about us, but achieved them through certain compositional challenges. Be it style, or genre mixing, I believe that we seamlessly applied certain elements we didn't have on Fragments, and it added a color and dimension we didn't have before". Guitarist Ryan Glisan adds, "This album to me indicates the future of the band but nods to our past as well. It, to me, is more of where I have envisioned our band being since I started the band a couple years back, it relies on similar songwriting structures and musicality but adds more groove and memorable riffing than our previous efforts."
Lyrics, an oft over-looked facet of death metal is one the more interesting aspects of Allegaeon. The band crafts their prose with a bit of a different mindset – often touching on space, civilization and philosophy. Vocalist Ezra Haynes elaborates: "Lyrically speaking, this record carries more depth to me than the last. The song Twelve is actually a concept I've had in mind for roughly five years. It's about a pairing of serial killers, but instead of going about it in a more typical death metal setting, such as glorifying it; I chose to point out the stupidity and unfairness of the judicial system. I've always wanted to write an anthem-esque type song; something that involves the listeners with present day topics. With "controlled media" as the target I feel A Path Disclosed is a perfect example of that. Tartessos: The Hidden Xenocryst is definitely one that sticks out to me. I was raised on Edgar Cayce readings and tales of Atlantis. When Greg [Burgess] and I knew we wanted to touch base on an ancient civilization, Atlantis was the logical choice. Hopefully the meaning in the songs will be "found", if you will."
"The new face of ruthless modern death metal." Metal Hammer Magazine