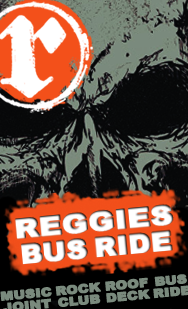 Riot Fest
Come to Reggies and start the party here before traveling in style in our Reggies Rock Bus to see Riot Fest.
First Bus leaves at 5:30pm. Multiple runs will be made all day long
After the Congress Theater Show the bus will take you to Sub-T, Bottom Lounge or back to Reggies.