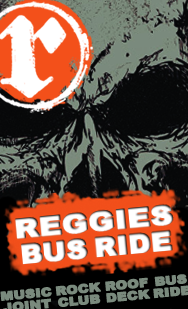 Riot Fest
Come to Reggies and start the party here before traveling in style in our Reggies Rock Bus to see Riot Fest at Humboldt Park.
First Bus leaves at 12:00pm. Multiple runs will be made all day long
After the Humboldt Park Show the bus will take you to back to Reggies.