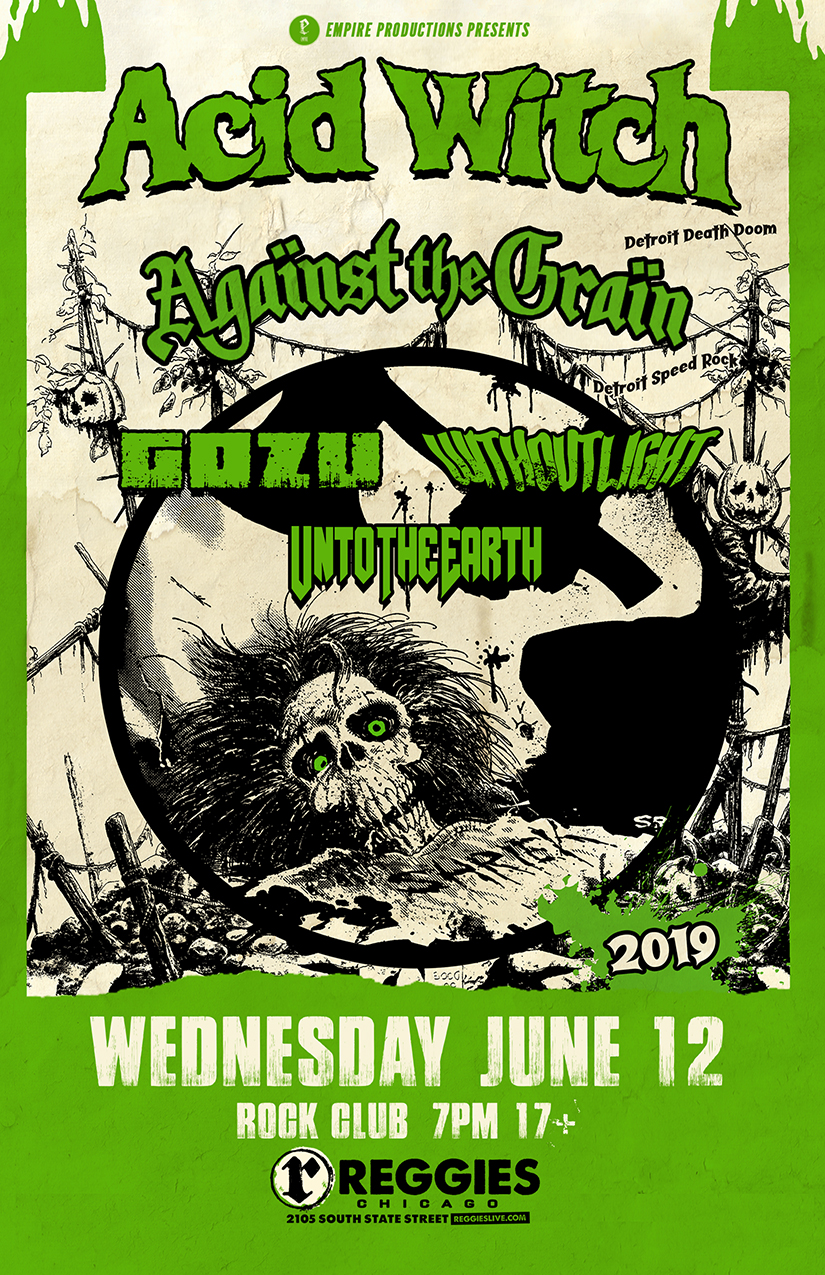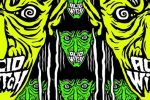 ACID WITCH
Acid Witch is an American heavy metal band formed in Detroit, Michigan, in 2007. They released their first album, Witchtanic Hellucinations, in 2008 on Razorback Records. The band then released two EPs, Witch House in 2009 and Midnight Mass in 2010. The band released their second album, Stoned, in 2010, on Hell's Headbangers. In 2012, Witchtanic Hellucinations was re-released on Hell's Headbangers.
The band's musical style draws from many genres of music including death metal, doom metal, stoner metal, psychedelic music and horror films and their soundtracks such as the music of John Carpenter's Halloween. Some have also noted the influence of NWOBHM.
Lead vocalist Slasher Dave has cited Pagan Altar and Witchfinder General as some of his influences. Due to the main overtones of the music, the band has dubbed themselves "Halloween metal".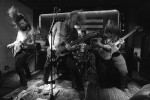 AGAINST THE GRAIN
Against the Grain is a 4 piece band out of The Motor City. They are a Speed Rock band blazing through the US with their brand of Gear-shifting Balls to the Wall music that incorporates all things heavy from Punk, Rock n roll, Doom and thrash culminated together for one huge sound of a rock n roll musical speed-ball. Putting rock music at the forefront, and leaving behind any pretentious gimmick to the side ATG plans on being being heard.
After just starting in 2009 they have spread their brand of intense rock and roll across the US with many tours, and show no sign of slowing down.  Over 150 tourdates a year keep this rock n roll machine out and in your face.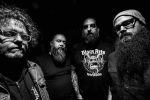 GOZU
At their core, Gozu is a bad ass American rock band. They've got heavy riffs in tow and bang out tunes loud enough to piss off the neighbors. Gozu is a songwriting machine, one that is able to churn out loud, hard hitting compositions without sacrificing the meaning behind the songs or the band. Gruff and dirty when it needs to be just as it's swift and soulful when the time is right.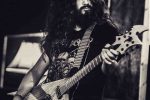 UNTO THE EARTH
We are Unto the Earth. We occupy the space between Doom, Sludge, and Desert Metal. Welcome and stay tuned for updates …